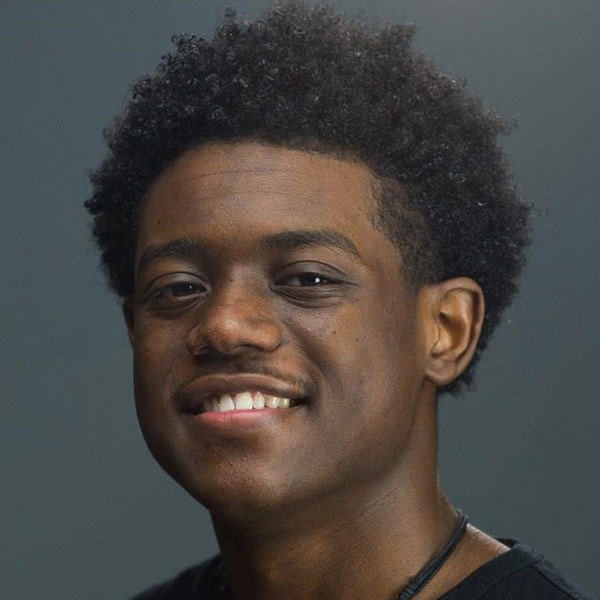 Ralvell RogersMFA, Creative Writing
MFA Creative Writing candidate Ralvell Rogers is making his mark on the literary world.
My time at AU has been brilliant in the fact that I've already learned much about what it means to be a Writer with a capital "W" and more importantly, a literary scholar. Though there is an obvious focus on our course work, it's been made clear to me that our work isn't exactly all that matters in the classroom. We are continuously connecting our work in class to the lives that we live on a daily basis and the world that we all live in, and I think that is very important for writers and entrepreneurs in the publishing sector because we are essentially the historians of our respective generations.
He is the author of The Kansas City Boys Choir: Providing Hope for Tomorrow, which has been endorsed by luminaries Kevin Powell, G.S. Griffin, and Congressman Emanual Cleaver II. Ralvell has also established his own publishing company, Ambitious Stories, LLC, out of Kansas City, MO. He founded it earlier this year to focus on "often unheard, yet riveting and inspiring stories from the heart."
Karan Madhok CAS/MFA '18 Creative Writing
Karan Madhok is known for his sports journalism on basketball in India. His work appears on his own blog, Hoopistani, and in major sports publications in the US and overseas. As an undergrad in the UK, he majored in computer science, but his passion for writing persisted.
At AU, it's so great to be around others who share my obsessions.
He enjoys the creative atmosphere his colleagues and professors give AU's MFA program, where he is working on his first novel.
Look inside the Creative Writing MFA>
1:30
For more than 30 years, writers have come to American University to develop their work and exchange ideas in the District's only creative writing MFA program.
Frequently Asked Questions