Contact:
Cruz, Amber
Sr. Administrative Assistant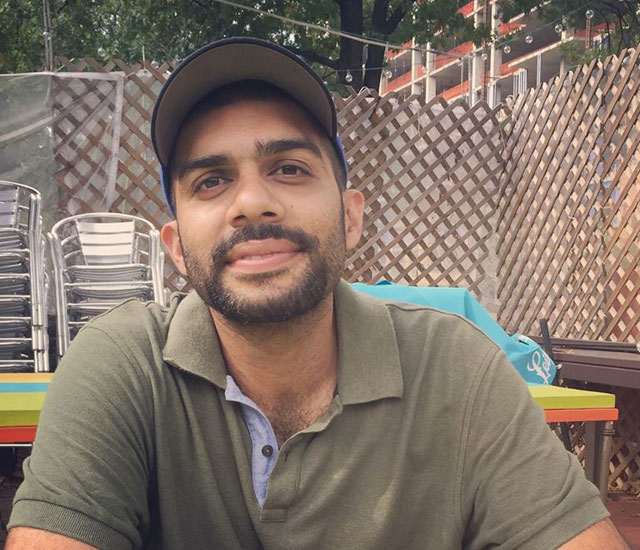 Karan Madhok, CAS/MFA '18
At AU, it's so great to be around others who share my obsessions.
Karan Madhok is known for his sports journalism on basketball in India. His work appears on his own blog, Hoopistani, and in major sports publications in the US and overseas. As an undergrad in the UK, he majored in computer science, but his passion for writing persisted. He enjoys the creative atmosphere his colleagues and professors give AU's MFA program, where he is working on his first novel.
Look inside the Creative Writing MFA>
1:30
For more than 30 years, writers have come to American University to develop their work and exchange ideas in the District's only creative writing MFA program.
Frequently Asked Questions