Poetry
Abdul Ali (MFA '15): Trouble Sleeping, New Issues 2015, winner of the 2014 New Issues Poetry Prize
Sandra Beasley (MFA '05): Count the Waves, W. W. Norton & Co. 2015; I Was the Jukebox, W. W. Norton & Co. 2011; Theories of Falling, New Issues 2008
Venus Thrash (MFA '04): The Fateful Apple, Urban Poets and Lyricists 2014
Cedric Tillman (MFA '04): Lilies of the Valley , Willow Books 2013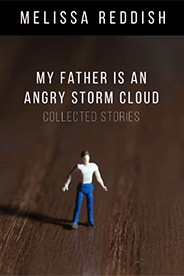 Prose
Philip Dean Walker (MFA '13): At Danceteria and Other Stories , Squares & Rebels (Handtype Press Imprint) November 2016, Kirkus Indie Books of the Month Selection for April 2017
Melissa Reddish: My Father Is an Angry Storm Cloud, Tailwind Press 2015
Leslie Pietrzyk: This Angel on My Chest, University of Pittsburgh Press 2015, winner of the 2015 Drue Heinz Literature Prize
Jonathan Harper (MFA'10): Daydreamers, Lethe Press 2015, Kirkus Indie Books of the Month Selection for July 2015
Richard Cytowic (MFA '11): "Your Brain on Screens," American Interest 2015; "The Night I Danced with Liberace," Los Angeles Review of Books 2013
Andrew Gretes: How to Dispose of Dead Elephants, Sandstone Press 2014
Glen Finland (MFA '06): Next Stop, Amy Einhorn Books/Putnam 2012
Sandra Beasley (MFA '05): Don't Kill the Birthday Girl: Tales From an Allergic Life, Crown/Broadway Books 2012
Appointments, Honors, and Awards
Jenny Molberg won the 2014 Berkshire Prize for her debut collection of poems, Marvels of the Invisible (forthcoming, Tupelo Press).
Tyler Christensen (MFA '14) was admitted to American Literature & Culture doctoral program in the Department of English at George Washington University.
Chet'la Sebree the Stadler Fellow at Bucknell University for 2014-2015. She was a 2011-12 Folger Shakespeare Theater Lannan Fellow and worked for both Poet Lore and 491 Magazine. She was also a 2013 finalist for the Hub City Writers House Nine-Month Residency in South Carolina.
Mark Cugini (MFA '11) founded the magazine Big Lucks and runs the popular DC reading series, Three Tents.
Amy Stolls (MFA '00) was appointed literature director at National Endowment for the Arts.