Katzen Facilities
4400 Massachusetts Avenue NW
Washington
,
DC
20016-8031
United States
Green Acres: Artists Farming Fields, Greenhouses, and Abandoned Lots September 3 through October 20, 2013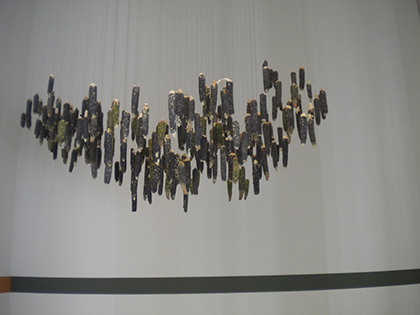 Homemeadow Song Farm
Crib
2012
Livestock fence panel, Oaxacan green corn, Hopi blue corn, copper wire, sewing needles, paper, and ink
Courtesy of Homemeadow Song Farm, Cincinnati, Ohio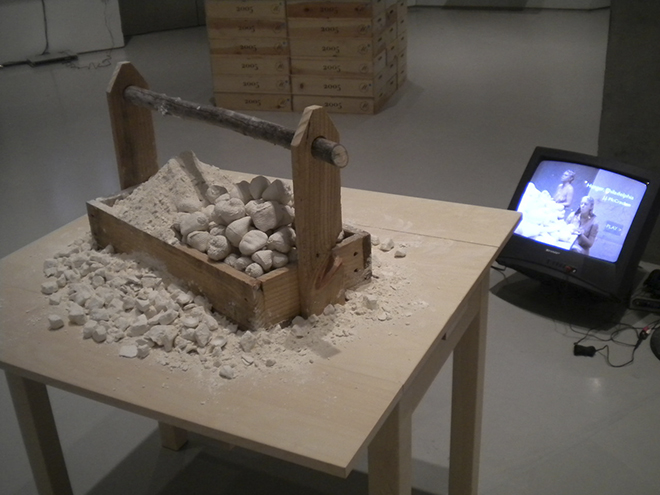 J.J. McCracken
Fruit for Geophages
2012
Georgia kaolin (clay), montmorillonite, and berry-picking basket made of repurposed palette wood and a tree branch that came down in a storm
Courtesy of J.J. McCracken, Mt. Rainier, Maryland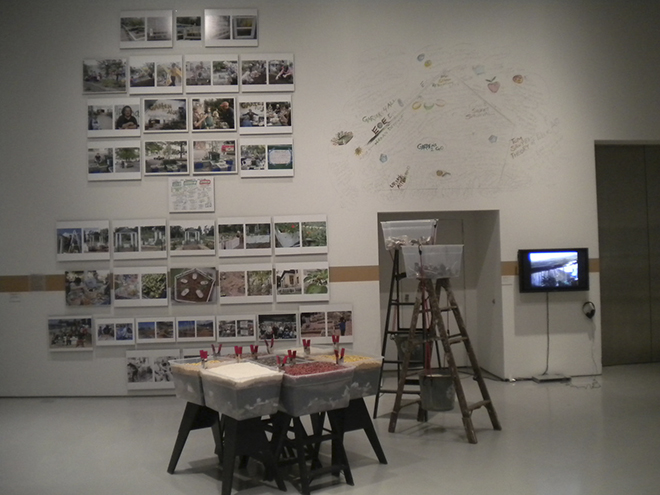 Susan Leibovitz Steinman
EYE POP-UP DIY Model
2012
Salvaged ladders, saw horses, plastic boxes, buckets, bungee cords, paper, dry grains, spring clamps, SLS shards and rocks
Courtesy of Susan Leibovitz Steinman, Oakland, California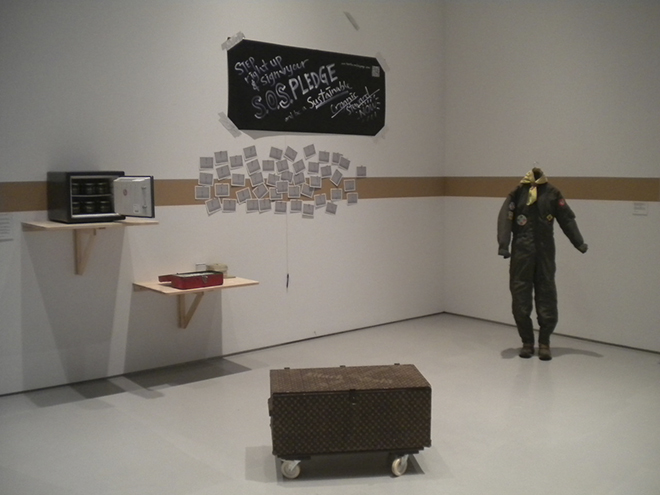 Tattfoo Tan
S.O.S. Black Gold
2009
Social Sculpture, glass jar with compost and safe
Courtesy of Tattfoo Tan, Staten Island, NY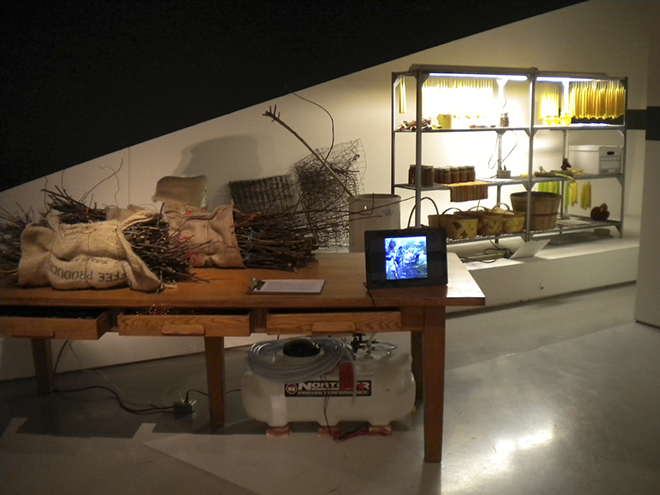 Homemeadow Song Farm
A Bundle of Sticks
2012-2013
Chicken coop, biodynamic preparations, kitchen table, pantry shelf, digital images, and farming paraphernalia
Courtesy of Homemeadow Song Farm, Cincinnati, Ohio
Exhibition Overview
The American University Museum brings this major exhibition of contemporary art addressing ecological issues to the Washington region from the Contemporary Arts Center in Cincinnati, Ohio. The show is in collaboration with the Arlington Arts Center, Arlington, Va, which is presenting its half of Green Acres June 28 - Oct 13, 2013. Curated by Sue Spaid. Made possible by an Emily Hall Tremaine Exhibition Award.