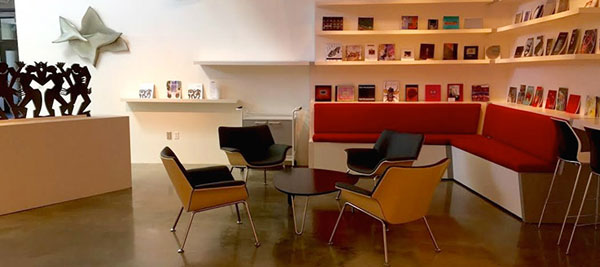 The Alper Initiative for Washington Art Book Collection is available in the Alper study space located in the AU museum.
All are welcome to peruse the books over a cup of coffee or tea during normal museum hours: Tuesday through Sunday, 11:00-4:00.
Search the Collection
To review the books available prior to your visit, please refer to the Alper Pinterest Page or search the collection catalog developed by the AU Library.
Please note: If the search above does not return the items sought, try searching the Washington Research Library Consortium (in which the Alper Collection participates).