Continental Drift (Being Here and Being There) June 14 – August 17, 2014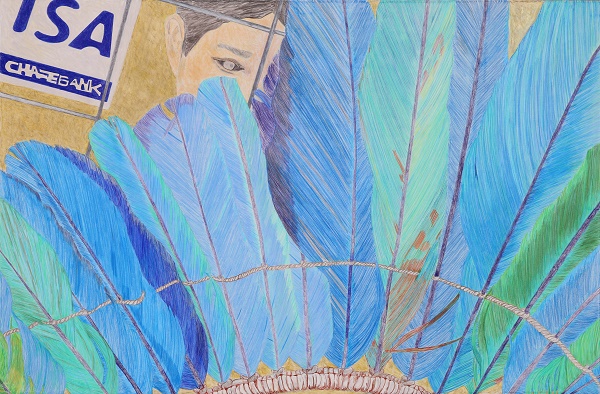 Judy Byron, Feather Headdress. Indian Market. (Manaus, Amazonia, BR.), 2013.
Color Pencil on paper, 26 x40 in
Judy Byron, LADIES. White Dove Hotel, (Dzodze, Volta, GH), 2013.
Color Pencil on paper, 26"x40."
Exhibition Overview
Judy Byron's solo-exhibition, Continental Drift, surveys the artist's work in drawing, audio and on issues of identity and invites the viewer to consider the visual environments that informs identity. This exhibition acknowledges the artists' drifting of visual influences between three specific countries, Brazil, China, Ghana, and the United States. Byron's work on paper and audio archives in Continental Drift are grounded in the understanding of art as common ground for both beauty and mutual understanding.