Double Mirror: Korean-American Artists April 1 through June 1, 2014
Curated by Iris Inhee Moon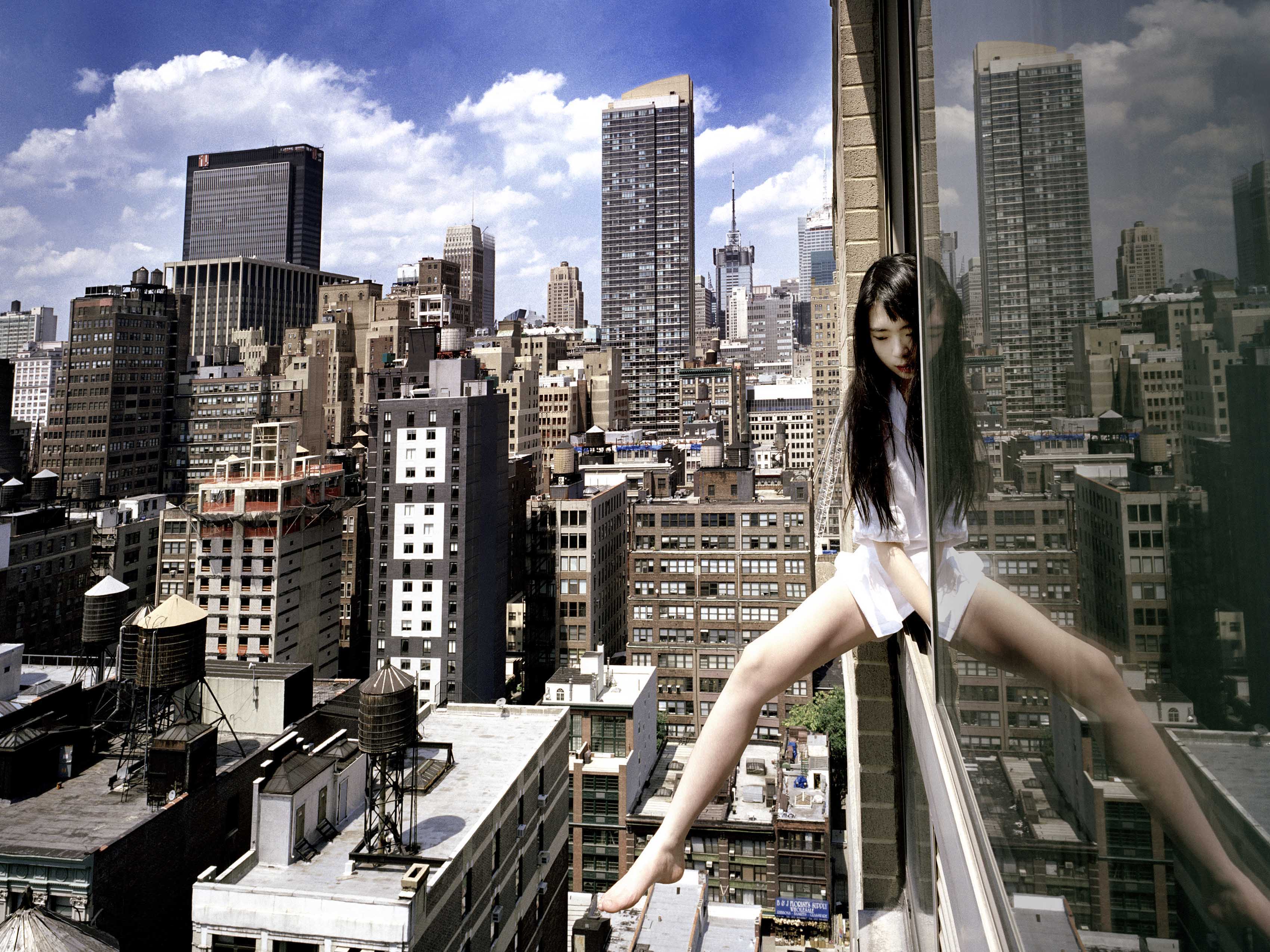 Jun Ahn, Self-Portrait, 2008.
HDR Ultra Chrome Archival Pigment Print, 40"x30"
Myong Hi Kim, Ironing, 2006.
Oil pastel on chalkboard, 36" x 46."
Courtesy of the artist and Art Projects International, New York.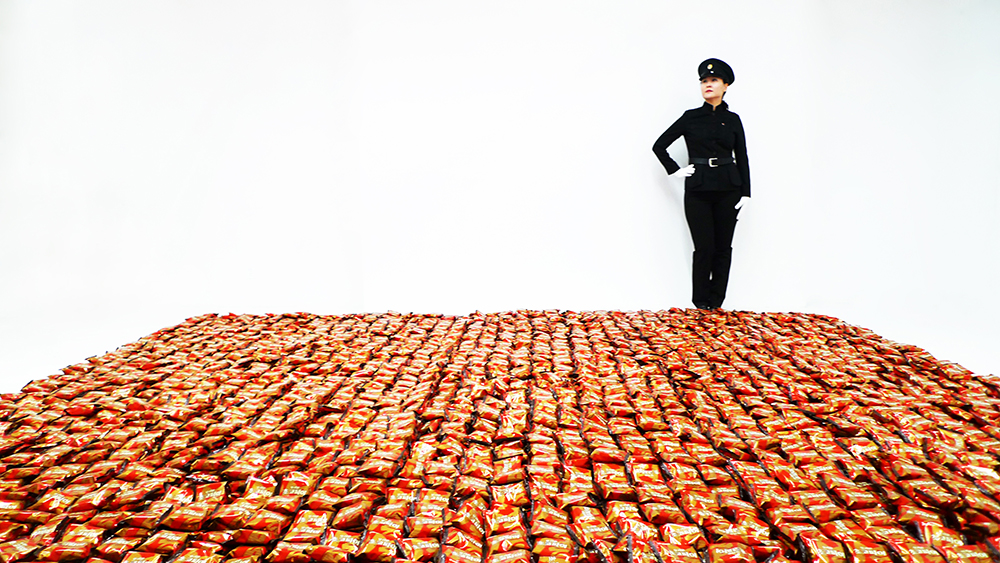 Mina Cheon aka Kim Il Soon, Eat Choco-Pie Together, 2014.
10,000 pieces of Choco-Pie, 153" x 159" x 5."
Courtesy of Ethan Cohen Fine Arts. The Choco-Pies are kindly donated by Orion Co., South Korea.
Exhibition Overview
Double Mirror is a mixed media and mixed genre exhibition representing a group of 30 Korean and Korean-American artists whose works share, reflect, and refract the conditions of having bi-cultural identities in the ultra modern world. Through their works, these unique artists convey the cultural complexity and richness of serving two countries, Korea and America. They employ masterful techniques of multiple mediums including painting, drawing, photography, and reliefs. Double Mirror is an exploration of the ways contemporary Korean-American artists have faced, challenged, changed, and re-formulated the issue of physical, mental, and virtual immigration.
The 30 innovative artists represented in Double Mirror depict their diverse identities and subject matters as influenced by their multi-cultural backgrounds and media-controlled societies. As a whole, their work reflects a common vulnerability, uncertainty, and solitude of their subjects, many of whom are captured in the process of transporting and transforming themselves. These subjects are depicted using techniques of deconstruction, superimposition, repetition, and fractionation to inform their meaning. Whether physically embodied, absent, or entirely void, some subjects are familiar, some estranged, and others entirely escape our reality. Many of the works in Double Mirror both literally and symbolically represent the notion that altered and distorted realities govern our existence. Our lasting impression of this exhibition is that fluidity and adaptability exist hand-in-hand with fragility and vulnerability. Double Mirror renders these subjects in a sublimely beautiful way.
Participating Artists:
Sung Ho Choi
Sook Jin Jo
Sei Ryun Chun
Myong Hi Kim
Tchah Sup Kim
Young-Mi Kim
Mina Cheon
Hyungsub Shin
Hyong Nam Ahn
Moha Ahn
Jun Ahn
Buhm Hong
Koh, Sang Woo
Jae Yong Kim
Duck Hyun Cho
Hong Hee Kim
Daru-Jung Hyang Kim
BG Muhn
Atta Kim
Ik-Joong Kang
Ha Lee
Hee Soo Kim
Kyung Jeon
Yoo Ah Park
Eun Jin Jang
Hye Rim Lee
Jong Hoon Yang
Sung Hee Cho
Joon Kim
Nara Park
Related Links