Champion Divers: 1st Year MFA Exhibition April 5 – April 20, 2014
Robert Yi, Jenny, 2013.
Oil on canvas, 30" x 30"
Exhibition Overview
American University's Department of Art proudly presents their graduate level MFA students in a two-part exhibition this spring. Champion Divers, opening April 5th through April 20th, features the work of 1st year MFA students Ayad Almissouri, Mandy Cooper, Michael Holt, Tim Hoyt, Nathan Mullins, Angel Samudre, Jenny Wu and Bobby Yi. This exhibition showcases the exciting range of artwork AU's multidisciplinary Studio Art program, including works in painting, sculpture, collage and material studies, photography and new media.
See also Perambulators: MFA Thesis Exhibition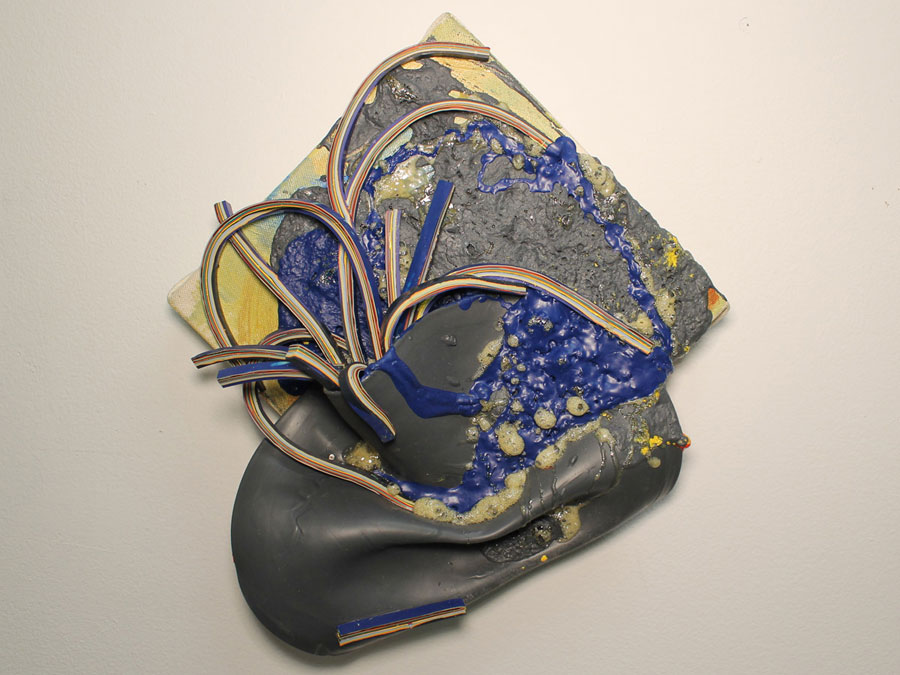 Jenny Wu, Octopus, 2013.
Latex paint and glue on canvas, 12" x 14"