The Franz and Virginia Bader Fund: Second Act June 14 through August 17, 2014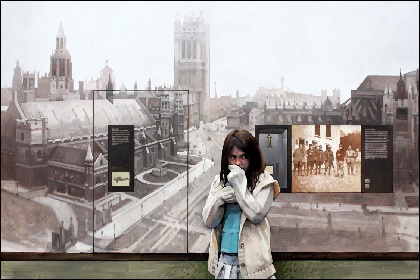 Aaron Brown, Girl in a Museum 1, 2013.
Oil on Canvas, 48 x 72 in.
Courtesy of Etherington Fine Art.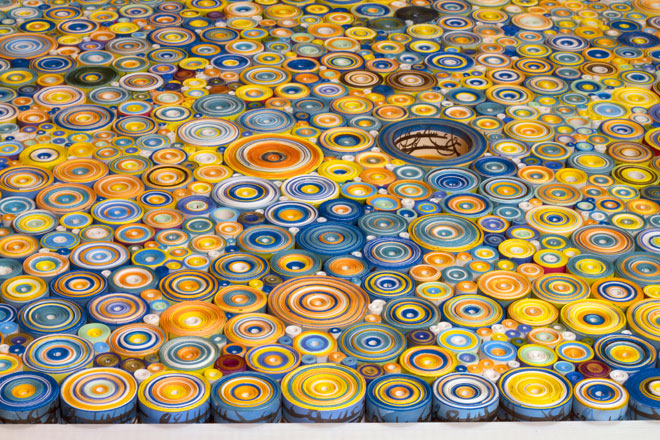 Hadieh Shafie, 26000 Pages, (Detail; Ketab Series), 2011.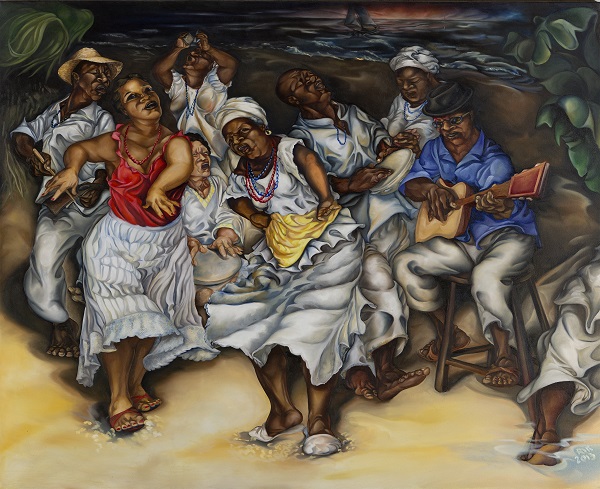 Rik Freeman, Samba na Praia, 2013. Oil on canvas, 60" x 70."
Exhibition Overview
Conceived by legendary Washington art dealer Franz Bader and his wife, Virginia, The Bader Fund extends the benefits of their lifetime devotion to art onto others. Since the first exhibition of it's kind ten years ago, the Bader Fund continues to be guided by simple and generous governing principles; providing grants to DC area artists, at least 40 years of age or better, and with a compelling story. This "second act" exhibition provides a second public look at the extraordinary range and quality of work by artists who have received grants from the Bader Fund in its first thirteen years of existence.