In Residence Colloquium: The Neighbors April 1 through June 1, 2014
Curated by American University professors Zoë Charlton and Tim Doud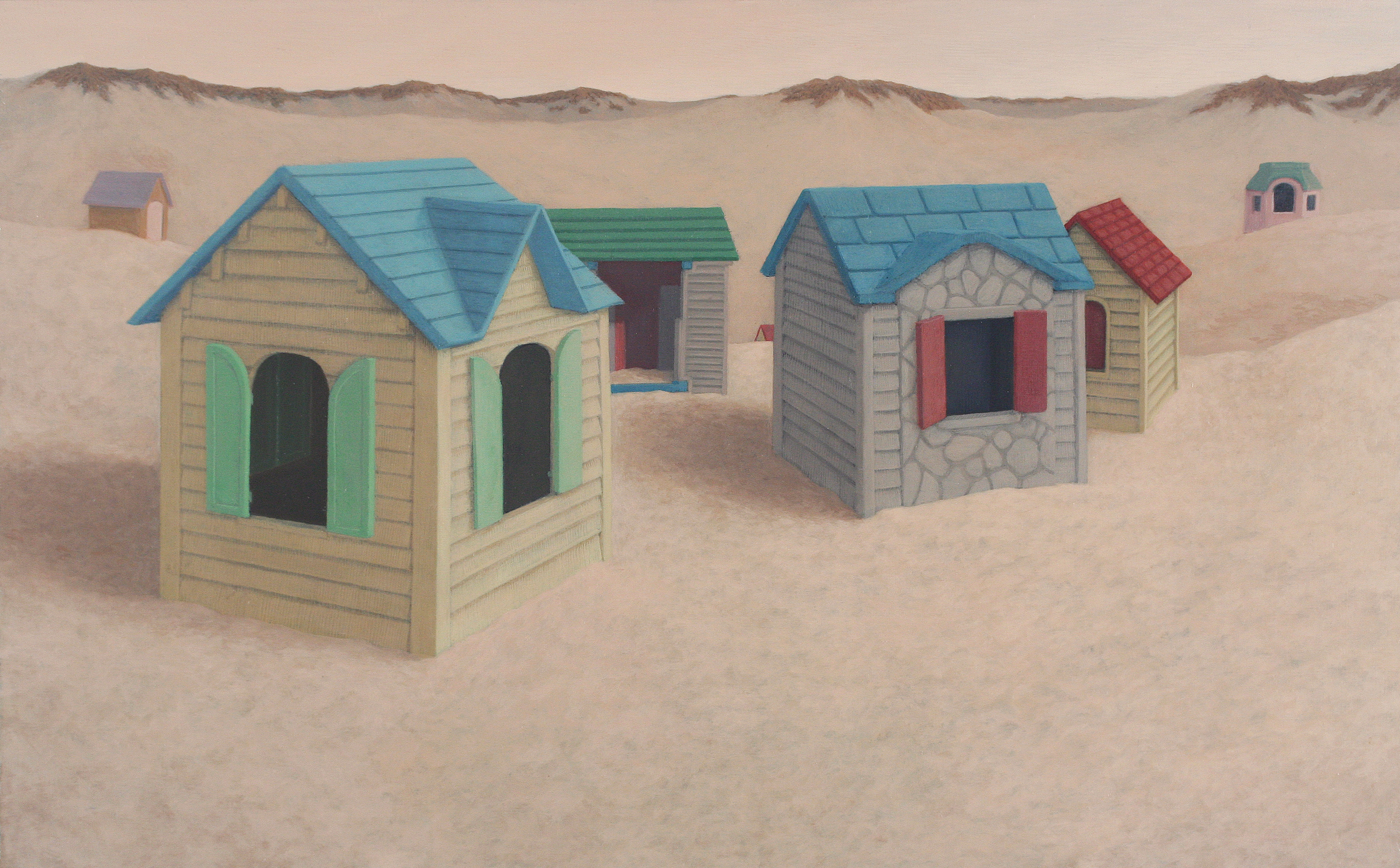 Nora Sturges, Houses, 2012.
Oil on MDF, 7.75" x 12.5"
Courtesy of the artist.
Participating Artists
George Washington University: Julia Brown, Dean Kessmann
George Mason University: Mia Feuer
Georgetown University: John Morrell
Catholic University: Jonathan Monaghan
Howard University: David Smedley
Corcoran College of Art and Design: Ivan Witenstein
James Madison University: Jesse Harrod
University of Maryland Baltimore County: Calla Thompson
MICA: Zlata Baum, Lauren Adams, Fletcher Mackey, Sangram Majumdar
Towson University: Nora Stuges, Amanda Burnham
Bowie State University: Gina Lewis
McDaniel College: Steve Pearson
University of Maryland, College Park: Hasan Elahi, Dawn Gavin
Exhibition Overview
In Residence: The Neighbors is the third and final installment of a three part colloquia series highlighting the reciprocity between the Washington art community and academic institutions in the DC metro area. The exhibition, co-curated by professors Zoë Charlton and Tim Doud, illustrates a cross-section of nineteen talented and diverse teaching artists from thirteen universities and colleges in the area, including: George Washington University, George Mason University, Georgetown University, Catholic University, Howard University, The Corcoran College of Art and Design, James Madison University, University of Baltimore County, Maryland Institute of Contemporary Art, Towson University, Bowie State, University, McDaniel College and University of Maryland College Park.