Dean Byington: Buildings without Shadows January 24 through March 15, 2015.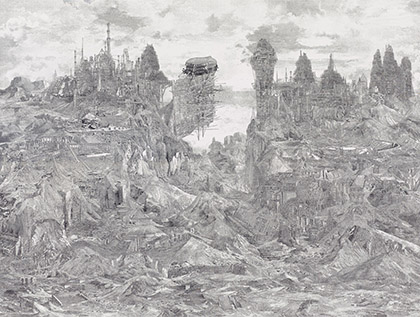 Dean Byington, The New City, 2013.
Oil on linen, 39" x 52"
Private Collection, New York.
Copyright Dean Byington, courtesy of Leslie Tonkonow Artworks + Projects, New York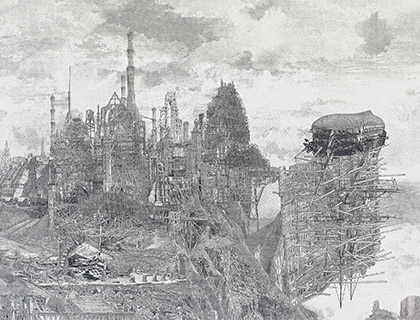 Dean Byington, The New City, (Detail).
Exhibition Overview
Composed of a dense profusion of original and appropriated images, Dean Byington's paintings recall surrealist collage and the assemblage and psychedelic aesthetic that began in the late 1950s and early 1960s in the San Francisco Bay area where he has lived and worked since the mid-1980s. They envelope the viewer in an enigmatic narrative that hovers between history, mythology, sociopolitical observations, and autobiography.