Hung Liu: Daughter of China, Resident Alien September 6 through October 23, 2016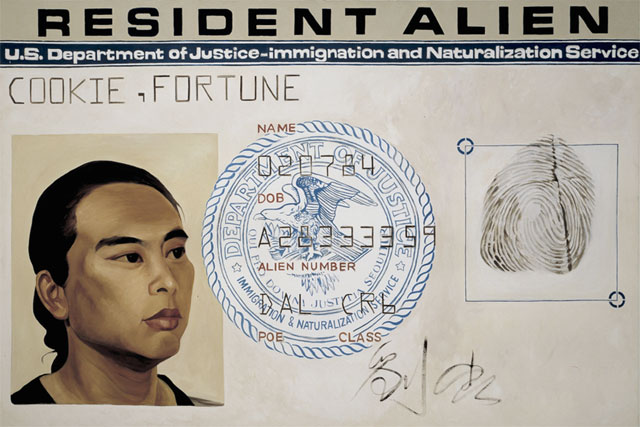 Hung Liu, Resident Alien, 1988.
Oil on canvas, 60 x 90 in.
Collection of San Jose Museum of Art.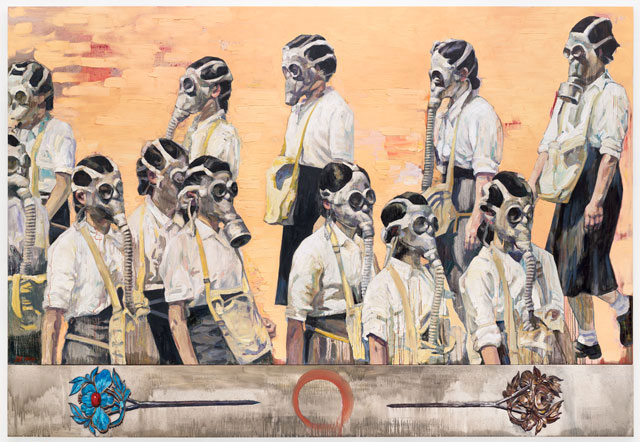 Hung Liu, Twelve Hairpins of Jinling, 2011.
Oil on canvas, 80 x 120 in.
Courtesy of the artist.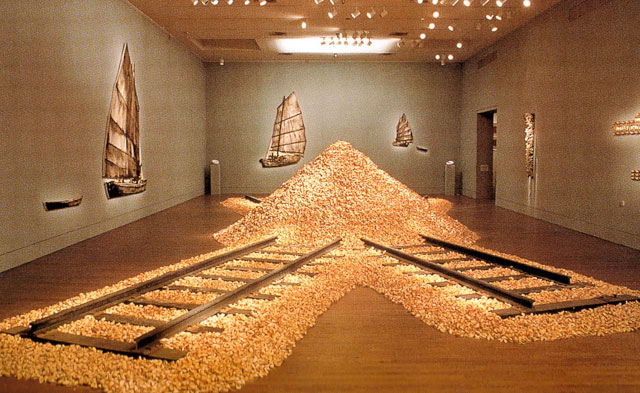 Hung Liu, Jui Jin Shan (Old Gold Mountain), 1994 (installation photo).
200,000 fortune cookies, train tracks, oil paintings.
Courtesy of the artist.
Exhibition Description
Timed to coincide with the quadrennial frenzy of the national presidential election, Liu's exhibition reflects upon two themes-refugees and heroines-that, while politically topical, are also deeply woven into her experience as a Chinese émigré, as an American citizen, and as a woman. Liu's painting style is rooted in Socialist Realism which she learned in China in the 1970s prior to coming to America in the mid-80s, where she has since created a stripped down Socialist Realism, removing the propaganda and creating a catalog of her history.
Press
The Washington Post: Looking for Art Free of Politics? Don't Look Here