Todas las Manos September 6 through October 23, 2016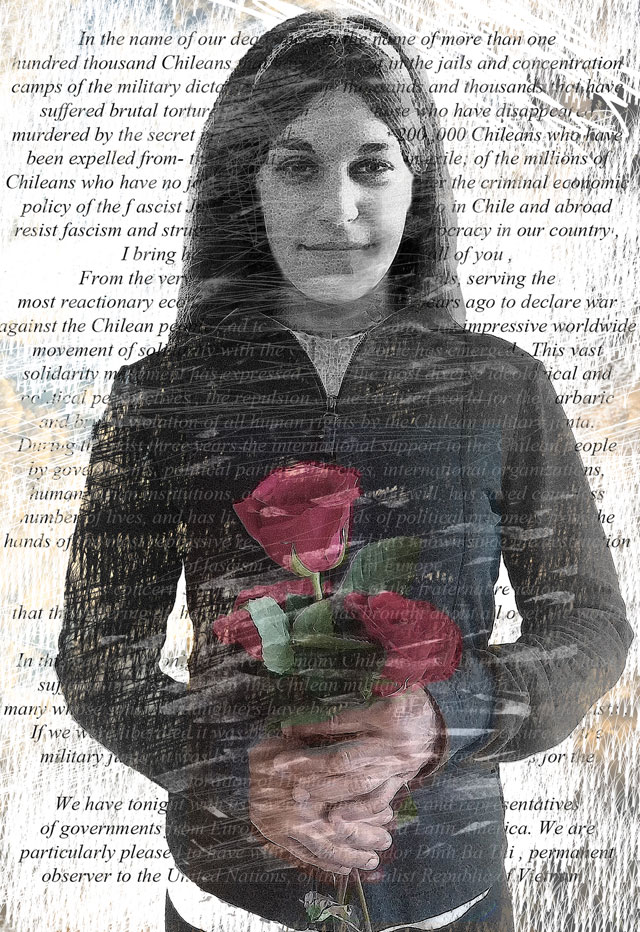 Francisco Letelier, Detail of Todas Las Manos, 2016.
Mixed media on canvas,40 x 10 ft.
Courtesy of the Artist
Exhibition
This exhibition is an interdisciplinary public art project that celebrates human rights and global justice, commemorating the 40th Anniversary of the deaths of former Chilean Ambassador Orlando Letelier and co-worker Ronni Karpen Moffitt in Washington, DC on September 21, 1976.
Muralist Francisco Letelier, son of Orlando Letelier, worked in collaboration with youth participants from the Latin American Youth Center (LAYC) to create a large-scale mural in the Museum's sculpture garden. Todas Las Manos encompasses the participation of youth and adult collaborators in a month long exchange that includes academics, researchers, visual artists, and poets.
Press and Publications:

DCist: 40 Years After His Father Was Murdered, Francisco Letelier Honors His Memory with Art and Conversation

The Washington Post: A Car Bomb Killed Orlando Letelier on Embassy Row 40 Years Ago. A Mural by his Son Marks the Tragedy and the Progress it Inspired
The Washington Post: Looking for Art Free of Politics? Don't Look Here.
For more information on the mural, download the overview and interpretive key.