Frederic Kellogg: Works in Oil and Watercolor June 17 - August 13, 2017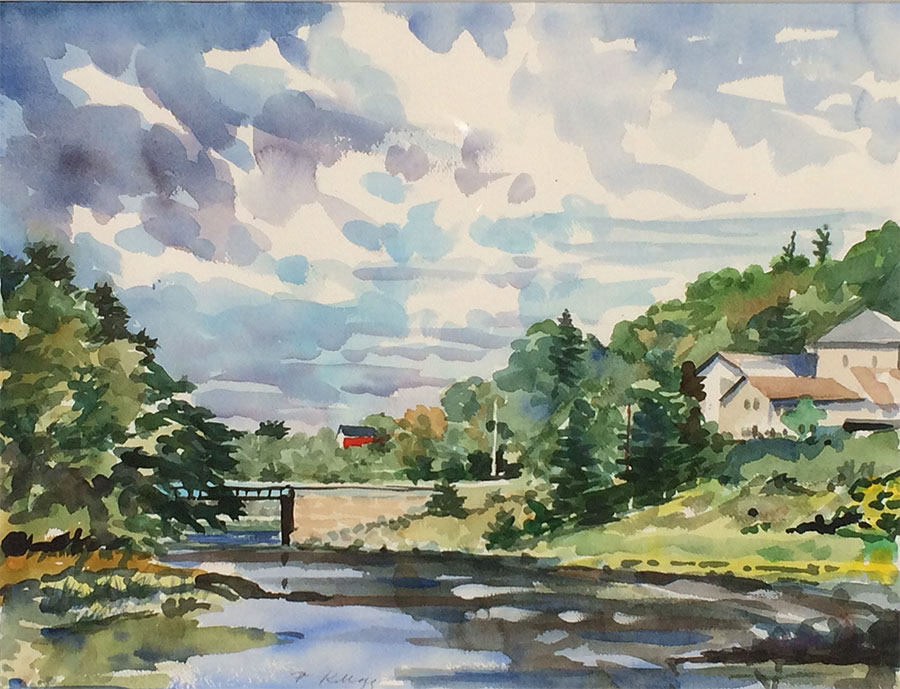 Frederic Kellogg, Bridge at Waldoboro, 2013. Watercolor. Private Collection.

Exhibition Overview
Kellogg's work belongs within—and extends—what could be called a river of tradition American landscape, figural and still-life painting; a broad, quarter-millennium course flowing from John Singleton Copley and Thomas Cole to Milton Avery and Andrew Wyeth. Kellogg works by a combination of sketches made in his constant-companion notebook, of watercolors done en plein-air, or in the studio from notes, or painting in oil on canvas. All three forms are included in this exhibition, featuring landscapes from Maine and Washington, DC where Kellogg splits his time.
Curated by E.A. Carmean, Jr.
Related Events
June 16
Members Preview featuring Frederic Kellogg
June 24
Painting with Fred Kellogg