Mike Shaffer: Towers & Monuments January 28 through March 12, 2017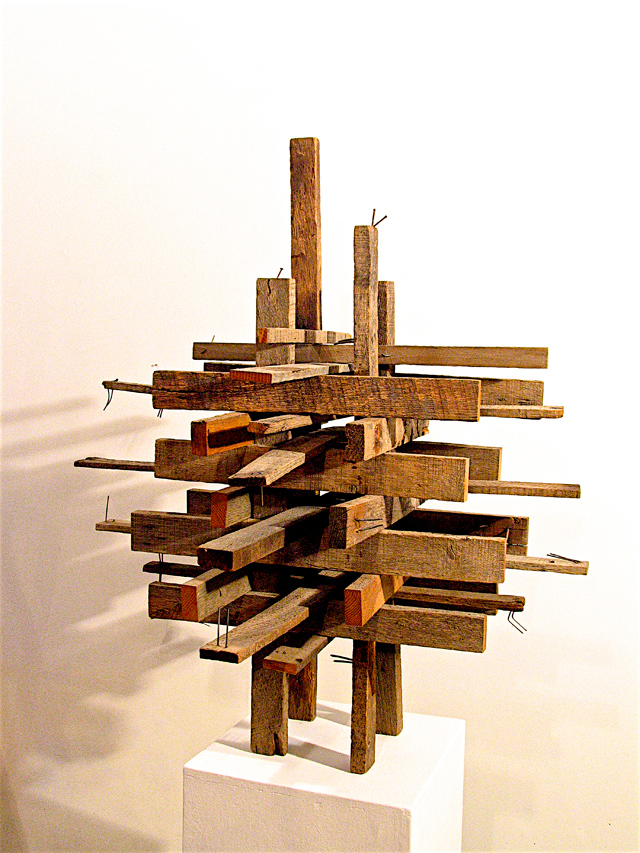 Mike Shaffer, Old Town Tower Ten, 1980.
Found weathered oak, 33 x 29 x 28 in.
Courtesy of the artist.
Mike Shaffer, Great White Way, 2006.
Exhibition Description
Towers & Monuments presents sculptures and paintings that incorporate the artist's career-long fascination with grid-patterning and perpendicular stacking techniques, selected from a body of work created by the artist beginning in the early 1970s to the present. This exhibition highlights Shaffer's inventive combination of styles of Minimalism, Pop and Conceptual art and rooted in an empirical scientific method. Curated by Bobby Donovan.