Thomas Downing and the Sublime Decorative January 27 – March 11, 2018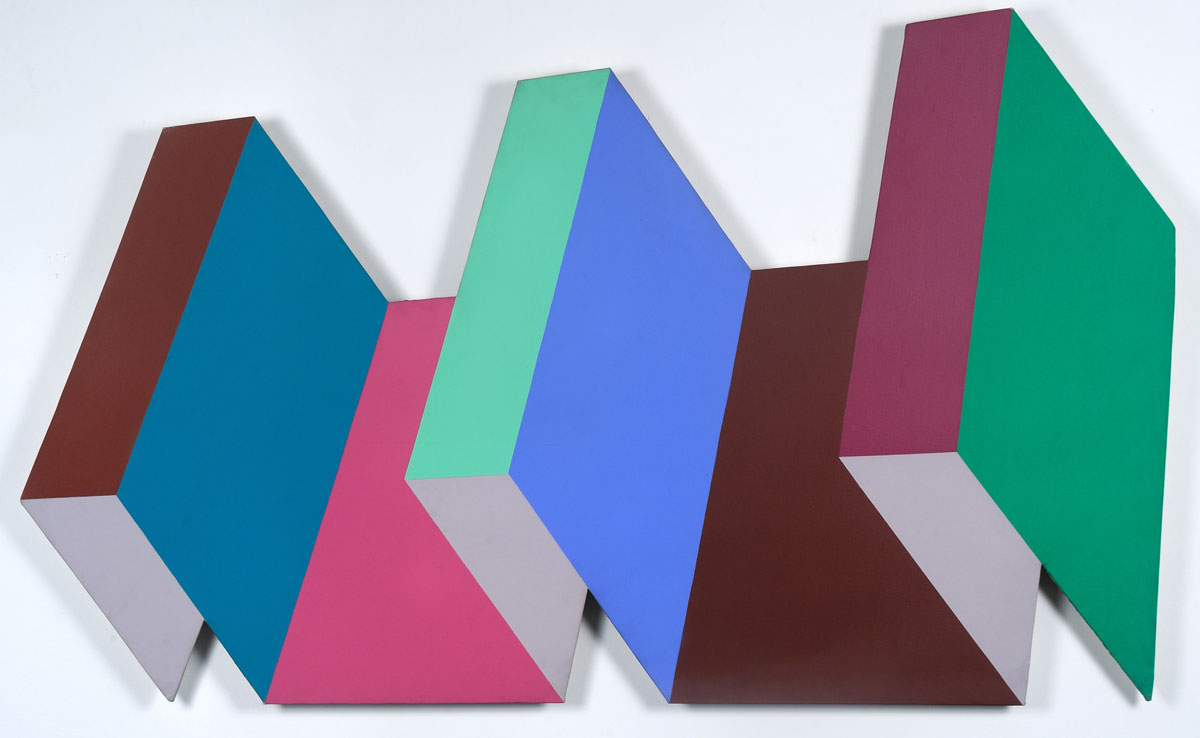 Thomas Downing, Folding Two, 1968. Acrylic on canvas, 46" x 74." From the Estate of Dolly Langdon and Aldus H. Chapin, courtesy of Hemphill Fine Arts.
Downing's distinctive geometrically organized canvases, executed during the height of the "Washington Color School," that glorious moment in American painting born in Washington, DC in the late 1950s and 1960s, constitute a singular and important body of work in twentieth century art. With the perspective of hindsight, Downing's elegant "circle/dot" compositions are seen to rival those of his great teacher, Morris Louis, and his better-known peer, Kenneth Noland. This presentation will give us an opportunity to rediscover, and savor, the gorgeous and challenging work of this artist whose reputation is undergoing a major revision.