Crossing Boundaries & Breaking Borders: DMV Printmaking
June 15-August 11, 2019
Curated by Matthew McLaughlin
Presented by the Alper Initaitive for Washington Art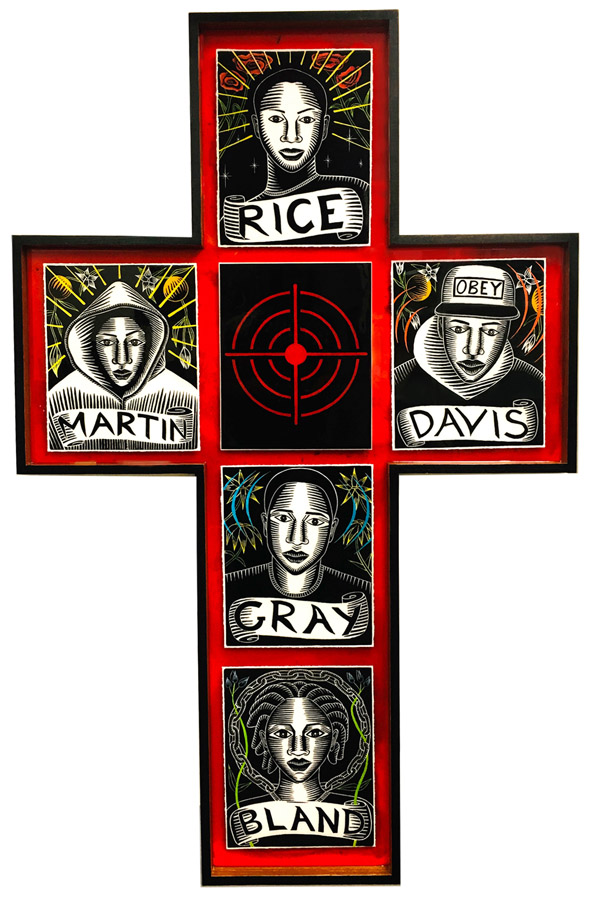 Justyne Fischer, Black Icons Insite, 2019. Hand-colored woodcuts on Stonehenge Rag paper, Oakwood cross, plexiglass, poured resin, 70 x 44 in. Courtesy of the Artist.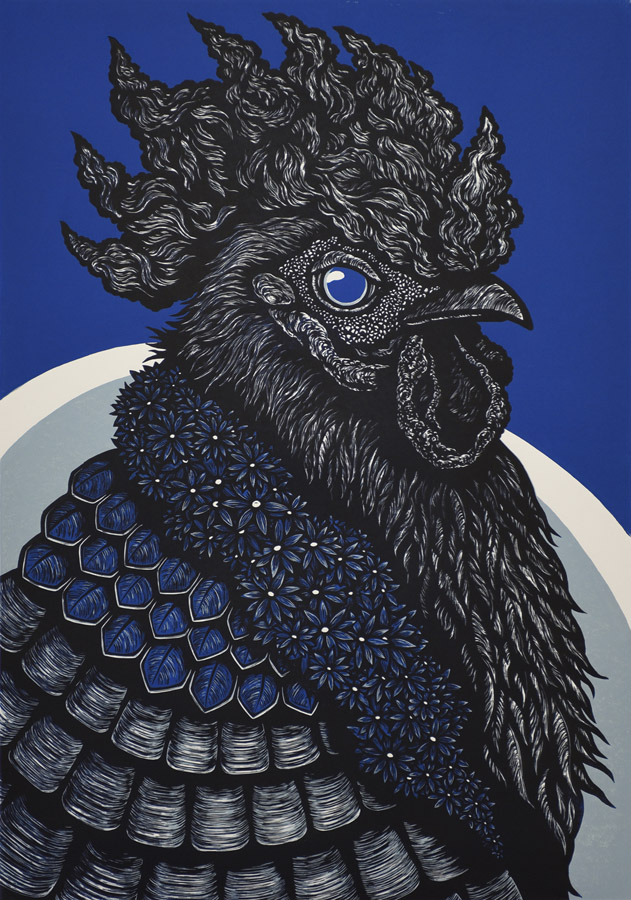 Jun Lee, The Chief, 2017. 3 Layers Reduction Woodcut, 43 x 30 in. Courtesy of the Artist.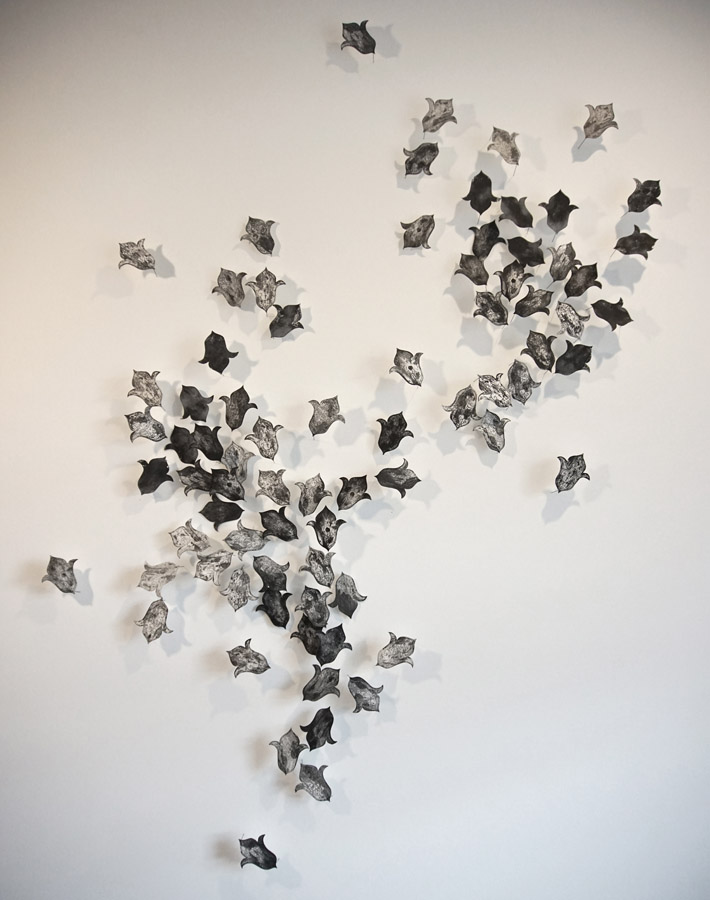 Nilou Kazemzadeh, Manifest, 2018. 60 x 36 x 1 in. Hand cut intaglio prints, white chalk and sintra plates collaged on top of screen printed paper. Courtesy of the Artist.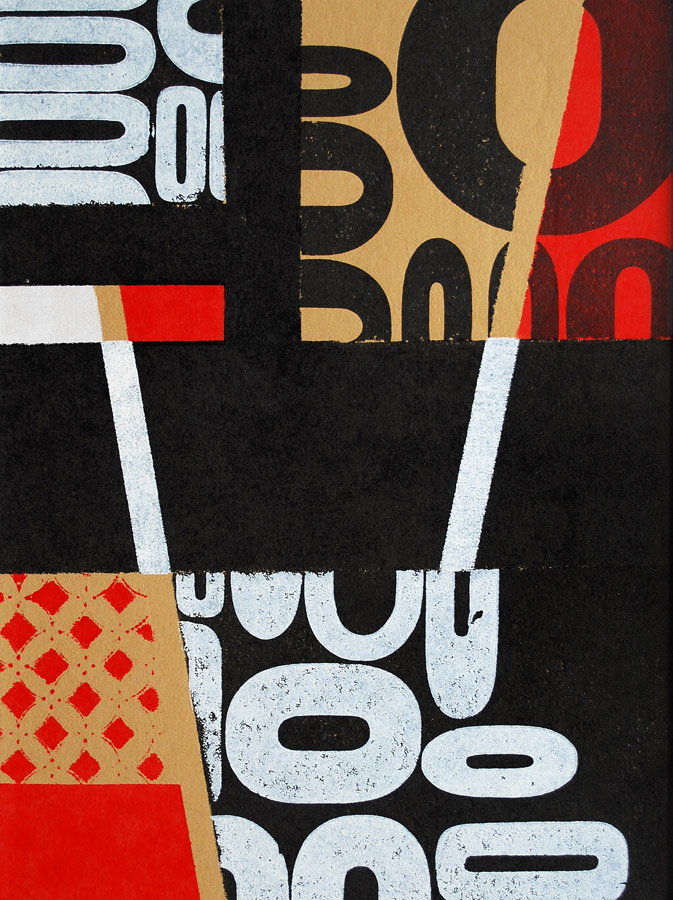 Pete Morelewicz, Pattern Zero II, 2017. Letterpress-printed ink on paper, 8 x 6 in. Courtesy of the Artist.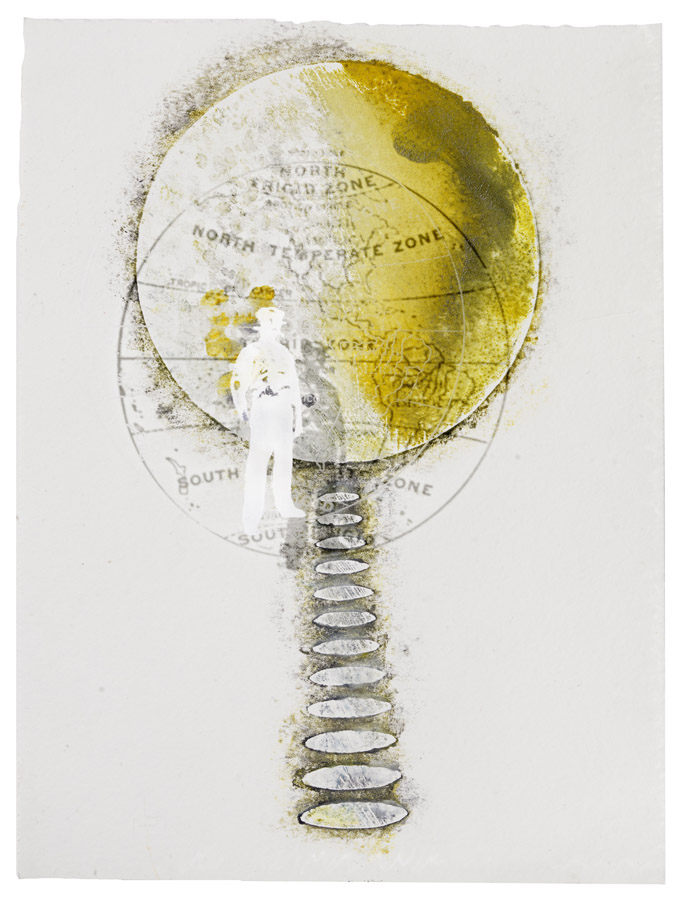 Marty Ittner, Torrid Zone 3, 2016. Encaustic monotype and etched glass, 15 ¼ x 12 x 1 ¼ in. Courtesy of the Artist.
Related events
Summer Opening Reception
June 15, 6:00-9:00 p.m.
free and open to all

Free Parking: DMV Printmaking
June 27, 5:30-7:00 p.m.
free and open to all, please RSVP online.
The District of Columbia, Maryland, and Virginia (DMV) region is full of boundaries and borders, both physical—like the state lines that divide these artists—and imagined—political ideology, economic class, gender identity, religious belief. These boundaries delineate spaces, groups, ideas, and more, but they are easily walked over, pushed through, and broken down. Furthermore, the artists featured in Crossing Boundaries and Breaking Borders: DMV Printmaking also question, push, and break down the traditional notions of what printmaking is as a technique, how it can be used, and how printmaking can be defined.
Featuring artists
Danqi Cai, Brigitte Caramanna, Eric Celarier, Justyne Fischer, Jenny Freestone, Aziza Claudia Gibson-Hunter, Maggie Gourlay, Amelia Hankin, Mimi Herbert, Marty Ittner, Nilou Kazemzadeh, Brian Kirk, Lauren G. Koch, Jun Lee, Pete Morelewicz, Gretchen Schermerhorn, Gail Shaw-Clemons, Terry Svat, and R.L. Tillman