Passages: Keith Morrison, 1999-2019
June 15-August 11, 2019
Curated by Judith Stein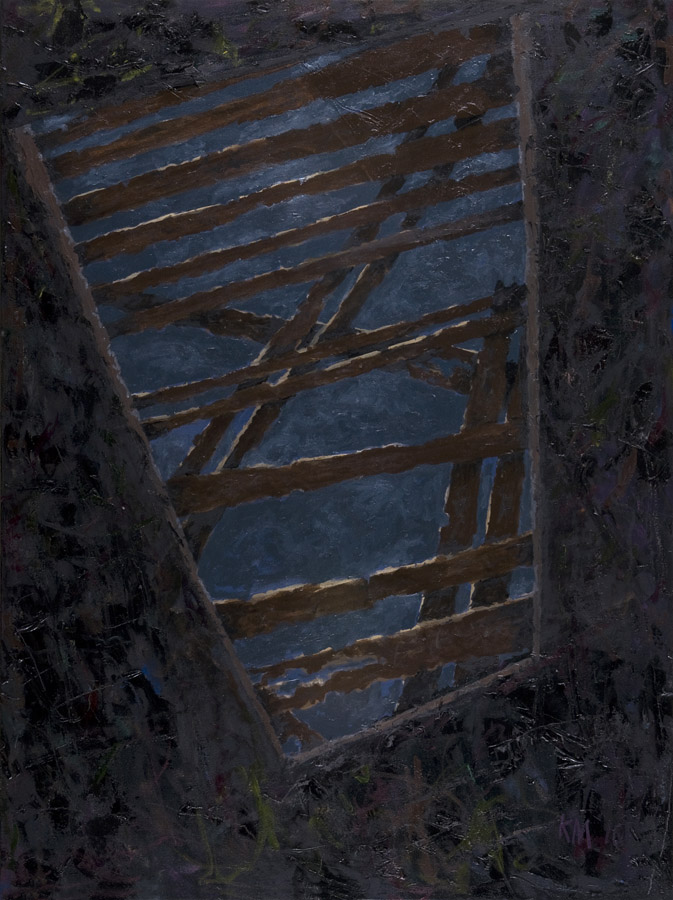 Keith Morrison, Middle Passage II, 2010. Oil on canvas, 40 x 30 in. Courtesy of the Artist.
Keith Morrison, Boyz, 2015. Acrylic on canvas, 60 x 40 in. Courtesy of the Artist.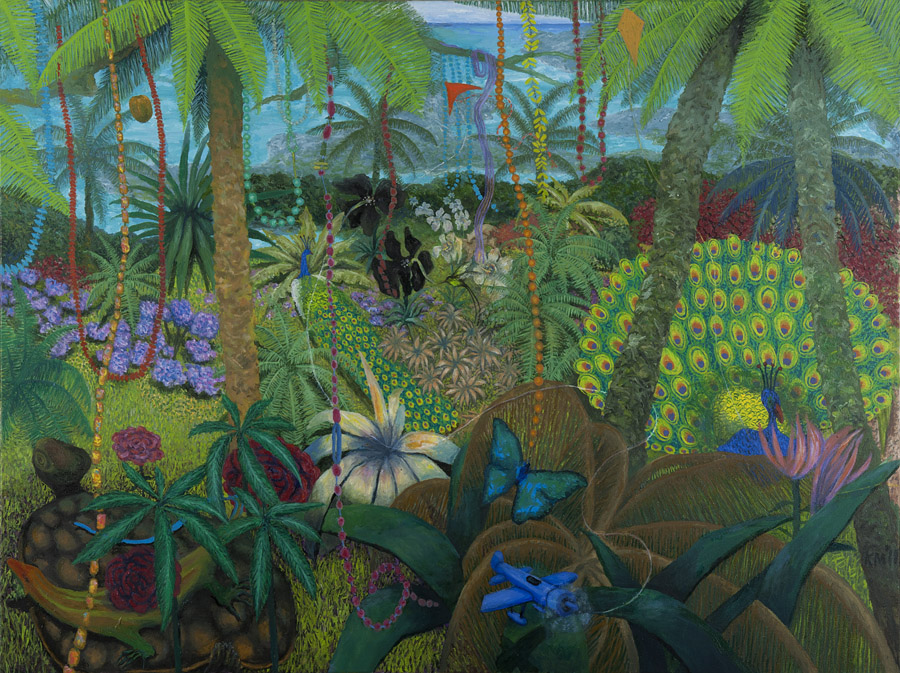 Keith Morrison, Scenes of Childhood, 2011. Oil on canvas, 36 x 48 in. Courtesy of the Artist.
Keith Morrison Gallery Talk>
Related events
Summer Opening Reception
June 15, 6:00-9:00 p.m.
free and open to all

Gallery Talk: Keith Morrison
July 11, 7:00-8:00 p.m.
free and open to all, no RSVP required
Passages: Keith Morrison, 1999-2019 surveys thirty paintings and watercolors by the Jamaican-born Keith Morrison. A magician of color and space and a teller of tales, fanciful and real, Morrison focuses on the tangible and spiritual components of culture. His subjects encompass Afro-Caribbean and Meso-American art and architecture, as well as the somber history of the Middle Passage. By turns mystical, meditative and joyous, Morrison's work invites our entry into the rich visual world of his making.
Morrison was seventeen in 1959 when he moved to the United States to study art at the School of The Art Institute of Chicago, where he would earn his bachelor's and master's degrees in art. His early paintings were black and white abstractions, influenced by the prevailing expressionist style of his teachers, and by his admiration for Ellsworth Kelly's crisp, non-representational forms, and Richard Diebenkorn's lyrical geometry.
Morrison enjoyed a successful career as an abstract painter for twenty years, all the while thinking about how his art might more directly engage his African and Caribbean heritage. In the eighties, his practice shifted to narrative imagery, a direction he continues to explore with diverse subjects. These enigmatic, figural compositions range from imaginative recreations of his Jamaican boyhood, fanciful tributes to legendary jazz musicians, and meditations on hoodie-clad youth.
Exactly four hundred years ago, the first African slaves arrived in the colonies a year before the Mayflower brought the pilgrims. Many of Morrison's paintings transport us back in time to the moments before embarkation. Calling on his formidable power as an abstract painter, the artist delineates cramped, empty spaces with restricted vistas framed by windows and bars. Morrison situates himself—and by extension, we as viewers—looking out as one world closes, and another opens.