Topographies of Life: Pam Rogers, Lynn Sures, Mel Watkin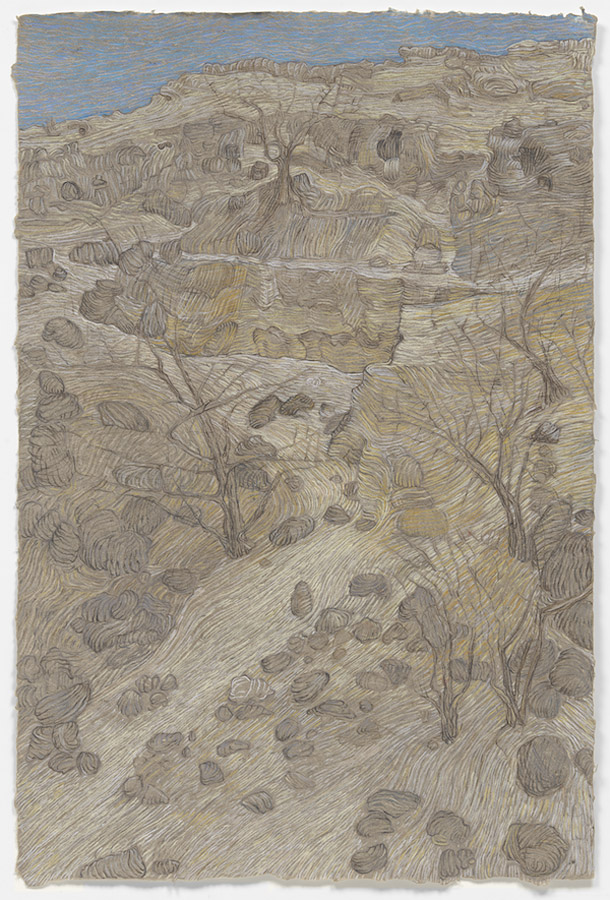 Lynn Sures, 2017.15 The Hominin Site: Habitat, 2019. Colored pencil drawing on artist-made kenaf paper, 24 x 16 in. Courtesy of the artist.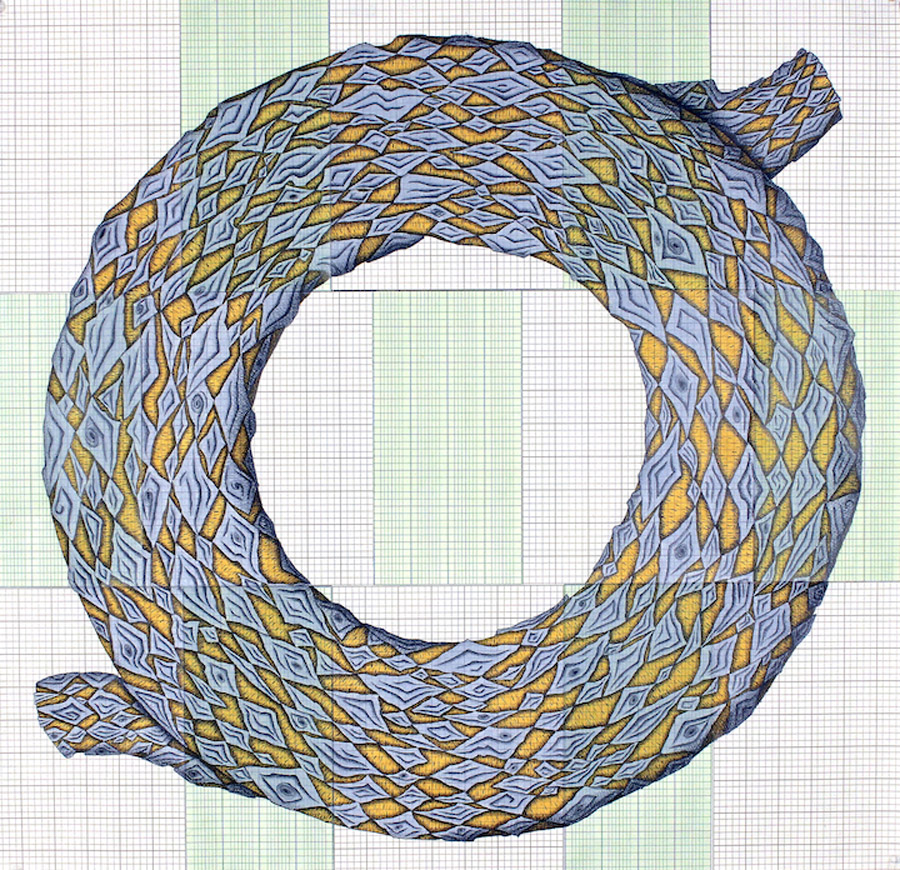 Mel Watkin, Cross-Section: Hophornbeam, 2019. Pencil on multiple sheets of graph paper, 26 x 27.5 in. Courtesy of the artist.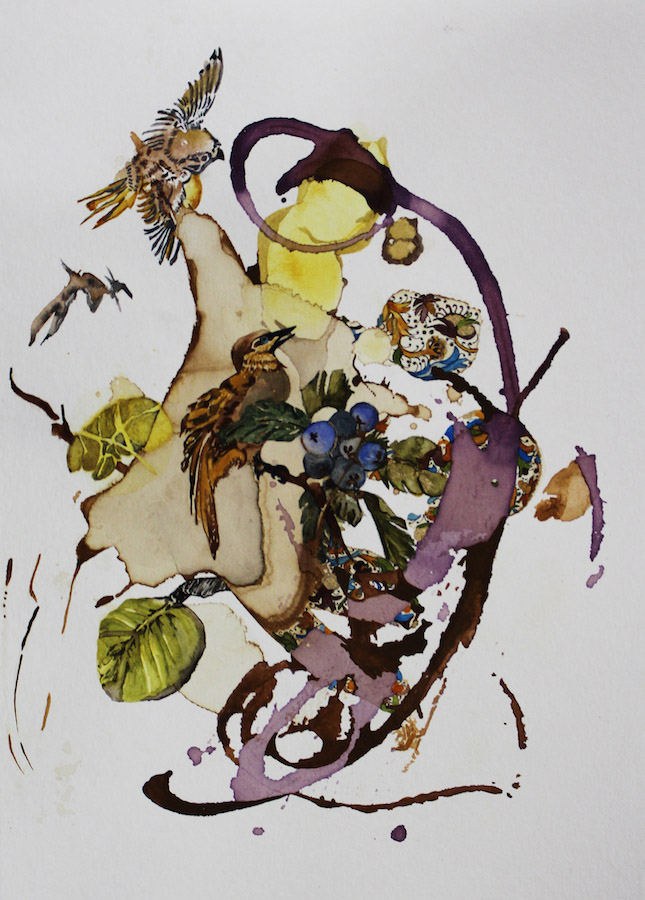 Pam Rogers, The Children's Hour, 2019. Plant and soil pigments from the Potomac basin, ink, graphite, merlot grapes, 14 x 11 in. Courtesy of the artist.
Topographies of Life Gallery Talk>
Related Events
Gallery Talk: Topographies of Life
September 7, 2019, 5-6PM
Early Fall Opening Reception
September 7, 2019, 6-9PM
Using the medium of drawing to varied and distinctive effect, Rogers, Sures, and Watkin trace human connections to the natural world—across time and varied landscapes. The three artists work from both a consciousness of drawing's ties to illustration and evidence; and, the medium's unique ability to transmit the artist's "hand" and personal response to their subject. From the deserts of Kenya, forests of the Midwest, to the Potomac watershed, these artists are deeply attuned to the mutually affecting relationship between the anthropological and natural worlds.
About the Curator
Jennifer Riddell works at the National Gallery of Art, Washington, DC, as Interpretive Projects Manager and Writer. In that role, she strives to connect diverse visitors with the collection by providing print, digital and in-gallery experiences about art, its histories, contexts, and meanings to enhance engagement, learning, and enjoyment of art and the museum experience. Her previous work as a curator and affinity for modern and contemporary art lead her to seek projects and involvement in the DC regional community that keep her connected with artists and artmaking. Previously, Jennifer was Public Art Curator for Arlington, Virginia Cultural Affairs, and worked with artists including Mary Miss, Vicki Scuri, Erwin Redl and Martha Jackson-Jarvis on commissioned art projects. Before that, she served as assistant curator at the MIT List Visual Arts Center in Cambridge, Massachusetts, which supported innovative and experimental modern and contemporary art exhibitions. There, she worked with artists who included Olafur Eliasson, Kay Rosen, Joseph Kosuth, María Magdalena Campos-Pons, and Lewis de Soto.

Her professional and community service includes leadership roles with ArtTable DC, an organization for women in the visual arts and producer of the annual public program State of Art/DC. For ArtTable DC she has served as chapter co-chair and is currently as a member of the Executive Committee. Jennifer also served for 8 years on the Board of the Arlington Arts Center in Virginia. She received a BA in Art History and English from Michigan State University, and an MA in Modern Art History, Theory and Criticism from the School of the Art Institute of Chicago.