Inside Out: Artists in the Studio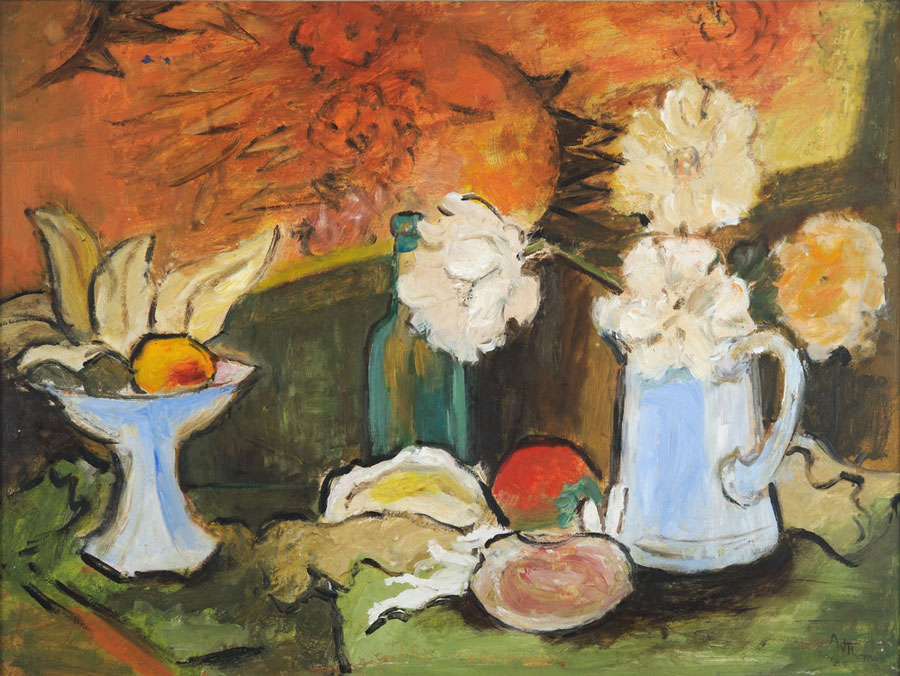 Studios—and other interior spaces for artistic production—play a significant role in artistic practice, particularly in shaping how viewers experience the finished product. In an investigation of twentieth-century still lifes, this selection of artists reveals inspiration in their artmaking spaces and the artistic possibilities they provide. From still lifes to studio scenes to self-portraits, these works, drawn from the American University Museum Collection, assert their creators' status as an artist and help define their artistry. By featuring female artists, Inside Out invites viewers to consider themes of space and artistic practice in a broader and more dynamic interpretation.

Image: Alma Thomas, Still Life with Chrysanthemums, 1954. Oil on canvas, framed: 28 3/4 x 36 3/4 in. X0251. Photo courtesy of Greg Staley.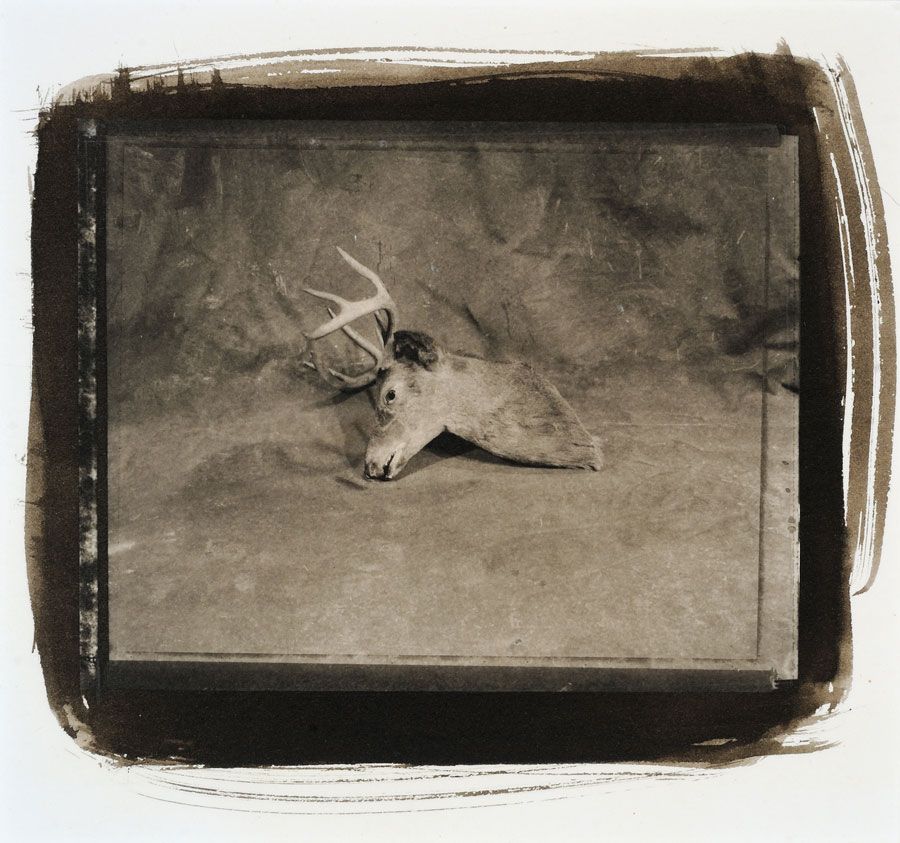 Gwendolyn Akin and Allan Ludwig, Elk Head #4, 1987. Platinum print, mat: 22 x18 in. Gift from the Trustees of the Corcoran Gallery of Art (Gift of Kyle Roberts), 2018.15.1718. Photo courtesy of Greg Staley.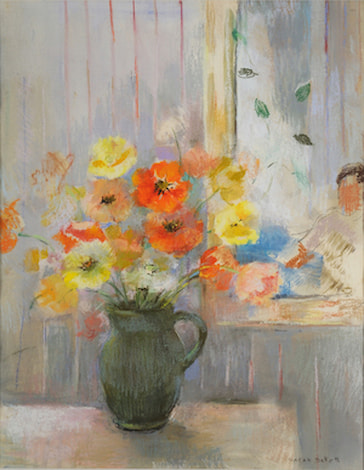 Sarah Baker, Poppies, c. 1920. Pastel on paper, 29 x 34 3/4 in. Gift of Mrs. Margaret S. and Mr. Edward Bruce, 1965.1.49. Photo courtesy of Greg Staley.
Gwendolyn Akin and Allan Ludwig, Antonia Bader, Sarah Baker, Annie Griffiths Belt, Monica Bernier, Ruth Bolduan, Manon Cleary, Bernice Cross, Rebecca Davenport, Regina DeLuise, Fannie S. Eanes, Mary Sayer Hammond, Valerie Hardy, Helene Herzbrun, Sally Kearsley, Deborah Klochko, Rosaline Moore, Gail S. Rebhan, Claudia Smigrod, Rosalind Solomon, Alma Thomas, Sharon Wolpoff, Janica Yoder, and Ann Zelle.