Media Inquiries:
AU Communications
aumedia@american.edu
202-885-5950
American University Museum
4400 Massachusetts Ave NW
Washington
,
DC
20016-8031
United States
The Long Sixties Washington Paintings in the Watkins and Corcoran Legacy Collections, 1957-1982
Curator Jack Rasmussen brings us back to The Long Sixties in this four part video series. Produced by Gaby Sosa and Fernando Rocha.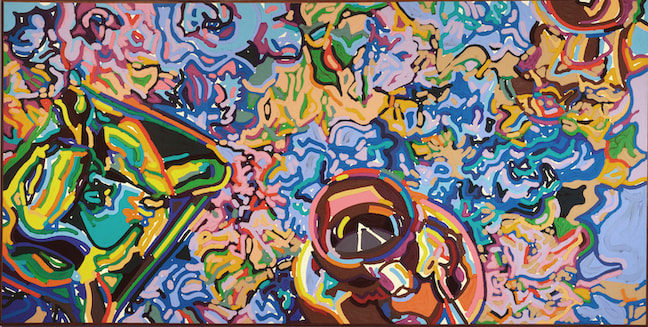 Franklin White (b. 1943), Ashtray, 1973. Oil on canvas, canvas size: 84 × 168 in. Gift from the Trustees of the Corcoran Gallery of Art (Gift of Gray Martin), 2018.15.2304.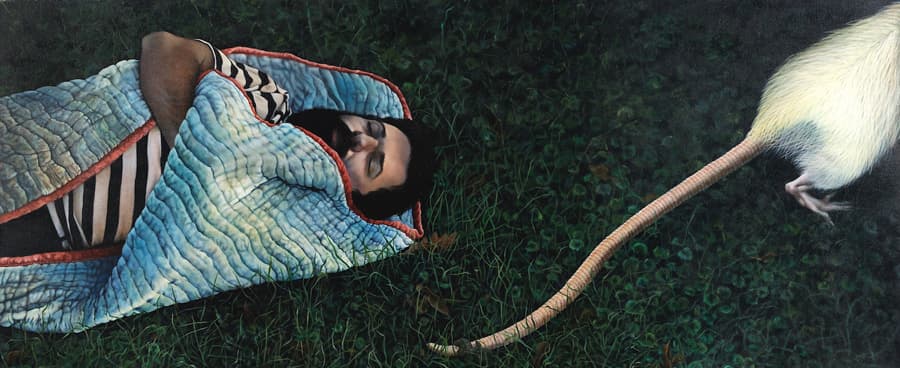 Manon Cleary (1942-2011), Ramon After Lunch, n.d. Acrylic on canvas, 30 × 72 in. Gift of Ramon Osuna, 2012.3.1.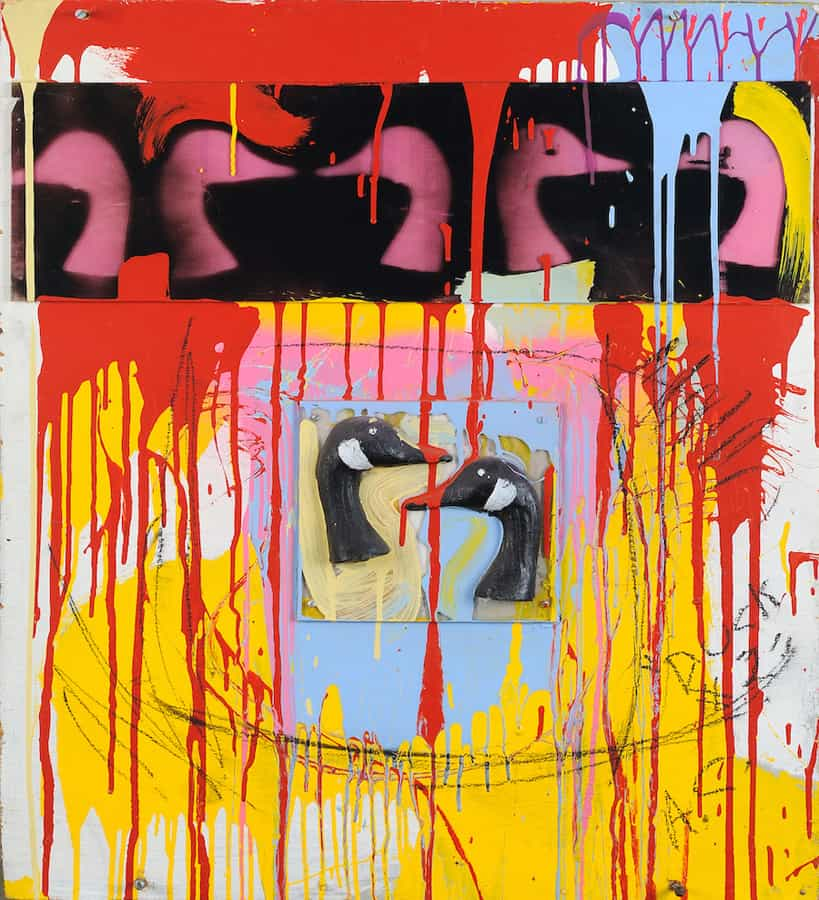 Allen Carter (1947-2008), Duck, c. 1979. Enamel and plywood, unframed: 36 1/4 x 33 in. Gift from the Trustees of the Corcoran Gallery of Art (Gift of Mary H.D. Swift), 2018.15.2662.
The Long Sixties - October 6, 2020
Rasmussen presents on The Long Sixties in conjunction with American University's Virtual Family Week.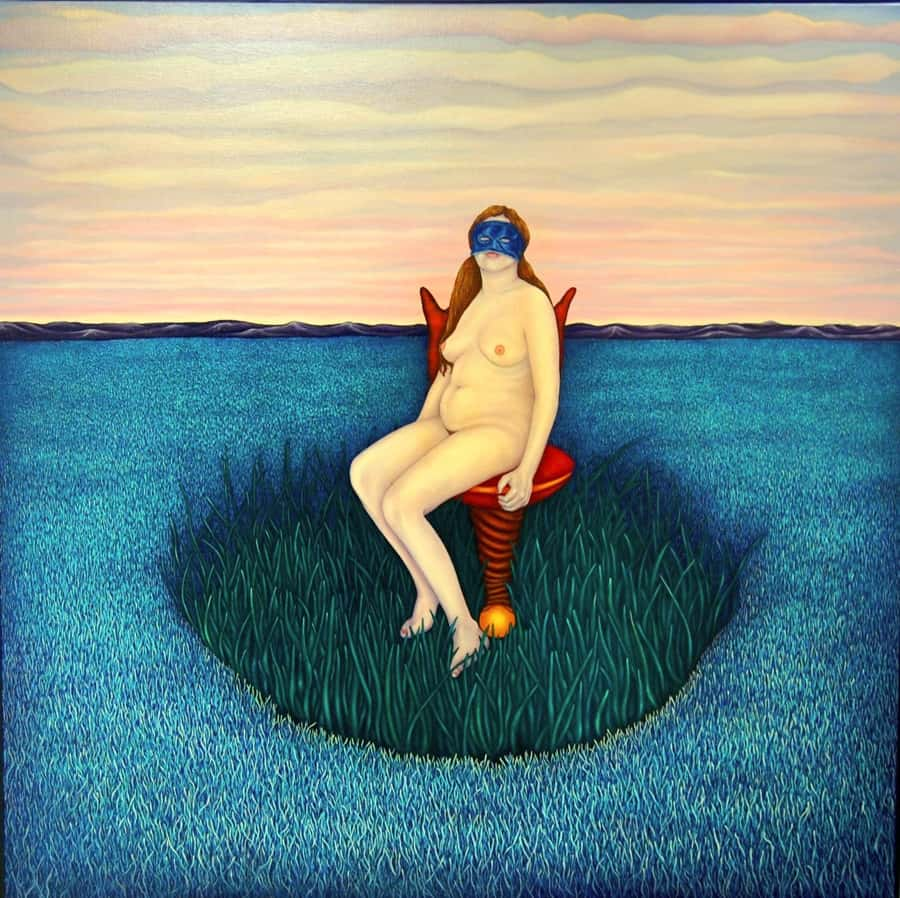 Lisa Montag Brotman (b. 1947), Playing for Keeps, 1980. Oil on canvas, framed: 49 1/2 × 49 1/2 in. Gift of the Artist, 2020.6.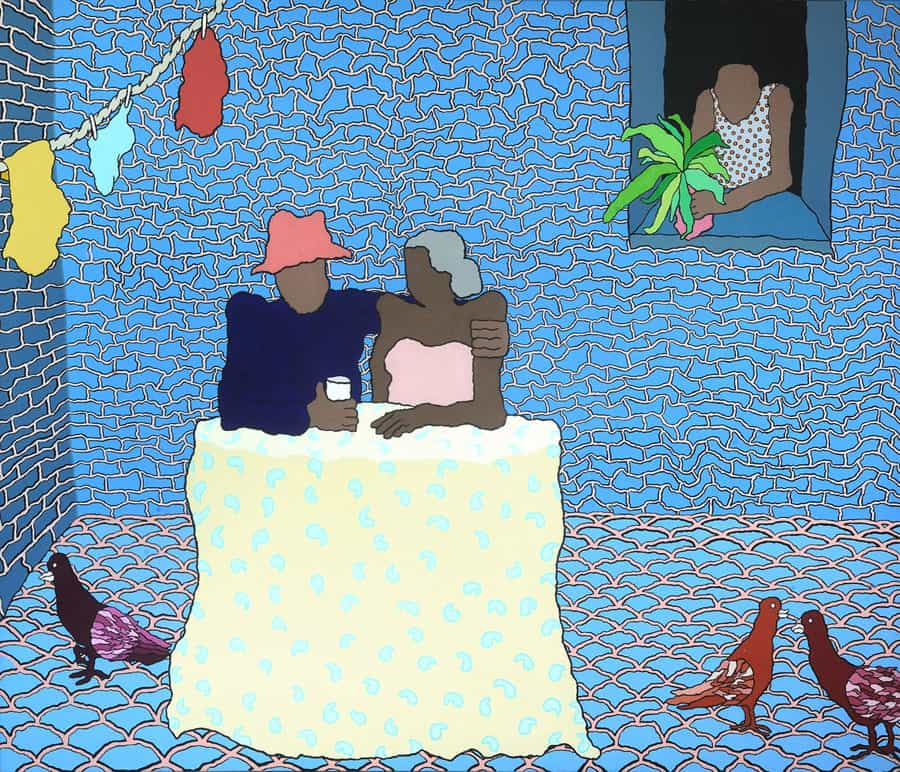 Carol Brown Goldberg (b. 1940), Blue Bricks, 1968-1978. Acrylic on canvas, framed: 73 × 85 1/2 in. Gift of Linda and Howard Sterling, 2020.1.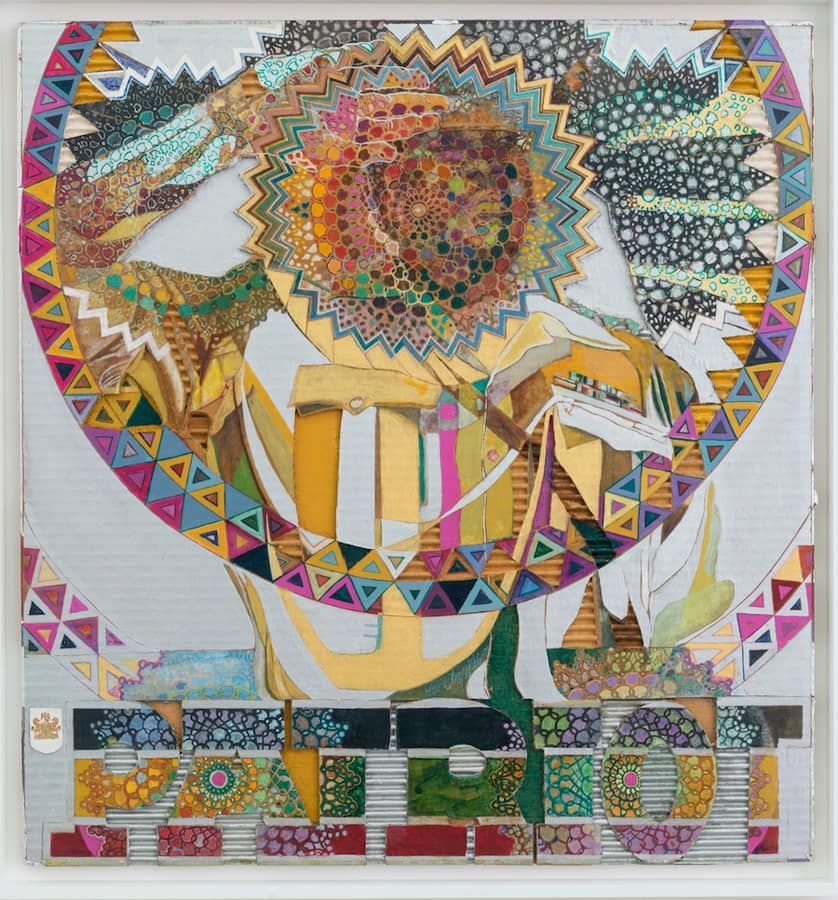 Jeff Donaldson (1932-2004), Patriot, 1975. Mixed media, 24 x 20 in. Private Collection, New York, The Estate of Jeff Donaldson, Courtesy Kravets Wehby Gallery.
"The American University Museum recently acquired 9,000 works from the Corcoran Gallery of Art, a Washington institution that closed its doors to the public in 2014. Together with our Watkins Collection we have an especially strong cache of works by Washington regional artists. While curating a show of Washington paintings drawn from our growing collections, I became interested in how my memories of a formative time in my life might be affecting my choice of artwork for this exhibition.
Every exhibition is an opportunity to address what we can see of the past from our contemporary perspective. My perspective includes the acknowledgement of persistent, systemic gender and racial injustice, bias, and violence that was present in the fifties, laid bare in the sixties, and continues to the present day. It is clear to me that the defining characteristic of most White mainstream art made between 1957 and 1982 in Washington was an adherence to aesthetic and commercial constraints that encouraged artists to remain silent when their voices are most needed. What pushback there was against this tendency was led by Black and women artists, whose work has been systematically underrepresented in the collections of Washington museums."
– Jack Rasmussen, Curator
Order the fully illustrated exhibition catalog. $15, plus taxes and shipping. Email museum@american.edu.
Cynthia Bickley-Green, Lisa Montag Brotman, Allen Carter, Michael Clark, Manon Cleary, Robert D'Arista, Rebecca Davenport, Gene Davis, Willem de Looper, Jeff Donaldson, Thomas Downing, William S. Dutterer, Alan Feltus, Fred Folsom, Robert Franklin Gates, Sam Gilliam, Carol Brown Goldberg, Tom Green, Helene McKinsey Herzbrun, Michal Hunter, Val Lewton, Howard Mehring, William Newman, Kenneth Noland, Robin Rose, Joseph Shannon, Frank Anthony Smith, Carroll Sockwell, Alma Thomas, Franklin White, William Woodward, and Kenneth Victor Young.