In place of a missing place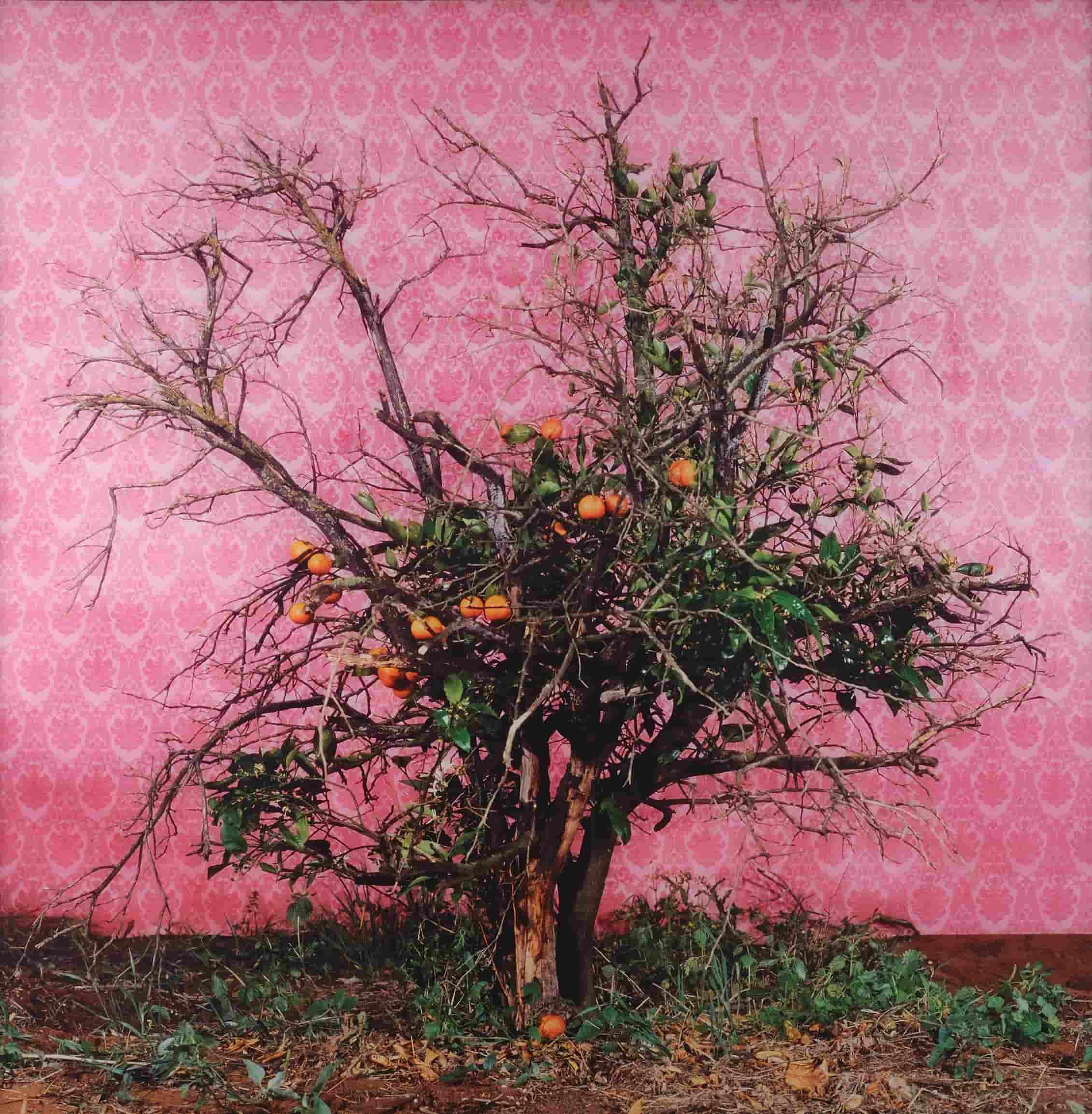 Tal Shochat (Israel, b. 1974), Crazy Tree, 2005. Chromogenic color print, 43 11/16 × 43 11/16 in. The Donald Rothfeld Collection of Contemporary Israeli Art, 2013.11.9. Photo: Greg Staley.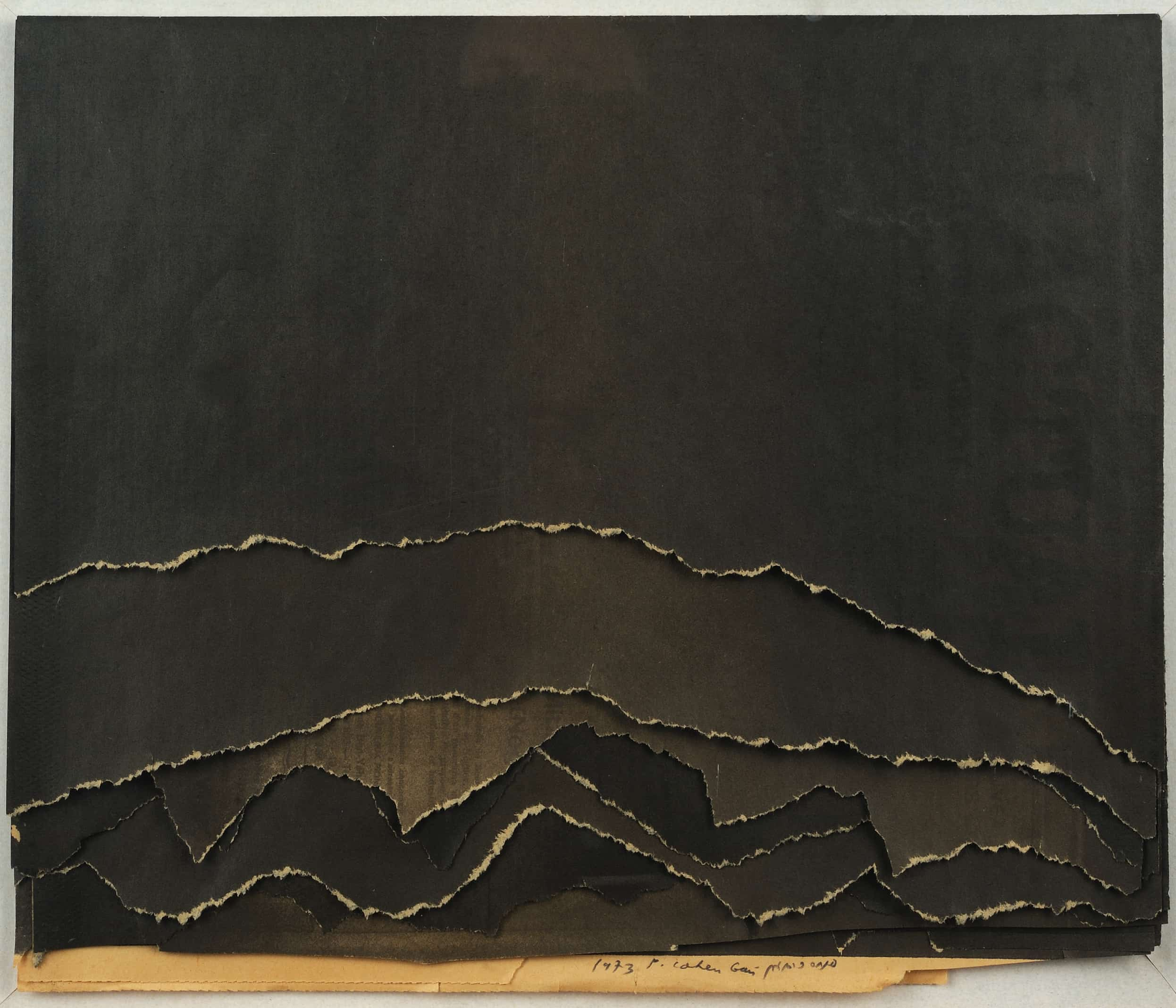 Pinchas Cohen Gan (Israel, b. 1942), Untitled, 1973. Torn paper, 11 1/4 × 16 3/4 in. The Donald Rothfeld Collection of Contemporary Israeli Art, 2012.1.16. Photo: Greg Staley.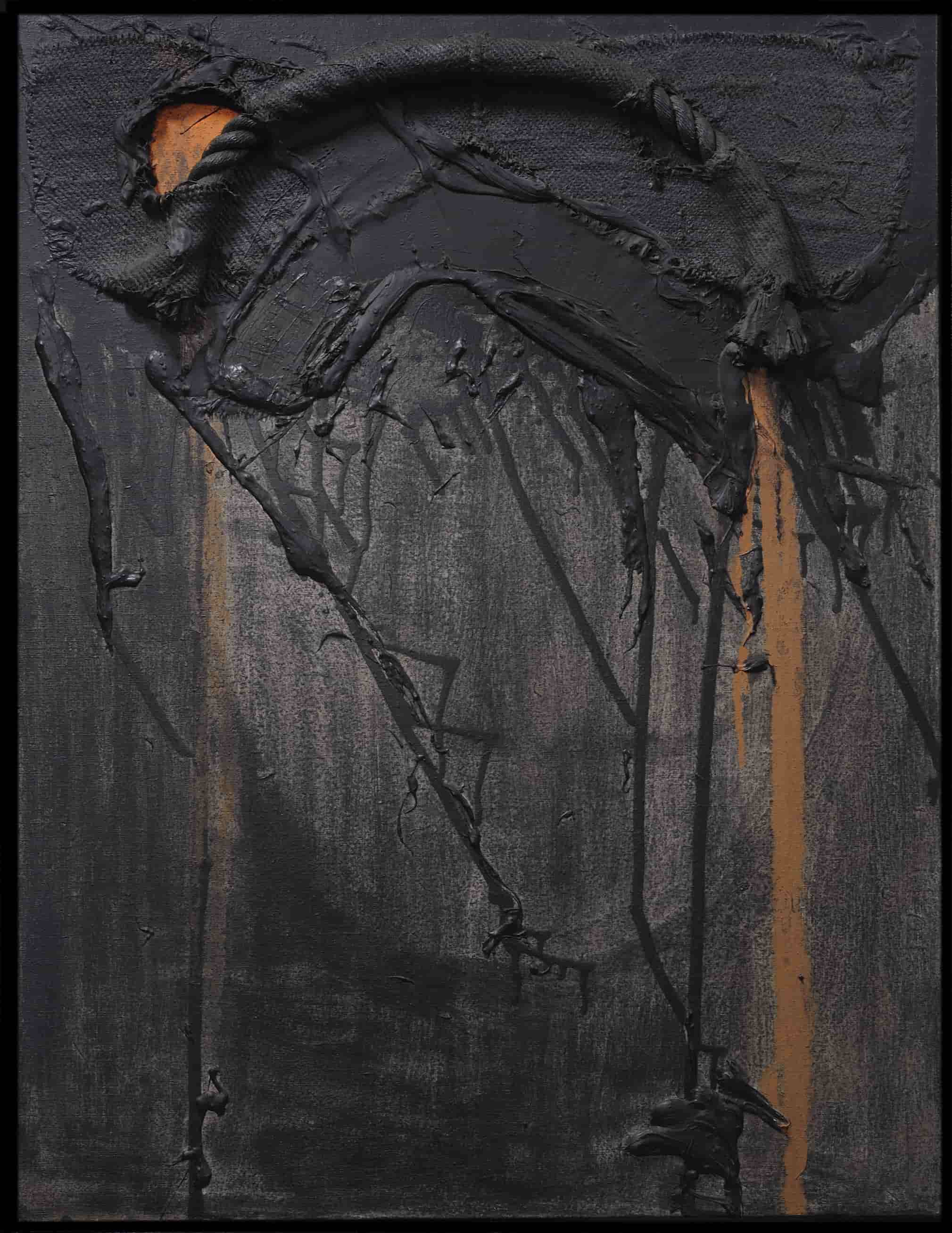 Aika Brown, Assemblage Relief, n.d. Mixed media, 47 3/4 × 37 1/8 in. Gift of Nancy Berman and Alan Bloch, 2018.27.10. Photo: Greg Staley.
This exhibition of Israeli art from the AU Museum's permanent collection will unpack landscape depictions in various media. It offers a historicized consideration of myth-making, forced migration, displacement, erasure, and trauma as showcased in the works of artists whose singular nationality envelops the entirety of land encompassing two nations—Palestine and Israel.
The works in the exhibition apply the formal language of western modernism to the localized politics and narratives that also enacted a historical process of erasure.
Works include gifts of Nancy Berman and Alan Bloch and those drawn from the Rothfeld Collection of Contemporary Israeli Art.
Featuring artists: Michal Baror, Yael Bartana, Orit Ben Shitrit, Naftali Bezem, Aika Brown, Miriam Cabessa, Jacob El Hanani, Pinchas Cohen Gan, Ori Gersht, Moshe Gershuni, Michal Helfman, Marcel Janco, Shai Kremer, Yehiel Krize, Roi Kuper, Sigalit Landau, Dana Levy, Avshalom Okashi, Gilad Ophir, Ilana Salama Ortar, Gilad Ratman, Michal Rovner, Naomi Safran-Hon, Eldad Shaaltiel, Tal Shochat, Yohanan Simon, Jacob Steinhardt, Lihi Turjeman, Micha Ullman, Gal Weinstein, Yaacov Wexler, Amon Yariv, and Ronit Yeda'ya.
About the Curator
Noam Segal is an independent curator and researcher based in Brooklyn, NY. She holds a PhD and MA in hermeneutics and culture studies (Bar Ilan University) and a BA in Philosophy and Political Science (Tel Aviv University). Her practice is focused on curating, contextualizing, and producing new media and performance. Segal's work deals with social positions and communal models in contemporary art.
Segal has collaborated with international art institutions such as Palais de Tokyo (Paris); Performa NYC; BAM (Brooklyn, NY); the Museum of Contemporary Photography (Chicago); Tel Aviv Museum of Art; MoCo Contemporain (Montpellier); Castello di Rivoli (Turin); Kunstverein Nürnberg; Kunst-Werke Institute for Contemporary Art (Berlin); CCA (Tel Aviv); among others. She was the curator of the 2020 Aurora Biennial (Dallas, Texas). Segal is currently working with FRONT International 2022, Cleveland Triennial for Contemporary Art; she is part of the 12th Berlin Bienniel artistic team. Segal is a Visiting Scholar at NYU's Tisch School of the Arts' Department of Performance Studies and a faculty member at the Curatorial Studies department at SVA in NYC.
Gallery Talk: "In place of a missing place" – 3/14/22
Curator Noam Segal presented on the exhibition on March 14, 2022.