Pilar Albarracín:
Take a Knife and Open My Heart
Pilar Albarracín, Artist
Pia Ogea, Curator
June 17 – August 13, 2023
"My work delves into the most internationalized stereotypes of Spanish culture and its evolution over the last 30 years and focuses on (among other concepts) the violence of patriarchal culture on women and their struggle to escape from it."
—Pilar Albarracín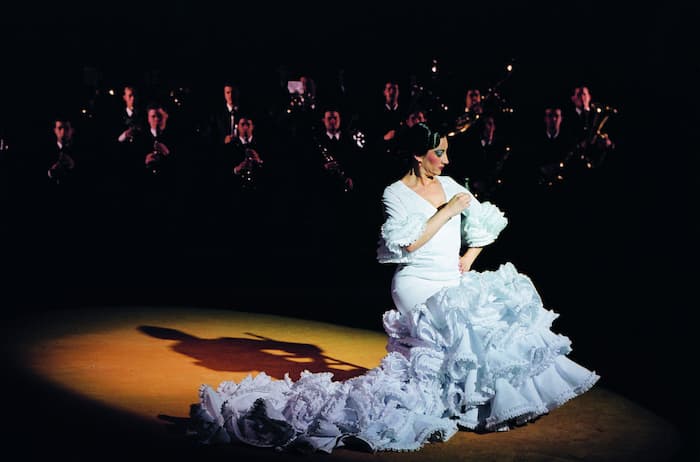 Pilar Albarracín, Lunares (Dots), 2004. Video 1:26.
Exhibition Overview
Pilar Albarracín (b. 1968, Seville, Spain) is one of the most prominent Spanish artists of her generation. Take a Knife and Open My Heart will be her first exhibition in a public art space in Washington, DC.
Albarracín's work is a condemnation of inequality, prejudice, and dualism that coexists with humor, color, and beauty — all within a parallel defense of the Spanish culture. Through the power of her videos and images, she aims to move the audience to learn more about Spanish identity and the flamenco universe and its cliches.
The exhibition presents her most emblematic videos and photos together with the fascinating installation Ceiling of Offerings (made with hanging flamenco dresses).
---
This exhibition is supported in part by a grant from Acción Cultural Española (AC/E), a state agency, and by the Cultural Office of the Embassy of Spain in Washington, DC.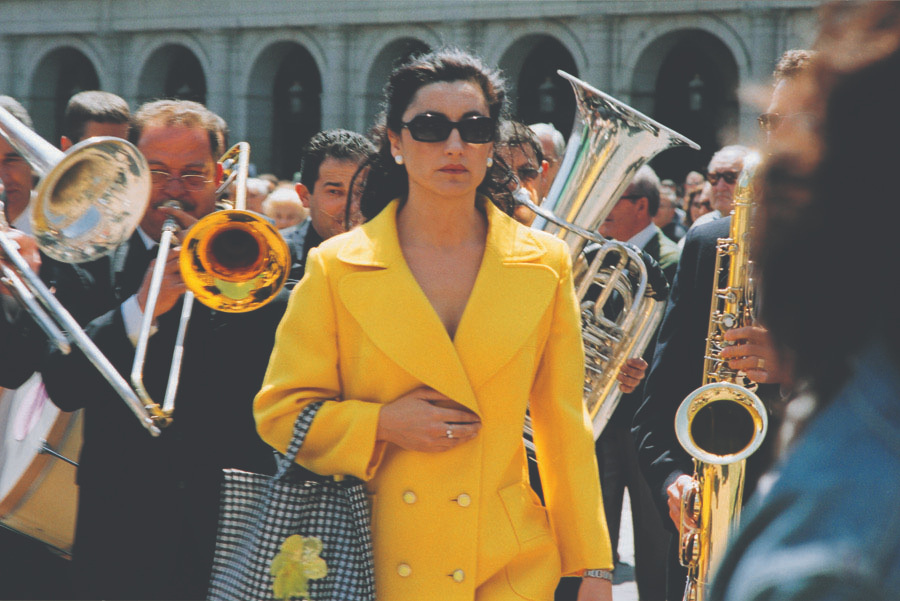 Pilar Albarracín, Viva España, 2004. Video, 3:30.
Pilar Albarracín, Techo de ofrendas (Ceiling of Offerings), 2004. Flamenco dresses, variable dimensions. Courtesy of the Mint Museum, Charlotte, NC.