Fall 2023 ExhibitionsSeptember 9–December 10, Wednesday–Sunday, 11:00–4:00
Please note the Museum will close for Thanksgiving, November 23–24.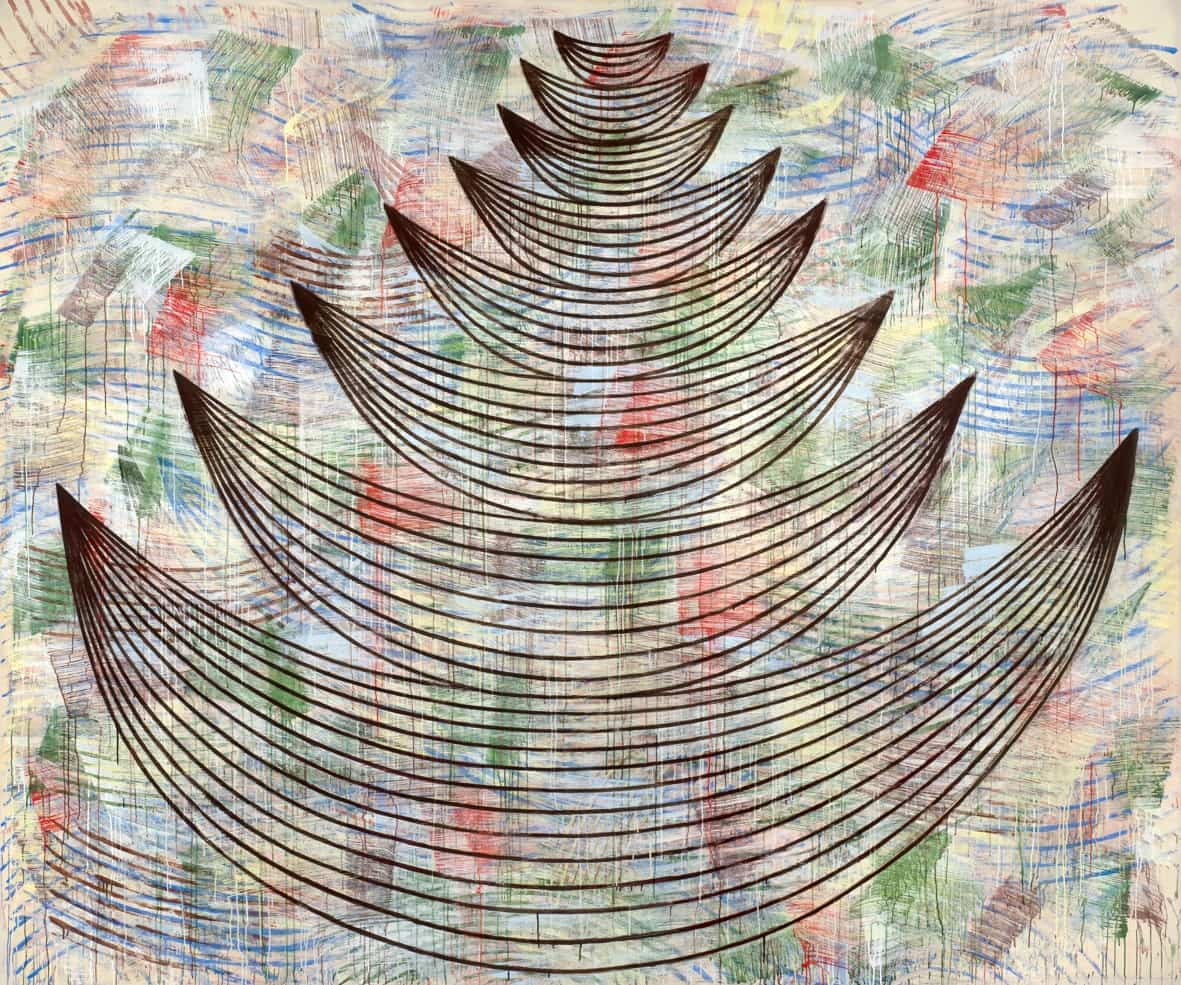 Cushner
Steven Cushner, Artist
See the works of Steven Cushner at a powerful moment in his career in one of the largest exhibitions of his work to date.
Cushner consists of 34 artworks by artist Steven Cushner, whose work is included in AU Museum's holdings at the university where Cushner served as an adjunct faculty member from 1995 through 2000.
The exhibition refers to and builds upon a solidly stylistic through-line from Steven Cushner's past work to present work. More importantly, through the conscious manipulation of an array of subtlety, color choices and scale, Cushner pulls new experiences from his established style of painting. This is not a retrospective of the artist's forty-plus year career; it's a selection of what is happening in his studio today.
The pieces range from small scale works on paper and wood cut prints to large scale paintings, all of which span the gallery's third floor. The exhibition presents a mature artist at a powerful moment in his career.
AU Museum partnered with HEMPHILL Artworks to develop this showing of Cushner's more recent works in one of the largest exhibitions of his work to date.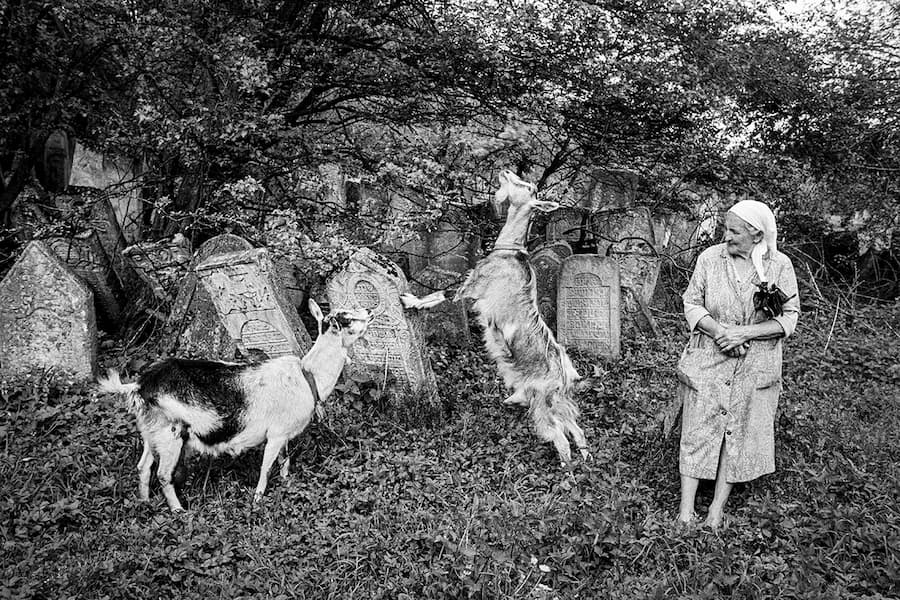 Lost Europe:
On the Edge of Memories
Karel Cudlin, Photographer
Jan Dobrovský, Photographer
Martin Wágner, Photographer
Milena Kalinovska, Curator
Take an intimate walk across rural Ukraine through the lens of three Czech photographers: Karel Cudlín, Jan Dobrovský, and Martin Wágner. This is the first exhibition of these black and white photographs in the United States. The current situation of Putin's invasion of Ukraine is, of course, central to the show.
All three photographers spent their adulthood in the devastated societal, political, and economic scene of Eastern European countries under Soviet-led communism and witnessed their rehabilitation after democratization first of Eastern Europe in 1989, and then of the Soviet Union in 1991.
The exhibition features over 75 photographs documenting the day-to-day life of Ukrainians from 1991 to 2018. Through these photographs, you'll step into a country with a dramatic history… a place reminiscent of the poetics of a life that is disappearing forever.
Rachel Rotenberg
Rachel Rotenberg, Artist
Jane Livingston, Curator 
September 9 – December 10, 2023
This sculptural exhibition bring a remarkable and original body of largely unknown work to the DMV for the first time ever. Using cedar planks and other materials, Rotenberg has managed to build works on a heroic scale without sacrificing intimacy, and to craft small sculptures that attain a kind of conceptual monumentality. 
Rachel Rotenberg spent much of her life in Baltimore while raising five children and partnering with her husband in a small business to support the family. She has lived and worked in Israel since 2015. An artist for over 40 years, she has managed to develop consistently as an inventor of new forms through scattered periods of intense instruction and the encouragement of small grants. Within a relatively conventional set of materials and methods, Rotenberg has created a deeply original body of work whose language is both eccentric and universal.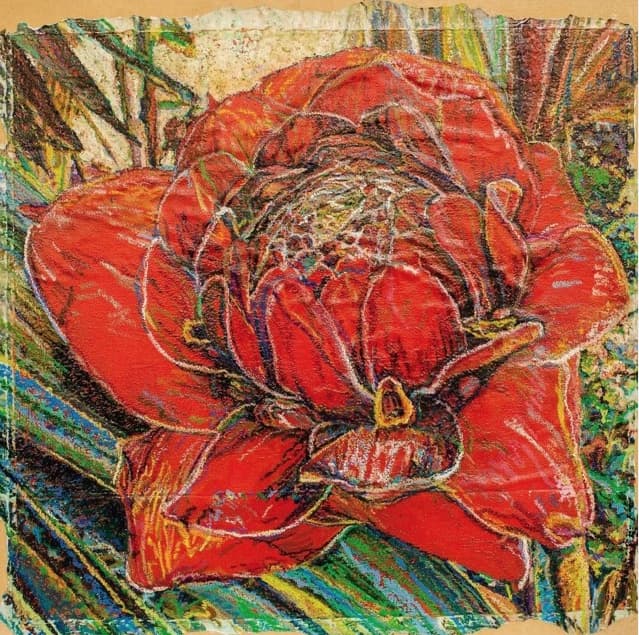 Franklin White:
An American in Venezuela
Franklin White, Artist
Dr. Chantelle E. Bernard, Curator
September 9 – December 10, 2023
Franklin White is an American born native of Richmond, Virginia, who found himself captivated, re-charged, inspired, and curious about the beauty, culture, and simplicity of Merida, Venezuela.
Viewing this exhibition takes you on a journey of an inner-city guy who falls in love with the natural beauty and lifestyle of a little municipality in western, Venezuela officially known as Santiago de Los Caballeros de Merida. 
The works represent nearly two decades of appreciation for the way nature effortlessly provides Merida with such beautiful flowers, foliage, landscapes, and insects in unpredictable places. 
Lillian Klein Abensohn
Song of Songs:
Fruitful Relationships
Lillian Klein Abensohn, Artist
September 9 – October 15, 2023
Lillian Klein Abensohn asks "What's really important?" These playful still lifes offer a tongue-in-cheek take on fundamental and complex human relationships.
Initially, the artist considered reproduction as the most important aspect of life, and she explored this idea in various compositions of fruits and vegetables as allegories. Gradually, however, she realized that the compositions were of relationships, juxtapositions of the subject matter which revealed more than just sexual attraction. 
Using the traditional techniques of the Dutch masters, Klein Abensohn tackles societal, familial, and interpersonal dynamics--from suggestive, generative allusions of sumptuous produce to pears that inhabit female archetypes. The most essential relationships, be they sexual, personal, familial, or racial are alluded to in her myriad of forms—coyly, directly, ironically.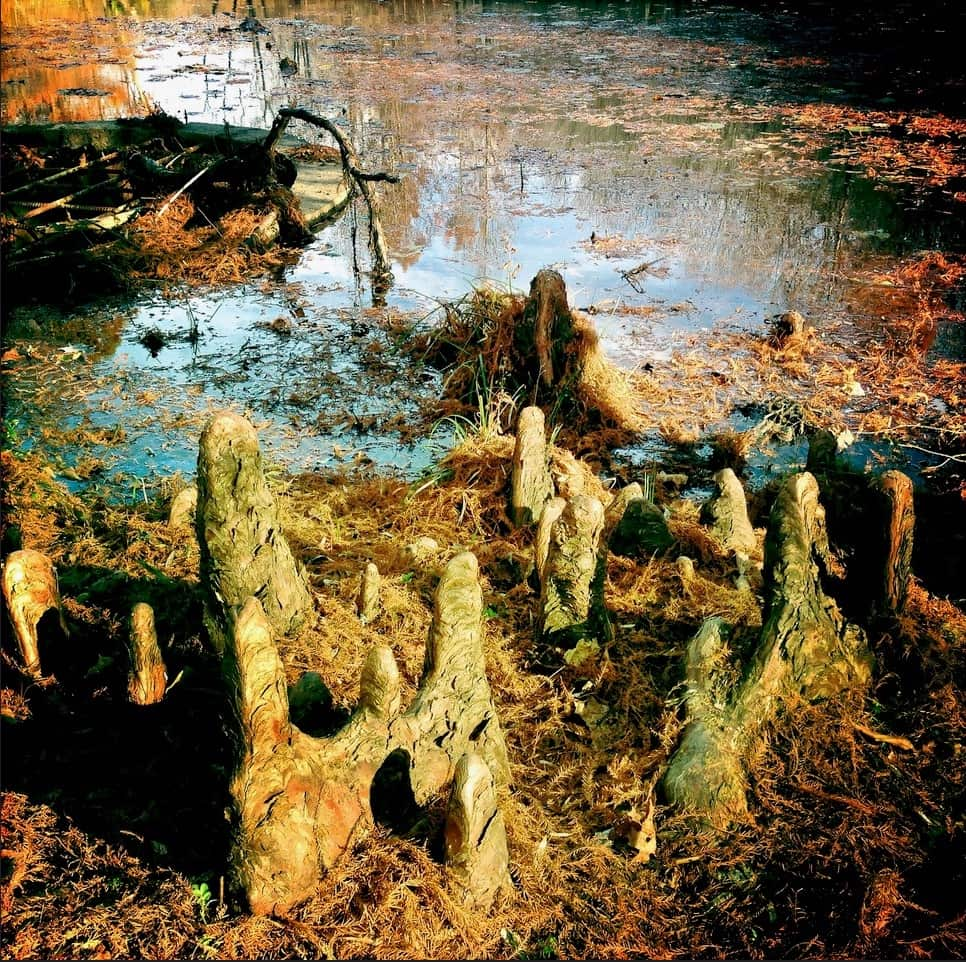 Nature's Tapestry
Bernis von zur Muehlen, Artist
Ori Z. Soltes, Curator
September 9 – December 10, 2023
Bernis von zur Muehlen's photography engages the realm of the spiritual and the everyday, creating by re-visioning reality again and again. See how she forms a "tapestry of nature" with this evocative series of images.
Bald cypress knees, inhabiting the regions between land and water, create a sense of mystery and magic in landscapes that are miniature in scale but often startlingly cosmic in their effect on the observer.
Trees from the artist's home, viewed again and again in different lights, show the inevitable progress of the seasons, an intimation of mortality and rebirth.  
Images such as a child looking out across the water suggest nature's promise, while the shadow in the foreground intimates mortality – a future seen as

"through a glass darkly."

Koi fish, symbolizing courage, patience, and transformation, seem to dance in some imagined cloud-scattered sky.