Department Spotlight
Scientific Research and Discovery Flourishing in AU's Biology Department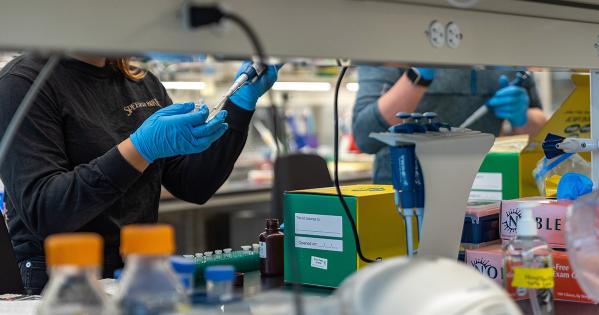 It's been a year since the Hall of Science opened its doors, and research is booming across the sciences. The work being done in the Department of Biology is addressing critically important issues facing our world, from disease to the environment.
Read ahead to learn about breakthroughs on obesity and cancer, grants to study contaminants in our water, research on how some species may be evolving to survive climate change, and more.
Breakthroughs on Obesity and Cancer
Associate Professor and Department Chair Katie DeCicco-Skinner is studying underlying mechanisms by which obesity contributes to cancer progression. Using a multiple myeloma cancer model, she is studying how fat cells in the tumor microenvironment support cancer cell growth, progression and drug responses. She has recently identified different avenues by which fat from obese individuals can turn on Multiple myeloma drug resistance, making the cancer cells unable to respond well to a variety of chemotherapeutic drugs.
Studying Endocrine Disrupting Compounds in our Water
Professor of Biology Vikki Connaughton received a National Institutes of Health (NIH) grant to study endocrine disrupting compounds (EDCs), which are contaminants found in water systems. She is studying estrogenic compounds, the most prevalent EDCs. Estrogenic compounds are known to have potent effects on reproductive physiology and neural development. Connaughton is studying whether these compounds also have an effect on the adult visual system.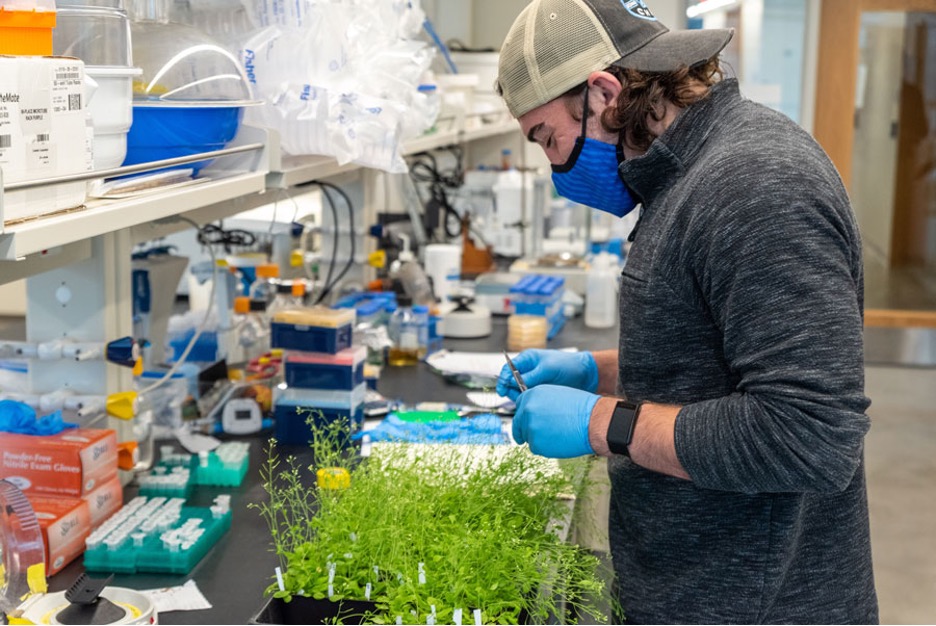 NYU-NIH Collaboration to Research DNA
Associate Professor of Biology Naden Krogan has a collaborative National Science Foundation (NSF) grant with principal investigators at Rutgers University and New York University to study how genome variability affects how proteins known as transcription factors bind DNA. Studying these mechanisms can help us understand regulation that occurs in cells, which can contribute to anything from improving traits in crop plants to better understanding a wide range of human diseases. 
Investigating Warming Waters and How Organisms Can Adapt
Associate Professor of Biology Dan Fong is studying whether groundwater organisms may have the capacity to evolve and adapt to warming waters due to climate change. This work is particularly relevant right now because of the growing awareness of climate change and the rapid loss of biodiversity, and thus the urgent need to protect subterranean species. Many groundwater species are indicators of environmental quality, and most are under threat from pollution and especially from habitat loss. Knowledge of how such species may evolve and adapt to warming waters will be critical in informing current and future conservation efforts.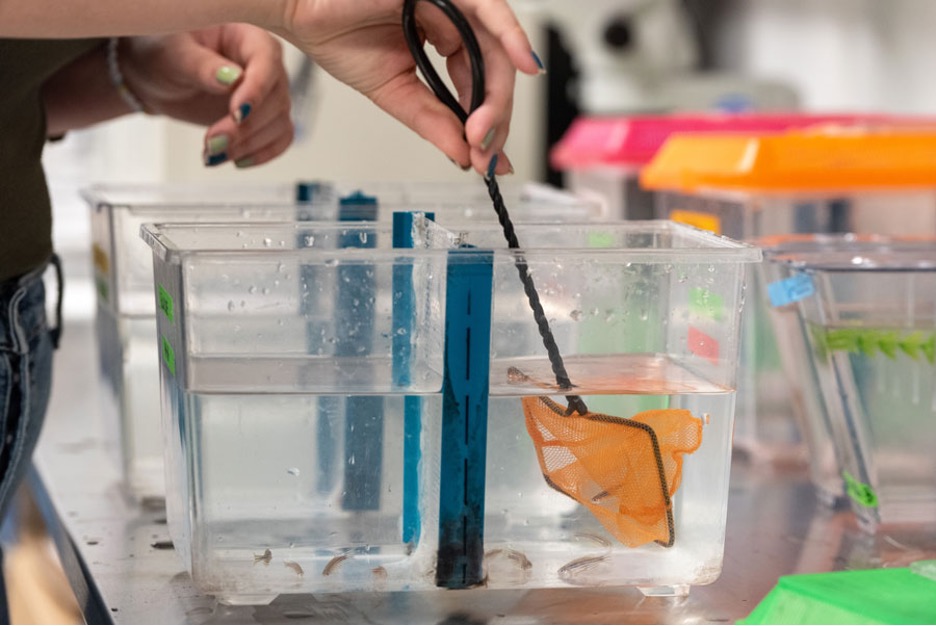 Saving the Honey Bee, Saving Agriculture
Associate Professor of Biology Dave Carlini is using metagenomic approaches to study colony collapse disorder in honey bees. The honey bee is one of the most important species in domestic agriculture: one-third of the food eaten in our country is derived from honey bee pollinated crops. In addition to agricultural crops, a large number of ecologically important plant species are pollinated by honey bees. Colony collapse disorder is a serious threat to agriculture and ecosystem function, so understanding why colonies collapse at a genomic level could help develop approaches to reduce its prevalence.