Clinical Psychology Lab
4400 Massachusetts Avenue NW
Washington
,
DC
20016
United States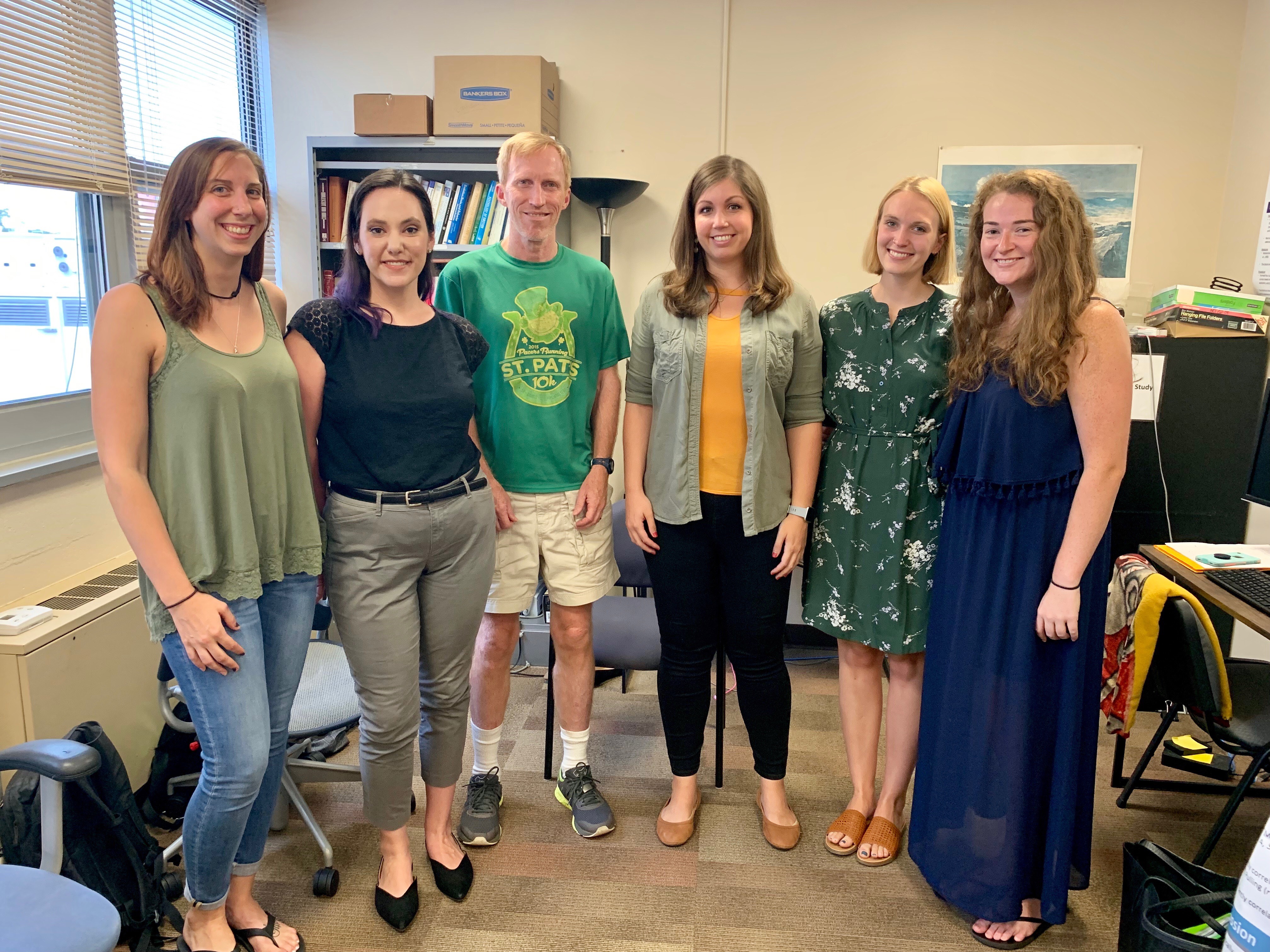 The Clinical Psychology Research Lab directed by Dave Haaga focuses currently on two main areas of investigation:
1. Cigarette Smoking and Smoking Cessation
Currently, we are working on the problem of how to motivate smokers to attempt to quit, making use of John Riskind's "looming vulnerability" model. Our first pilot study in this area showed that using guided imagery designed to convey a sense of negative health consequences of smoking are coming closer in space and time (i.e., "looming") significantly lowered smoking rate in the following month. There was also an encouraging trend toward increase quit attempts and use of smoking cessation treatment.
Now, our current research project aims to examine whether looming perceptions of smoking-related health risks mediate the relationship between a series of guided looming imagery tasks and the likelihood of a smoking cessation attempt at one-month follow up.
Selected publications:
McDonald, D., O'Brien, J., Farr, E., & Haaga, D. A. F. (2010). Pilot study of inducing smoking cessation attempts by activating a sense of looming vulnerability. Addictive Behaviors, 35, 599-605
Kapson, H.S., & Haaga, D.A.F. (2010). Depression vulnerability moderates the effects of cognitive behavior therapy in a randomized controlled trail for smoking cessation. Behavior Therapy, 41, 447-460.
Haaga, D. A. F., Thorndike, F. P., Friedman-Wheeler, D. G., Pearlman, M. Y., & Wernicke, R. A. (2004). Cognitive coping skills and depression vulnerability among cigarette smokers. Addictive Behaviors, 29, 1109-1122.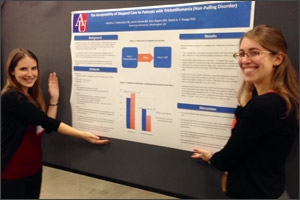 2. Treatment of Trichotillomania
Over the years a number of patients have been treated for trichotillomania (TTM) (compulsive hair-pulling) in our training clinic and reported having had considerable trouble finding treatment providers with expertise in TTM. We developed a stepped-care model to try to improve access to TTM and conducted a study of this approach with support from the National Institute of Mental Health.
Another project on treating trichotillomania, supported by the Trichotillomania Learning Center, Inc. (TLC), was a treatment development study of the Comprehensive Behavioral (COMB) model of treatment developed by Charles Mansueto, PhD and his colleagues. We are conducting this research in collaboration with the Behavior Therapy Center (BTC) of Greater Washington, of which Dr. Mansueto is the Director.
http://www.behaviortherapycenter.com/BehaviorTherapyCenter/Welcome.html
Selected publications:
Graduates
More than 30 American University graduate students have worked in this lab with Dave Haaga as their primary research advisor. See our former doctoral and master's students at our Graduates page.
Current Students
Six graduate students are currently active in our lab. See more about our students and their work.