We are happy to introduce the advisory board members for the Center for Postsecondary Readiness and Success. They are well respected scholars, practitioners, and leaders who advocate and promote strategies to increase equitable postsecondary preparation, access, and completion.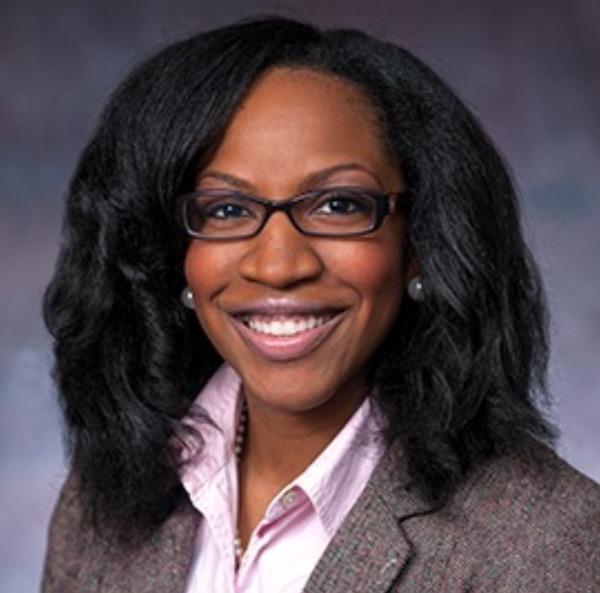 Meredith Anderson
Senior Research Associate, K-12 Advocacy Department and Frederick D. Patterson Research Institute, United Negro College Fund (UNCF)
Meredith is a Senior Research Associate in the K-12 Advocacy Department and Frederick D. Patterson Research Institute at UNCF where she leads and designs empirical research related to K-12 education reform for African American students. Dr. Anderson is also an Adjunct Professor in the Department of Public Administration and Policy at American University where she teaches courses on race and public policy. Her publications have focused on race, educational inequities, African American community voice in education, and the influence of representation on tracking outcomes for African American male students. Dr. Anderson was also a Program Evaluator for Baltimore City Public School and she also contributed to the Maryland Longitudinal Data System development at the Maryland State Department of Education. Additionally, Dr. Anderson was a postdoctoral fellow in the School of Public Affairs at American University. She has also taught in the Department of African American Studies at Georgetown University. Prior to her work in Washington D.C., Meredith was a Research Associate for the Project for Equity, Representation and Governance (PERG) at Texas A&M University. Meredith is also on the board for the Wayfinder Foundation. Meredith earned both her B.A. and doctorate in Political Science from Texas A&M University.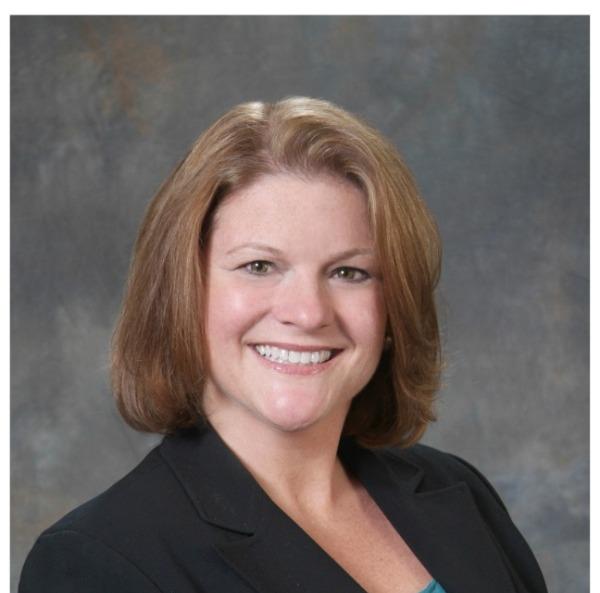 Jill Cook
Assistant Director, American School Counselor Association (ASCA)
Jill Cook is assistant director of the American School Counselor Association (ASCA), where she helped develop and continues to oversee the National School Counselor of the Year and Recognized ASCA Model Programs. Jill also serves as a liaison to numerous K-12, nonprofit and for-profit organizations that work on issues related to the well-being of our nation's students.
Jill has been the chairperson of the National Consortium for Child and Adolescent Mental Health Services and is a member of The College Board's Member Engagement Advisory Committee; the National Working Group on Foster Care and Education; the Evidence Based School Counseling Conference; the Coalition to Support Grieving Students, the Stem Equity Pipeline through the National Alliance for Partnerships in Equity and the National Coalition of Personnel Services in Special Education and Related Services. She also represents ASCA in the Council of National School Counseling and College Access Organizations.
She was a member of the Standards Revision task force that assisted in the revision of Learning Forward's Standards for Professional Learning and currently works with the US Army and the National Association of Secondary School Principals on the Leadership and Professional Development Symposium for principals and school counselors. In 2014, the American Foundation for Suicide Prevention presented her with the Allies in Action Partner Award for her work on the development of a model school district policy.
Jill received her bachelor's and master's degrees from the University of North Carolina at Chapel Hill and has done postgraduate work at UNC-Greensboro and Appalachian State University and was a music teacher, middle school counselor and assistant principal before joining ASCA.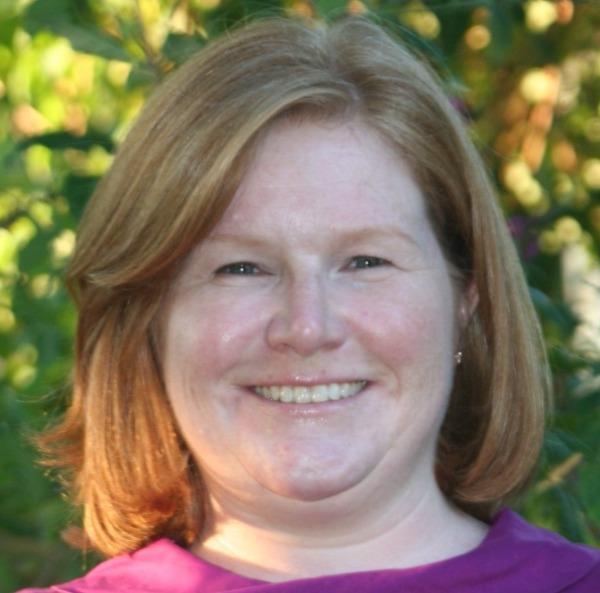 Kim Cook
Executive Director National College Access Network (NCAN)
Kim Cook has served as Executive Director of the National College Access Network (NCAN) since 2008. She has worked in the higher education and college access field for her entire professional career, including experience in undergraduate admissions and financial aid, administration of a last-dollar scholarship program, and a succession of responsibilities at NCAN. She serves on the College Board's Counselor Community Advisory Group and the editorial board of the Journal of College Access. She is often consulted to speak on federal policy issues and building college access networks and community-based college access programs. In 2016, she was recognized as a White House Champion of Change for College Opportunity. Prior to joining NCAN in 1999, she was a Senior Program Associate at Plan for Social Excellence, Inc., a foundation supporting innovative projects in education, and served as its Grants Manager and Scholars Program Manager. Previously, she was as a college admission counselor at Pace University in New York. She holds a Masters in Public Administration from Pace University and a Bachelors degree in Communications, Law, Economics and Government from The American University (Washington, DC). She has completed continuing professional development through courses in Georgetown University's Certificate in Non-Profit Management and Harvard University's Strategic Perspectives in Nonprofit Management institute.
Stephen DeWitt
Deputy Executive Director, Association for Career and Technical Education (ACTE)
Stephen DeWitt is the Deputy Executive Director for the Association for Career and Technical Education (ACTE). His role includes developing strategic partnerships to advance the association's mission, and oversight of policy development, advocacy, media relations and research activities. A primary focus of his work at ACTE has been promoting career and technical education's value related to school improvement and student career readiness. He has 20+ years in the public policy arena.
Prior to joining ACTE, Mr. DeWitt directed government and public relations for the National Association of Secondary School Principals. His role included a strong focus on secondary school improvement and leadership development activities. Previous work also includes employment with the State of Florida's Governor's office and Florida Department of Education, and APCO Worldwide, a Washington DC-based public affairs and global communication firm. Mr. DeWitt holds a Bachelor of Science degree from Florida Southern College.
Founded in 1926, ACTE is the largest national education association dedicated to the advancement of education that prepares youth and adults for successful careers. The strength of ACTE is reflected in its diverse membership composed of career and technical educators, administrators, researchers, guidance counselors and others involved in planning and conducting career and technical education programs at the secondary, postsecondary and adult levels.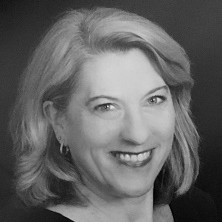 Celeste Hall
Board Trustee for School Counselors and Career Specialists
The National Career Development Association
Career Coach Training Specialist
The Virginia Community College System
Celeste represents the K-12 constituency of career development specialists and school counselors who are members of NCDA. Prior to service on the Board, she worked with the Facilitating Career Development Advisory Council which is responsible for the development and oversight of the Facilitating Career Development Training program. While working as a school career counselor in the Hanover County Public School System in Virginia, she was part of a team who developed a comprehensive career counseling program at the high school level. She taught the Career Development course as an adjunct professor in the School Counseling Program at Virginia Commonwealth University and earned National Board Teacher Certification in the K-12 School Counseling area. She was the Virginia School Counselor's Association Secondary Counselor of the Year in 2001.
She is a Facilitating Career Development Instructor and currently leads a career coach certification program in the Virginia Community College System, which is based on the NCDA FCD Curriculum, and provides opportunity for career coaches and academic advisors in the Community College System to earn a nationally recognized credential related to career development. She holds a bachelor's degree in History from the College of William and Mary, Virginia teacher licensure in Social Studies, Psychology and School Counseling and a Master's degree in School Counseling from Virginia Commonwealth University.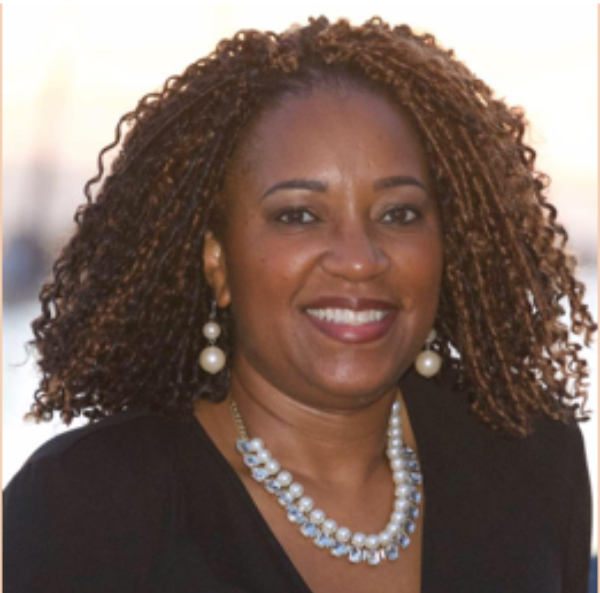 Lorraine Hastings
Vice President, College Board
Lorraine Hastings is the Vice President, Counselor Community Engagement at the College Board. In In this role she manages large scale, high impact efforts that engage, support, and mobilize school counselors. Working with counselors and counseling organizations across the country, Lorraine and her team ensures that the College Board meets the needs of counselors and the students they serve. 
Lorraine has held a number of senior roles at the College Board including Vice President Membership Mobilization, Vice President K-12 Services and Vice President Strategy, Training and Operations. 
Before joining the College Board, Lorraine served as a teacher, counselor, and head counselor in a metro Atlanta school district. 
Lorraine earned her bachelor's and master's degree from The University of Georgia. She is a member of Delta Sigma Theta Sorority, Inc.  Lorraine and her family reside in Dacula, GA.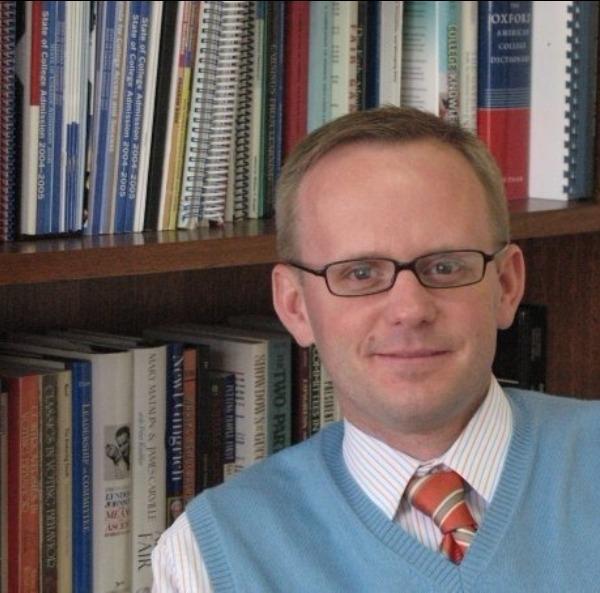 David Hawkins
Executive Director for Educational Content and Policy, National Association of College Admissions Counseling (NACAC)
David Hawkins is the Executive Director for Educational Content and Policy for the National Association for College Admission Counseling (NACAC), based in Arlington, VA. The National Association for College Admission Counseling is a non-profit membership association that represents more than 15,000 high school counselors and college admission officers throughout the U.S. and around the world. NACAC is devoted to making the transition between high school and postsecondary education equitable, transparent, and fair. Mr. Hawkins holds a BA and MA in Government from the College of William & Mary.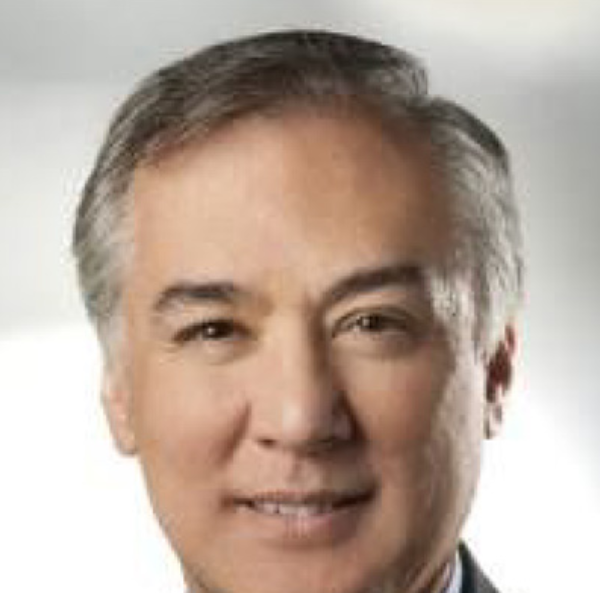 Jim Larimore
Chief Officer, ACT Center for Equity in Learning
Jim Larimore is Chief Officer for the Center for Equity in Learning at ACT, where he leads ACT's strategy to engage students, families, educators and communities to promote equity in learning and success. Jim's team develops programs, research and partnerships to improve college and career readiness for all students.Jim's career in higher education focused on college access and student success. He served as deputy director for student success at the Gates Foundation, and as a student affairs leader at campuses including Stanford, Dartmouth, Swarthmore and NYU Abu Dhabi.Jim served on the Advisory Council for the Gates Millennium Scholars Program, and now serves on the Aspen Forum for Community Solutions Advisory Council and the International Student Affairs Advisory Board for the Universidad de Monterrey in Monterrey, Mexico.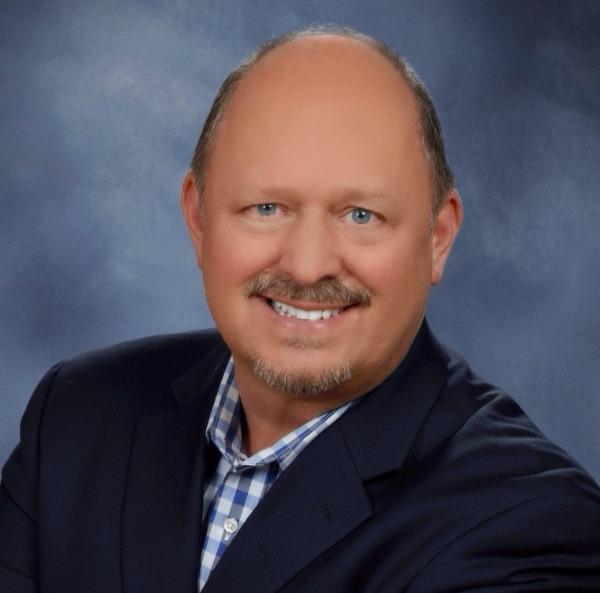 Nathan Monell
CAE, Executive Director National PTA
Nathan Monell is the executive director for the National Parent Teacher Association (PTA), America's oldest and largest volunteer child advocacy association. PTA's 22,000 local units and nearly 4M members flourish across all the US. A majority of PTAs are in Title I schools with the majority of students served by local PTAs students of color.
At PTA, Nathan advances family engagement and public policy addressing the educational success of our nation's children. This continues a lifelong commitment to elevate the voice of consumers as partners in the design, delivery and evaluation of services. He has provided strategic leadership to youth and family advocacy and service organizations in the areas of foster care, mental health, educational/employment and HIV/substance abuse prevention and care.
Nathan is an ASAE Certified Association Executive. He earned Georgetown University's Certificate in Nonprofit Management, an MA in Communication Studies (Organizational Communication/Behavior) from the University of Michigan, and a Bachelor of Arts in Speech from Cornerstone University. Nathan is a member of the TV Parental Guidelines Monitoring Board and is the Secretary/Treasurer of Learning First Alliance.
Nathan and his husband, Robert Pignato are proud dads of two adopted teenagers, Kira and Gonzalo.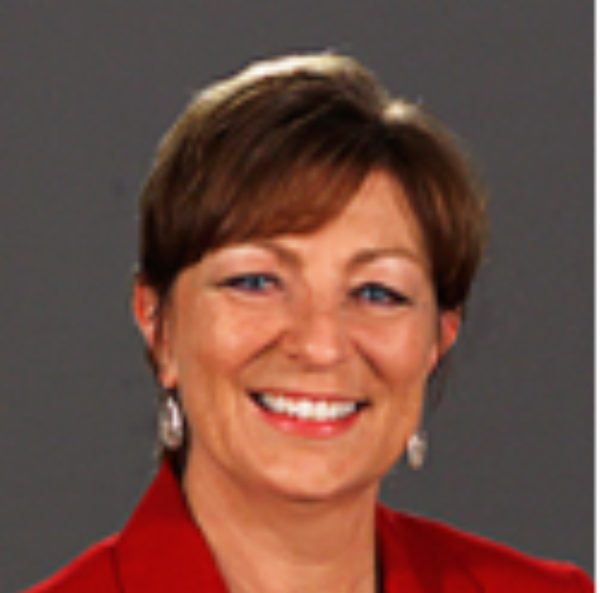 Michelle Mullen
Executive Vice President, AVID Center (Advancement Via Individual Determination)
As Executive Vice President at AVID Center (Advancement Via Individual Determination), a global education non-profit, Michelle oversees all of the programs, products, and services that support educators, students, and families, K-higher education. Michelle's teams deliver hallmark professional learning and leadership development for teachers/faculty, administrators, counselors/advisors; digital and print resources for educators; and K-12, higher education, STEM, and long-term English Language Learner programs for students. The goal: Ensure all educators have the instructional practices, mindset, and cultural competence to give students equitable opportunity and skills to journey the most rigorous paths to college, career, and life. 
Prior to joining AVID Center, Michelle taught high school for 12 years and then was Adjunct Professor and Co-Director of the Single Subject Credential Program in the College of Education at CSU San Marcos (CA.) over 10 years. She helped conceptualize and develop a forward-thinking teacher preparation program that includes partnerships with local high schools, a focus on action research, an interdisciplinary approach to curriculum design, blended learning, and a pipeline for professionals to make a career change into education.
Michelle has authored and published a variety of articles, books, and web-based resources in the areas of literacy in mathematics, strategic writing, critical reading, English language learners, authentic assessment, and culturally relevant pedagogy.
Michelle holds a MEd in Curriculum and Instruction and a BA in English from the University of San Diego.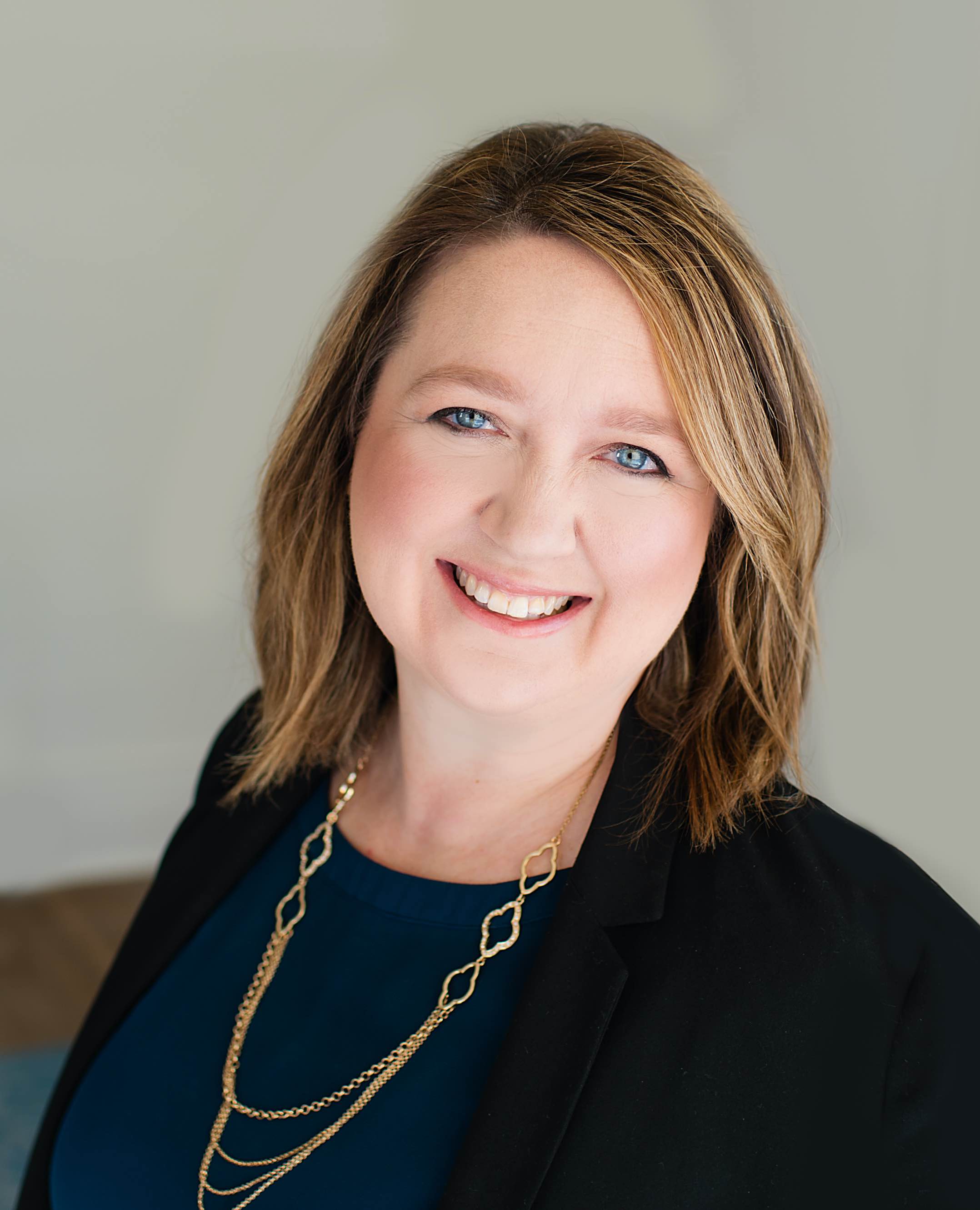 KIMBERLY OPPELT
Director of Education at MajorClarity
As the Director of Education at MajorClarity, Kim Oppelt works to ensure that all students are engaged in reaching their postsecondary goals regardless of their pathway. Working with schools and districts across the country, Dr. Oppelt is committed to workforce readiness throughout the student lifecycle and helping districts find new, creative, and effective ways to involve each student in their own pathway creation.

Prior to MajorClarity, Dr. Oppelt spent 12 years at Hobsons where she lead research and education initiatives, including authoring the College, Career, and Life Readiness Framework. A licensed school counselor, Dr. Oppelt has worked as a college counselor at the Academy of Holy Angels in Richfield, MN, and a school counselor in Minneapolis Public Schools. She also is the founder and director of the Mr. Pete Foundation, a non-profit designed to provide teachers with funding to implement innovative instructional tools in their classroom.

Dr. Oppelt obtained a doctorate in education from St. Mary's University of Minnesota, a master of arts degree in school counseling from the University of Wisconsin-Stout, and a bachelor of applied science from the University of Minnesota Duluth.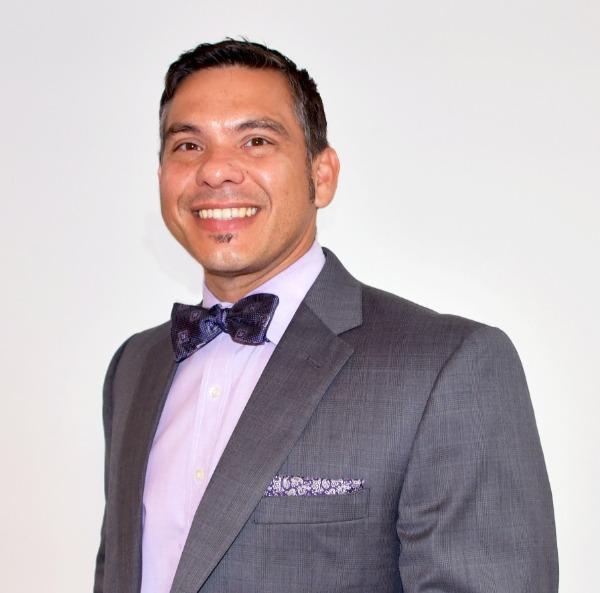 Wil Del Pilar
Vice President for Higher Education Policy, Practice, and Research, The Education Trust
Wil Del Pilar, Ph.D., serves as Ed Trust's vice president of higher education policy and practice. In this role, Wil spearheads Ed Trust's mission to highlight inequities and outline solutions in order to improve access, success, affordability, and completion in higher education for low-income students and students of color.
Prior to joining Ed Trust, Wil served in Pennsylvania Governor Tom Wolf's administration as deputy secretary of postsecondary and higher education, where he developed and implemented the state's strategic vision for higher education. Before joining Governor Wolf's team, Wil had experience in the Pennsylvania Department of Education, working as an executive assistant in the state's higher education office. In this role, he managed an array of services for the state, including the College Access Challenge Grant and the Pennsylvania Information Management System.
Aside from working for Pennsylvania's Department of Education in higher education policy roles, Wil has held senior development positions, as the director of development at Pennsylvania State University and at the University of Florida's Machen Florida Opportunity Scholars Program. In both positions, he fought to secure funding to support access and success initiatives for historically underrepresented students.
In addition to his policy and development experience, Wil has a wealth of institutional experience, working in admissions at Chapman University in Orange, California, and the University of California Santa Cruz, as a financial aid counselor at Loyola Marymount University in Los Angeles, and as a research assistant at Penn State.
Wil holds a doctorate in higher education/higher education administration from The Pennsylvania State University, a master's degree from California State University-Dominguez Hills, and a bachelor's degree from Chapman University.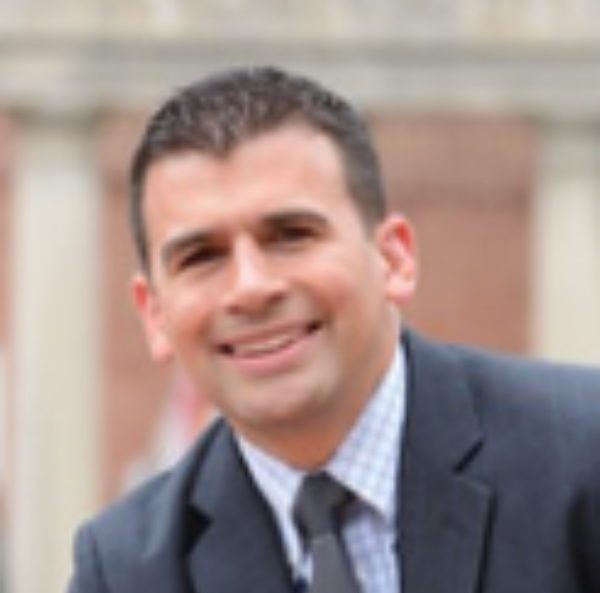 Rudy Ruiz
Partner, FourPoint Education Partners
Rudy Ruiz works with communities around the country to help build and strengthen their systems for college, career, and life readiness. FourPoint Education Partners helps education leaders from the PreK-12, government, nonprofit, and philanthropic communities build capacity to more effectively support students.
Rudy has a steadfast commitment to improving middle and high schools and first-hand experience creating, coordinating, and supporting students along multiple college and career pathways, including career and technical education, gifted and talented education, community-based college access centers, service learning, GEAR UP, and student internship programs.
Beginning his career as an award-winning math and computer science teacher in Milwaukee Public Schools, Rudy went on to lead the district's college and career readiness department. He was later recruited to a similar role in Baltimore City Public Schools, where he helped to increase the number of students going to college.
Most recently, Rudy has served as the Chief Education Officer of the Maryland Business Roundtable for Education where he was responsible for planning and directing external partnership activities for 19 Maryland school districts as well as local, state, and federal partners and foundations and associations. With the National College Access Network, he has also served as an advisor to school district leaders as part of the Bill & Melinda Gates Foundation-funded 'To and Through' college access grant program.
A Stanford University graduate, Rudy is currently working toward an EdD in entrepreneurial leadership at Johns Hopkins University School of Education.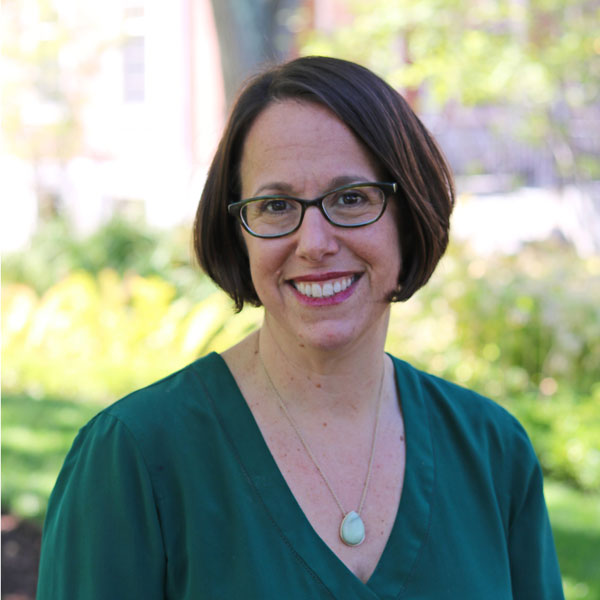 Mandy Savitz-Romer
Senior Lecturer in Education, Harvard Graduate School of Education (HGSE)
Dr. Mandy Savitz-Romer is a senior lecturer in education at the Harvard Graduate School of Education (HGSE). Her work examines how school and non-profit organizations structure postsecondary supports that address developmental skills and readiness. She writes and speaks extensively on college and career readiness and school-based counseling, specifically as it relates to students of color and first-generation college students. As a former urban school counselor, Dr. Savitz-Romer is particularly interested in how schools structure counseling support systems and college planning to provide universal programming. Before joining the Harvard Graduate School of Education, Dr. Savitz-Romer was the associate director of the Boston Higher Education Partnership, where she led research, policy and programmatic initiatives focused on promoting college access, readiness and support for Boston Public School students. Dr. Savitz-Romer has also directed several college access and readiness programs and managed a statewide GEAR UP grant. She previously taught courses in school counseling and postsecondary planning at Boston University. Dr. Savitz-Romer is the director of HGSE's master's program in Prevention Science and Practice and Certificate of Advanced Study in Counseling programs, which train future school counselors, school social workers and youth development staff. She is the co-author of "Ready, Willing, and Able: A Developmental Approach to College Access and Success" (2014) and "Technology and Engagement: Making Technology Work for First-Generation College Students" (2017). Dr. Savitz-Romer holds a PhD from Boston College.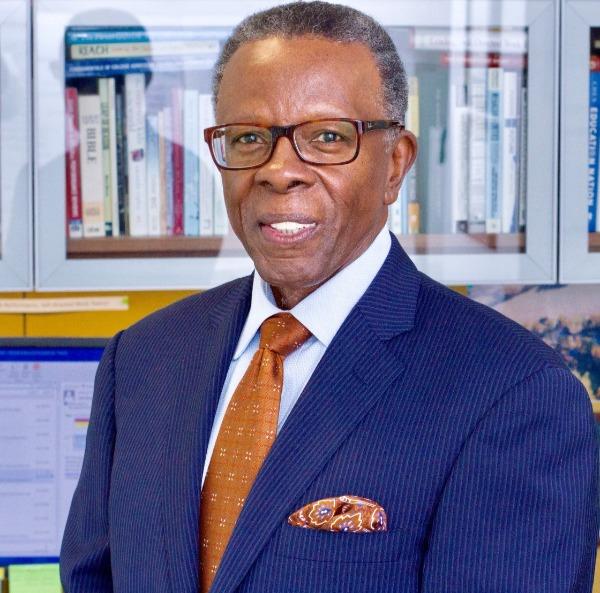 Herbert Tillery
Executive Director, College Success Foundation - DC
Herbert R. Tillery is the Executive Director of the College Success Foundation - District of Columbia, a non-profit that annually provides approximately 1,500 low-income, underserved students, the academic, social, emotional, and financial supports they need to graduate from high school on-time, complete college and thrive in life. The Foundation provides a consistent and long-term presence in student's lives, beginning in middle school and continuing through college graduation. Additionally, he co-chairs the city-wide Raise DC Partnership. 
Herb served his country with distinction for over 26 years and retired with the rank of Colonel, U.S. Army. He has held various senior executive leadership positions, most notable, Deputy Mayor for Operations, Government of the District of Columbia; Chief of Staff, District of Columbia Public Schools; Chief of Staff, Office of the Deputy Assistant Secretary of Defense for Personnel Support, Families and Education; and an Inspector General for the Army.
A 2017 winner of the Center for Nonprofit Advancement Gelman Rosenberg and Freedman, Excellence in Chief Executive Leadership (EXCEL) Award, Mr. Tillery's community service includes membership on the Board of Directors, National College Access Network; the Board of Directors, Greater Washington Urban League; the Board of Directors, Washington DC Police Foundation; the Board of Advisors, The George Washington University School of Public Policy & Public Administration; member, Leadership Greater Washington and, an inductee to the North Carolina A&T State University ROTC Hall of Fame. He is also a Life Member of the ROCKS, Inc. and Kappa Alpha Psi Fraternity, Inc.
Born in North Carolina and raised in Washington, D.C., Mr. Tillery graduated from Theodore Roosevelt High School. He received his bachelor's degree in sociology from North Carolina A&T State University and was commissioned as a Second Lieutenant in the U.S. Army in 1970. While on active duty, he earned a Master's of Public Administration degree from Jacksonville State University.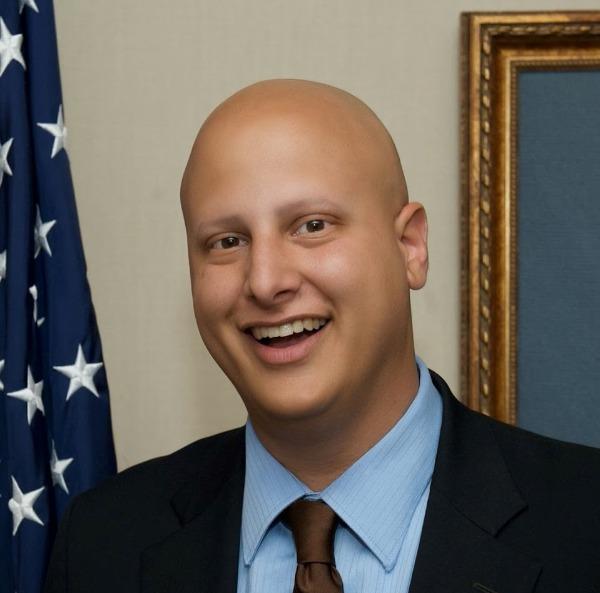 Eric Waldo
Executive Director, Reach Higher & EVP for Education, Civic Nation
As Executive Director of Michelle Obama's Reach Higher initiative, Waldo is working to inspire every student in the U.S. to take charge of their future by completing their post-secondary education, whether at a professional training program, a community college, or a 2-year or 4-year college or university. His role cuts across policy, advocacy, and community engagement to further the goal that the U.S. once again leads the world in terms of college graduates. After leaving the White House, Waldo has moved over to the non-profit, Civic Nation, where he continues to lead Mrs. Obama's college access and completion initiative as the Executive Director of Reach Higher and the Executive Vice President for Education. Prior to joining the First Lady's staff, Eric served as Deputy Chief of Staff at the U.S Department of Education for Secretary Arne Duncan.  He earned a J.D. from the University of Chicago Law School, an M.Ed. from Harvard University, and an A.B. from Brown University.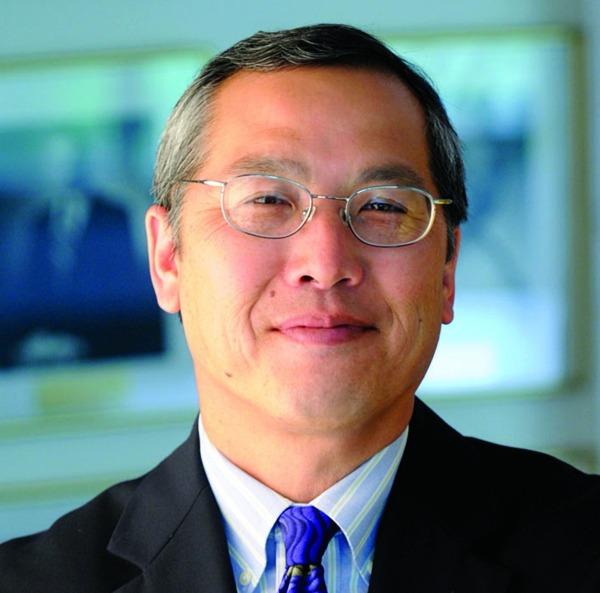 Richard Yep
Chief Executive Officer, American Counseling Association (ACA)
Richard Yep, CAE, FASAE is the Chief Executive Officer of the American Counseling Association, the largest membership organization of professional counselors in the world. ACA sets the standards and ethics for the counseling profession and they produce ten scholarly journals, a monthly magazine, webinars, and books. He currently oversees a staff of 63 and a $14 million budget. ACA has more than 53,000 members. Rich has worked for ACA for almost 30 years, the past 18 as the Association's CEO. His previous roles at ACA involved public policy, marketing, and corporate planning. He is also the President of the American Counseling Association Foundation.
Rich has presented on various issues impacting NGOs and other not-for-profit organizations relative to public policy, leadership development, ethics, membership retention, and product development.
Rich is his organization's representative with the United Nations Non-Governmental Organizations. He currently serves on the Executive Committee of the NGO/DPI. 
Rich's professional affiliations include the American Society of Association Executives (ASAE). He has been a member of the ASAE Marketing Council, is a past Chair of ASAE's Committee on Diversity and Inclusion, and completed a term on the ASAE Board of Directors in 2013. Currently, Rich is on the Key Professional Associations Committee. He was named an ASAE Fellow in 2012 and is the immediate past chair of that entity. In 2017, he received ASAE's Key Award which honors an association CEO who demonstrates exceptional qualities of leadership in his or her own association and displays a deep commitment to voluntary membership organizations as a whole.
For ten years Rich served on the Board of Trustees of Excelsior College, an institution based in Albany, New York that is dedicated to adult learners. He is Chair Emeriti of the board.
Rich holds an undergraduate degree from the University of California, Santa Barbara and a Masters in Public Administration from the University of Southern California.
Rich and his wife Mona reside in Alexandria, Virginia with two yellow Labradors. He has a son, Dylan, who is a software developer in New York City.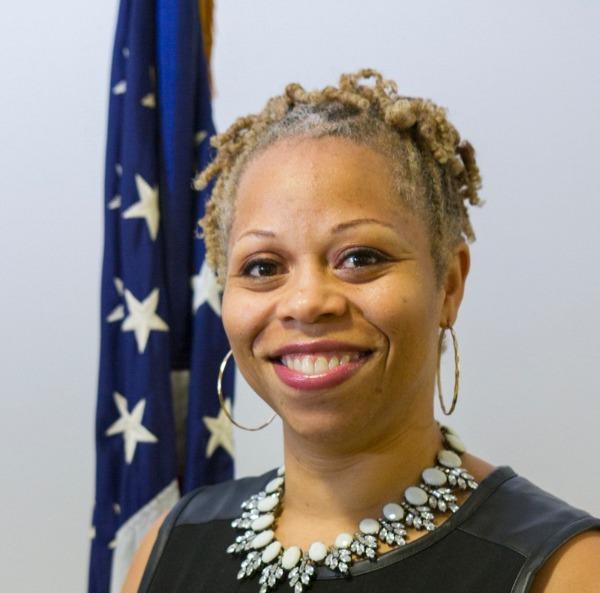 Maisha Challenger
Program/Management Analyst at U.S. Department of Education, Federal Student Aid Office
Maisha Challenger is an Awareness & Outreach Specialist for the U.S. Department of Education with the Office of Federal Student Aid (FSA).  Maisha is responsible for disseminating a wide variety of information about federal student aid to eligible individuals. She also conducts presentations and training sessions and participates in panel discussions nationwide to educate individuals on the importance of federal financial assistance. Prior to joining the U.S. Department of Education, Maisha worked as an education lobbyist for Carmen Group and also as a high school substitute teacher at Friendship Collegiate Academy Public Charter School in Washington DC. Maisha earned her B.A. in History from Mount Saint Mary's University and her Master's in Public Administration from American University.