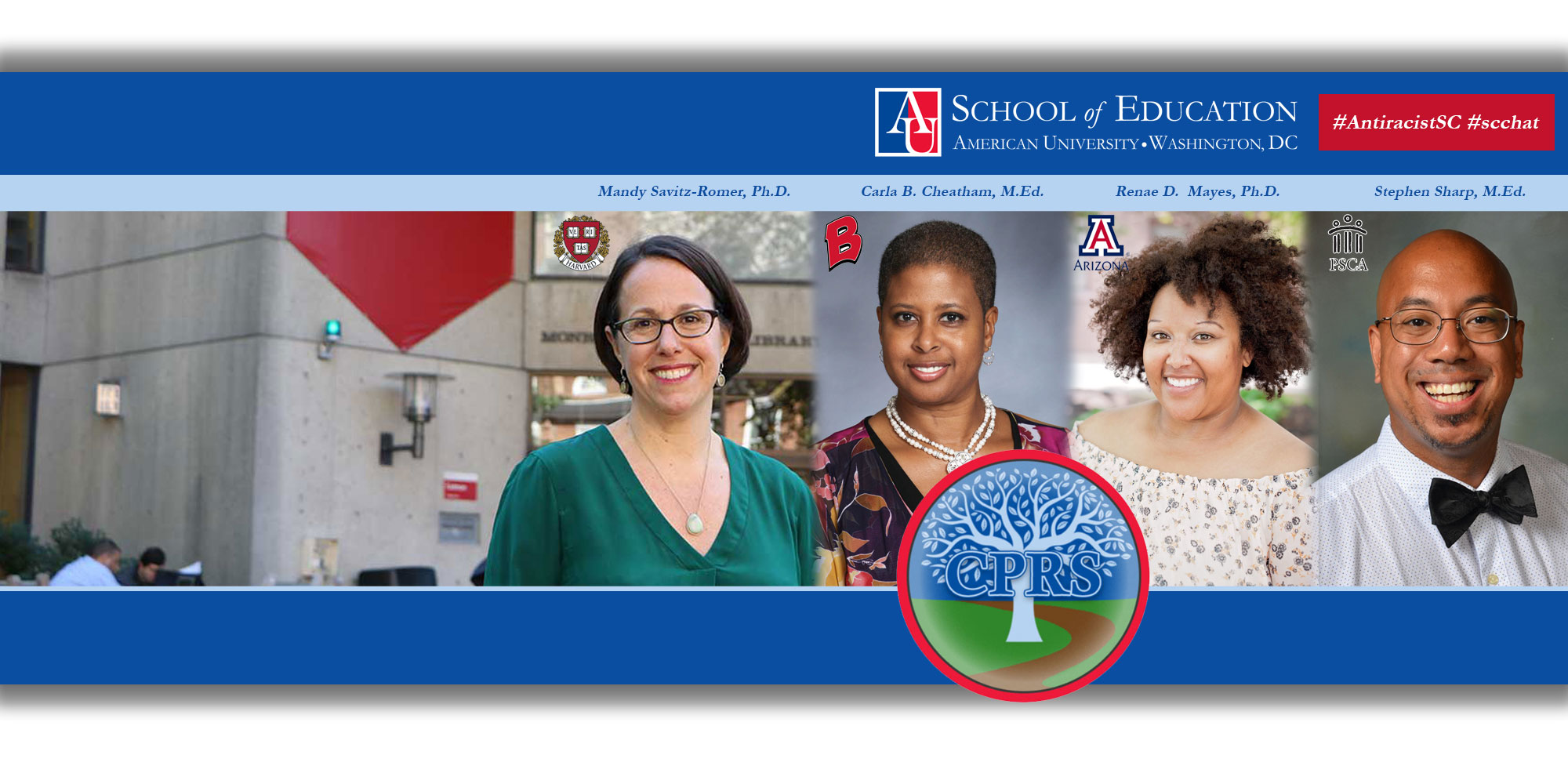 Webinar Series Antiracist School Counseling: A Call to Action
Calling for a change in the counseling profession to not only create antiracist school settings, but also to eradicate anti-blackness.
Watch the July 29th Webinar for Free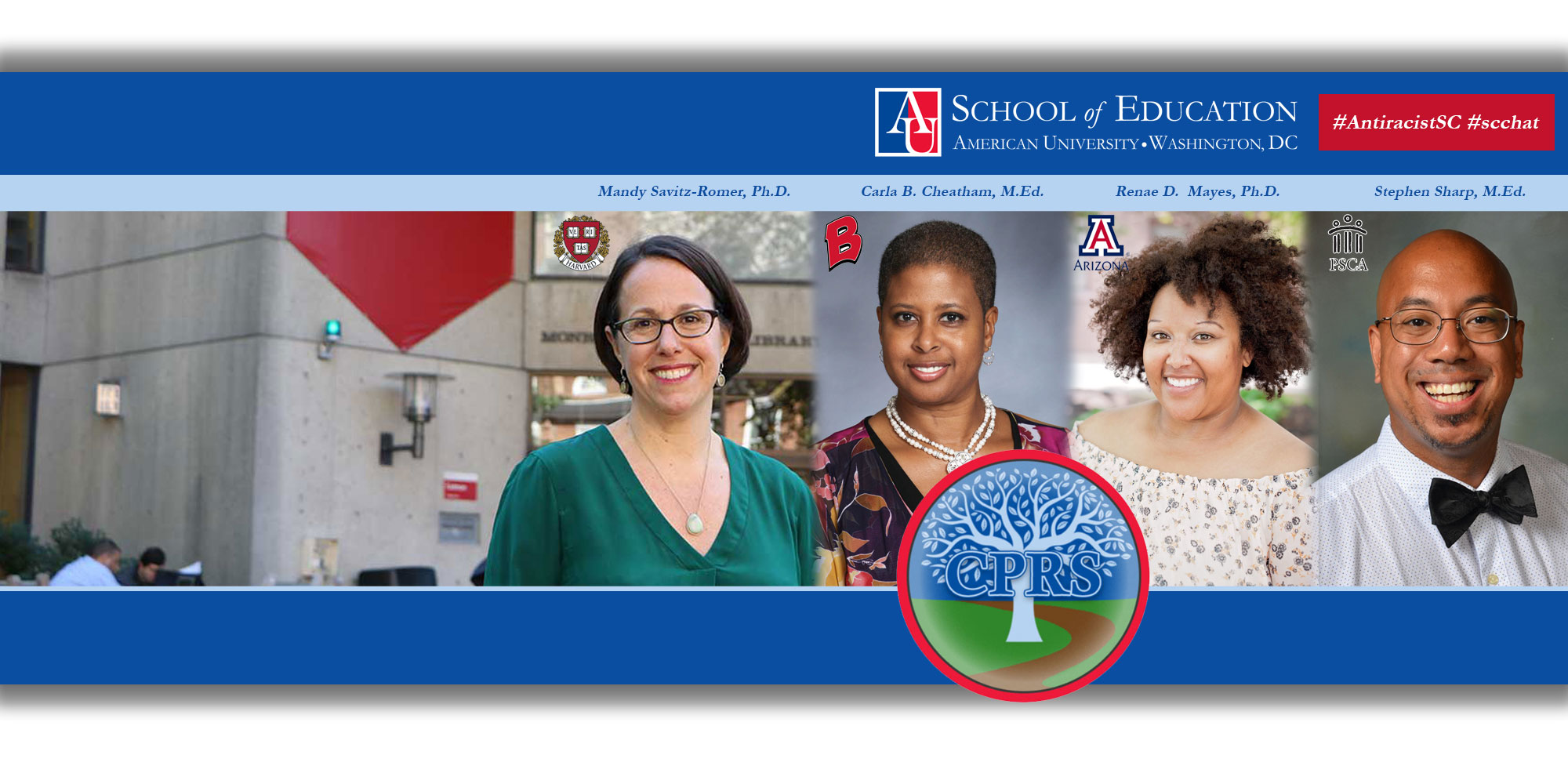 Antiracist School Counseling: A Call to Action
The Center for Postsecondary Readiness and Success is dedicated to partnering with school counselors, counselor educators, college advisors, and any career/college advisors to increase institutional responsibility for improving postsecondary outcomes through the use of counseling, advising, mentoring, and/or coaching. Through its efforts, the Center strives to advance antiracist school counseling and college/career advising practices, pedagogy and policies. 
School counselors recognize and affirm the wholeness and humanness of students, families, and their communities through their work with students and the systems in which they learn and develop. Yet, many school counselors recognize that schools continue to operate in ways that harm Black and Brown students, thereby calling for a change in the profession to not only create antiracist school settings, but also to eradicate anti-blackness in the school counseling profession.
Antiracist School Counseling: A Call to Action Webinar
On July 29, 2020, school counselors and counselor educators discussed a shift in the profession focused on antiracist school counseling practices. Antiracist school counseling reflects the mindset, behaviors and professional practices that address and dismantle racist ideologies, policies, and practices in K-12 schools.
Mandy Savitz-Romer, Ph.D.
Nancy Pforzheimer Aronson Senior Lecturer of Human Development and Education, Harvard Graduate School of Education. 
Twitter: @MSavitzRomer
Carla B. Cheatham, M.Ed., NCC, LCPC, GCDF, CSCDA
School Counselor, Bremen High School and Doctoral Student, Governors State University.
Twitter: @cbcheatham
Renae D. Mayes, Ph.D., NCC
Associate Professor in the Counseling Program in the Department of Disability and Psychoeducational Studies, University of Arizona
Twitter: @DrRDMayes
Stephen Sharp, M.Ed.
K12 School Counseling Coordinator, Hempfield School District and
President, Pennsylvania School Counselors Association
Twitter: @StvSharp
Resources
ANTIRACIST SCHOOL COUNSELING
ANTIRACIST SEL:
ANTIRACISM: OTHER VIDEOS & RESOURCES
RESOURCES: BOOKS ON ANTIRACISM BY EDUCATORS FOR EDUCATORS
BLACK LIVES MATTER AT SCHOOL RESOURCES