Environment
AU utilizes "trigeneration" to cool campus efficiently during summer months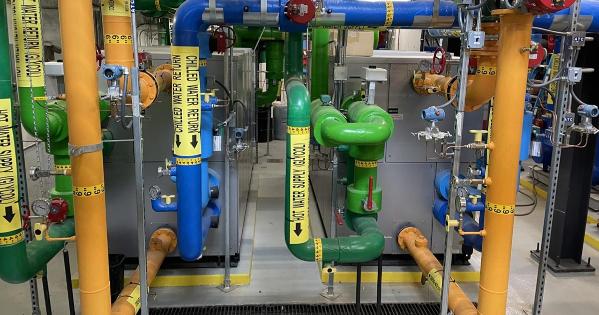 Maximizing energy efficiency during the summer months is an annual challenge faced by American University's Energy and Engineering team. To address this concern, university engineers have taken advantage of the new Low-Temperature Hot Water system and the electrical generation cogeneration plant to capture waste heat and use it to cool campus buildings. The process, known as trigeneration, is just the latest step in a multi-year effort towards greater on-campus heating and cooling energy efficiency.
The university's cogeneration plant converts ignited natural gas into hot water which is then converted to heat and electricity to provide heat for campus buildings, domestic water needs, and power for campus activities. Exhaust waste heat from the process drives absorption chillers that help cool our science buildings in the summer. The cogeneration process not only reduces the number of boilers needed to distribute hot water and heat to campus buildings, but also the significant amount of wasted heat that otherwise would be emitted into the atmosphere. Most notably, the cogeneration plant's one-megawatt gas-fired, micro-turbine system reduces AU's electric utility load by more than 7,800 MWHs per year, a load reduction that equates to roughly the amount of energy used by 750 homes in one year. 
During the summer months, when there is less need for recovered heat, the overall efficiency of cogeneration drops from around 75 percent to something closer to 35 percent. It becomes both economically and operationally non-viable to continue to run our micro-turbines. This poses a challenge in the effort to maximize the efficiency of cogeneration technology during a time of year when the campus electric load and utility electric prices are generally at their peak – not to mention the stresses on the regional utility grids as well.
To address this challenge, AU engineers have introduced the trigeneration process to cogeneration through the use of recently commissioned absorption chillers (part of the university's chilled water master plan). Trigeneration directs recovered waste heat produced by the cogeneration plant – captured as hot water – to the absorption chillers where it is converted into chilled water. The generated chilled water is then used for air conditioning. This process has proven to be so effective that it doubles the efficiency of the combined system's performance during summertime.
What makes trigeneration especially significant is that it allows the cogeneration plant to operate energy-efficiently and economically year-round. Through existing technology and applied innovation, AU's engineers use of trigeneration helps the university achieve its collective mission and goals for responsible fiscal and environmental management.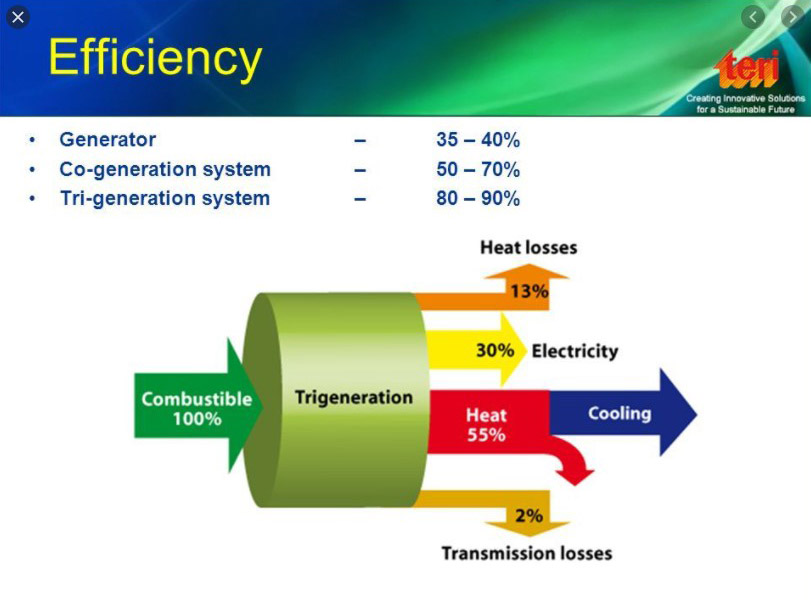 Heating and cooling efficiency with AU's trigeneration system