Environment
AU To Co-Host and Participate in Worldwide Climate Justice Teach-In: DC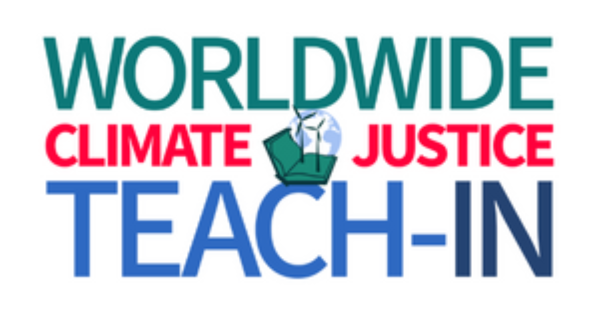 American University is partnering with seven other DC-area colleges and universities to host the Worldwide Climate Justice Teach-In, a global initiative created by Bard University. Featuring more than 30 speakers in 15 different panels, these student-focused events will highlight climate initiatives on each campus and introduce students to community groups working to preserve a healthy planet for their future. Each area university will host two teach-in sessions that explore topics such as environmental justice, climate conversations, public health, and advocacy.
On March 30, AU will host participants of the Worldwide Climate Justice Teach-In on a guided campus tour of AU's green buildings, vegetated roofs, energy systems, and other sustainable features. Then, members of the AU community are encouraged to attend a student-led panel on youth advocacy in the climate movement. This interactive event will feature student climate leaders from AU's chapter of the Sunrise Movement, Q&A between panelists and audience members, and an opportunity for audience participation.
"We created this event with the goal of encouraging and empowering more young people to engage in the climate movement," said Cassie Rodrique, member of AU's Sunrise Hub and Office of Sustainability intern. "We want to make it accessible for everyone to get involved, no matter their experience."
Later that evening, AU will participate in an inter-campus panel at George Washington University featuring student leaders from each university. AU will be represented by junior Maxwell Rubin who studies CLEG (Communications, Legal Institutions, Economics, Government) and Sustainability. Rubin is the co-founder and Executive Director of the Energy Democracy Coalition, which seeks to organize public support for a just transition to clean energy. In addition, Rubin works currently as a Federal Sustainability Intern at the White House Council on Environmental Quality.
"These sessions are a great opportunity to highlight AU students who are committed to taking action on climate change both on and beyond our campus," said Tacy Lambiase, Sustainability Manager for the Office of Sustainability. "I'm looking forward to learning from their experiences and expertise during the Teach-In."
The Teach-In also will explore university commitments to sustainability and climate justice. On April 1, Dr. Simon Nicolson will represent AU at Howard University's "DC Climate Convergence" to celebrate the diverse voices and experiences that unite the green movement. Dr. Nicolson is an Associate Professor in the School of International Service, the co-founder of AU's Institute for Carbon Removal Law and Policy, and the incoming inaugural director of AU's forthcoming Center for Environment, Community, and Equity. In addition to a panel of university leaders, the event will feature Keynote speakers Kari Fulton, Frontline Policy Coordinator for the Climate Justice Alliance, and the co-founder of Third Act and 350.org Bill McKibben.
To participate in the Worldwide Climate Justice Teach-In events, visit https://www.american.edu/about/sustainability/get-involved/events.cfm. For more information, visit https://gps.bard.edu/world-wide-teach-in and https://blogs.gwu.edu/dcclimateteachin/.
Joining AU in the Worldwide Climate Justice Teach-In events will be The Catholic University of America, George Mason University, The George Washington University, Georgetown University, Howard University, Trinity Washington University, and University of the District of Columbia.