Business
Jacobs Brings Expertise to New Sustainability Program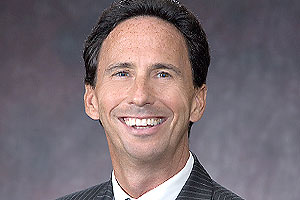 The Kogod School of Business has announced the appointment of Dan Jacobs, a faculty member in the Management Department, to serve as the Director of the new MS in Sustainability Management Program.
The MSSM is an interdisciplinary business degree that combines coursework from multiple academic units at American University, including Kogod, the College of Arts & Sciences, the School of Public Affairs, and the School of International Service. After completing the core curriculum, students may choose to specialize in one of three tracks, including business, science, and policy. The program's first class will enroll in Fall 2012.
Jacobs brings a wealth of experience to the program director position, having worked to advance the cause of sustainability both in his legal and teaching careers. 
An award-winning trial attorney, Jacobs served as lead counsel in high-profile environmental enforcement and civil rights actions. At Kogod, he has taught courses in Business Strategies for Environmental Sustainability and Global Corporate Citizenship.  He also has taught Environmental Law at Middlebury College, and Environmental Policy and Law at George Washington University.
Among the many high-profile cases Jacobs handled at the Justice Department was an oil spill case against BP.  That experience has inspired him to closely track the BP Deepwater Horizon oil disaster in the Gulf, about which he has repeatedly been invited to comment by the media, including the Financial Times. 
"This will be a huge civil suit," Jacobs said in an interview in January, just after the Justice Department sued BP. "Stay tuned also for criminal indictments." In February, Jacobs presented a talk entitled "The BP Disaster in the Gulf: Have We Learned or Only Failed" to the Academy of Legal Studies in Business.
In April, Professor Jacobs will lead a group to the US Supreme Court to attend the oral argument of a historic climate change case that he is also watching: American Electric Power Co. v. Connecticut. 
In addition to serving at the Justice Department, Jacobs also served as Senior Negotiator and Office Director in the State Department's Economic, Energy, and Business Bureau, where he led initiatives to protect and promote US business interests abroad.
Jacobs earned a bachelor's degree in political science from Middlebury College, a master's degree from Cambridge University, and a law degree from Duke University.  He began his career as a law clerk for a US Court of Appeals judge.