Visit the academic department pages for more information on department chairs, adjunct faculty, and associated professors.
Faculty profiles contain a biography, contact information, and a listing of courses taught by each professor. Kogod faculty respond to the contact information provided in their individual profiles. Please check the profile's current office hours before reaching out, as hours may vary by semester, and location.
To request an interview for a news story, call AU Communications at 202-885-5950 or submit a request.
Current Full-time Faculty Organized Alphabetically
Use menu below to filter by last name.

Ajay Adhikari

Professor KSB - Accounting
Francis Armour

Asst Professor KSB - Information Technology

Parthiban David

Senior Associate Dean for Academic Affairs KSB - Management

Frank DuBois

Assoc Professor KSB - Information Technology

Augustine Duru

Professor KSB - Accounting
Heather Elms

Assoc Professor KSB - International Business

J. Alberto Espinosa

Professor KSB - Information Technology

Casey Evans

Associate Dean for Undergraduate Programs and Student Services KSB - Accounting

Tara Fisher

Professorial Lecturer KSB - Accounting

Kellilynn Frias

Asst Professor KSB - Marketing

Anna Fung

Asst Professor KSB - Management

Richard Gibson

Assoc Professor KSB - Information Technology
Brett Gilbert

Assoc Professor KSB - Management

Sonya Grier

Professor KSB - Marketing
Octavian Ionici

Sr Professorial Lecturer KSB - Finance and Real Estate
Yujin Jeong

Assoc Professor KSB - Management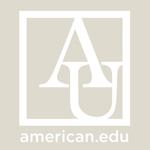 Elicia John

Asst Professor KSB - Marketing

Ghiyath Nakshbendi

Sr Professorial Lecturer KSB - Finance and Real Estate

Randolph Nordby

Professorial Lecturer KSB - Finance and Real Estate

Jennifer Oetzel

Professor KSB - Management

Ayman Omar

Associate Dean for Graduate Programs and Student Services KSB - Information Technology
Mahsa Oroojeni

Professorial Lecturer KSB - Information Technology

Girish Ramani

Sr Professorial Lecturer KSB - Marketing

Tharindra Ranasinghe

Assoc Professor KSB - Kogod School of Business

Leigh Riddick

Assoc Professor KSB - Finance and Real Estate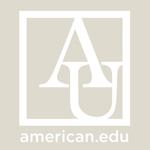 Chen Tang

Acting Asst Professor

Timothy Timura

Professorial Lecturer KSB - Finance and Real Estate
Danielle Vogel

Assistant Director, AU Center for Innovation (AUCI) KSB - Management
Heng Xu

Professor KSB - Information Technology

Yinqi Zhang

Assoc Professor KSB - Accounting
Yijiang Zhao

Assoc Professor KSB - Accounting