Business
MSRE Alum Plans to Manage Own Development Fund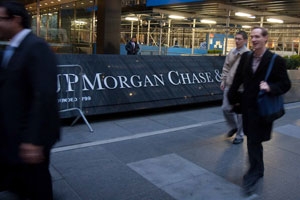 Forget location, the most important thing to get ahead in real estate finance—or any industry—is a plan, at least according to Nishant Reddy. From his undergraduate career and early internships to earning his graduate degree with a finance specialty and working in New York City, he has systematically moved towards his goal of running his own real estate development fund.
Getting Started
Reddy, BS/CAS '06, MSRE '10, is an associate at JPMorgan Chase, where he works in the commercial mortgage-backed securities department. He sees the position as the next logical step towards his goal of operating his own real estate development fund.
"Everyone needs a plan, a plan for five, ten, fifteen years out, that's how you stay on track and find success."
The first step in Reddy's plan to achieve his goal was to earn his BS in economics from AU in '06, after which he got his first job in real estate and really started chasing his dream.
"My first boss really became a great mentor and really encouraged me to explore my interests," Reddy said.
He also credits Kogod and his professors in the MSRE program for helping him stay informed of the latest trends in the industry.
"The Kogod network of professors and alumni is such a valuable asset, they really know what's going on in the real estate world and really help [students] be knowledgeable at a professional level."
Giving Back While Getting Ahead
Finding a mentor and working to build that relationship is Reddy's second pillar of professional success.
"It's easy to get lost in the shuffle, especially at a big company and especially as a young employee or intern," he said. "Having [a mentor] gives you the chance to show someone higher on the chain that you are smart, that you are hard-working and have the appetite to learn and grow in your field."
A mentor can also help with the sharp learning curve young employees often face, Reddy believes.
"Working with a mentor also allows you to learn by osmosis, to ask questions from someone who's already been where you are."
Reddy is quick to point out that mentoring goes two ways as well.
"It's all about paying it forward."
The 29-year-old enjoys working with young Kogod students and alumni, taking them under his wing and helping them grow in their passions and careers like his early mentors did.
"I love to help these kids find jobs," Reddy said. "There's nothing greater than getting a call from their boss telling you their new hire is awesome and great at his job."