Business
Chasing the Dream: Alum Trades Finance Career for Own Photography Business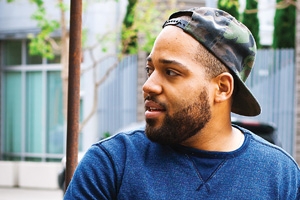 Armed with a degree from Kogod, Justin Bridges, BSBA '08, went to work at fabled Goldman Sachs just after graduation. To survive what he calls "a miserable year," he turned to longtime interests, photography and fashion.
The result is Tucked, a startup that is a portfolio, blog, and more. Bridges describes it as his life "packaged into a photographic documentary," celebrating style but also selling his ability to create distinctive images for brands, clients, and publications.
"The blog helps to leverage bookings and pitch myself. You can tell them not just about your style but how you can deliver unique visitors to the blog because of other connections," he explains.
Ironically, although Bridges pursued photography at AU, he refused to take pictures when he moved to New York: "I didn't want to look like a tourist."
Finally leaving Goldman behind, he took day jobs in fashion while making contacts in photography. Initial costs were low: aside from an expensive camera, he was able to rent other equipment and invest his savings in himself as he built a portfolio and clientele. Now he's a full-time photographer and blogger.
"It's not a complete day unless I have worked 15 hours," he says.
Penetrating the high-fashion photography market is a challenge.
"The traditional route is to understudy the big guys," he says. "Then you start getting small jobs, then larger, until you're on your own. I didn't do that."
Bridges attributes his ability to make headway to social media.
"You have so many more points of accessibility."
Lessons learned in the financial world guide Bridges's actions today.
"Your follow-up should always be good. Reach out to people and thank them."
This steady, thoughtful—but cool—approach is paying off. Bridges's images now appear on edgy fashion sites, and every Friday his photos go live on GQ's Street Style.