Business
Change and Transformation My experiences in Kogod's FTMBA program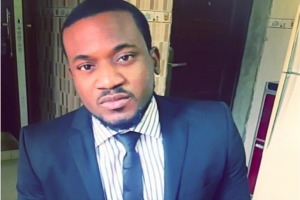 "Change is the result of true learning." As I reminisce about my time thus far at Kogod, I realize it's the little things that have defined my experience.
As a Full-time MBA student, I am constantly growing and learning. My Management of Organizations and Human Behavior class challenged me to embrace different ideas and perspectives to solve problems. Financial Accounting taught me how to analyze and understand numbers.
The Business Leadership Luncheon series, which features different speakers in the business world, has exposed me to a variety of world views and perspectives. Our alumni are regular speakers, so there is a personal connection knowing your path has a safe destination.
The program's Career Management course and one-on-one coaching sessions at Kogod's Center for Career Development have given me the confidence I need to excel in the workforce. Kogod's Center for Business Communications helped me strengthen my public speaking and presentation skills. I learned how to craft an "elevator" pitch and how to network effectively.
The skills I've acquired in the FTMBA program are truly invaluable. Its cohort-based structure and culturally diverse environment creates an ideal space to learn. The program prepares you for the real world—a world that celebrates leaders that have conquered the challenges of business school.
I constantly ask myself, "Who am I trying to become?" I know for sure I am no longer the man that started the program three months ago. I also know I am more aware of my academic potential. For the first time, the unknown does not scare me because change is the result of true learning…and I don't want to be the same person I was yesterday.
Learn more about our Full-Time MBA program online.