Business
AACSB Recognizes Kogod Alumnus Carlos A. Carrazana as 2018 Influential Leader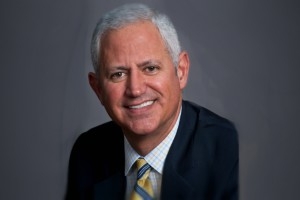 TAMPA, Fla., USA (February 8, 2018)—Today, AACSB International—The Association to Advance Collegiate Schools of Business (AACSB), the world's largest business education network, celebrated the positive impact business school graduates are making in communities around the globe as part of the 2018 Influential Leaders Challenge. As an annual initiative, the challenge honors notable alumni from accredited schools whose inspiring work serves as a model for the next generation of business leaders.
Kogod's alumnus Carlos A. Carrazana was recognized at AACSB's 2018 Deans Conference in Las Vegas, Nevada, USA, among a group of 29 business pioneers, from 13 industry sectors, whose careers are addressing today's most pressing social, economic, environmental, and educational challenges.
Carrazana currently serves as CEO and Executive Vice President at Save the Children, US. At Save the Children, Carrazana has helped build the company's path from passion to success by securing countless partnerships to expand their programming; advancing their leadership by developing the board of trustees; and gaining substantial company recognition in major media outlets, including USA Today and the Latinpost.
In 2016, Save the Children worked in 120 countries, reaching 157 million children, including more than 56 million directly. These results, while an indirect result of Carrazana's work internally, are also strong evidence of how his investment has created meaningful change outside of the organization.
"Each honoree from the 2018 class of Influential Leaders reflects the mindset, knowledge, and passion that impactful business leaders must embody to impart positive change in today's society," said Thomas R. Robinson, president and CEO of AACSB. "We would like to thank Carrazana for demonstrating the true excellence and leadership we wish to see in the world, and we congratulate Kogod for their role in helping to mold a new generation of global business leaders."
Carrazana and his peers in the 2018 Influential Leaders class were recognized across three categories: 1) Alumni Business Leaders Working in Nonprofit or Community-Based Organizations; 2) Alumni Business Leaders Advancing Diversity and Inclusion; and 3) Non-alumni Business Leaders Influencing Business Education. Carrazana was recognized for his work in the first category.
Outside of Save the Children, Carrazana has served as Director of the Summa Foundation (1999-2003) and CEO of the Elizabeth Glasser Pediatric Aids Foundation (2008-2012). He received his MBA, with a focus in finance, from American University's Kogod School of Business and holds a master's in public health from the University of Miami.
"I couldn't be more proud of all I'm able to help accomplish at Save the Children—an organization that reaches more than 150 million children every year to give them a healthy start, the opportunity to learn, and protection from harm.  But I'd be far less effective had I not completed my degree at Kogod," Carrazana says. "I truly believe I'm able to have a stronger impact today because my education not only prepared me for a career in business, but it gave me the critical thinking and problem-solving skills to adapt to any environment, embrace change and, perhaps most importantly in today's world, successfully engage with—and influence—others."
For more information on the Influential Leaders Challenge, and to view a full list of honorees, visit www.aacsb.edu/influential-leaders.