Business
Amazon's HQ2: Destination DC?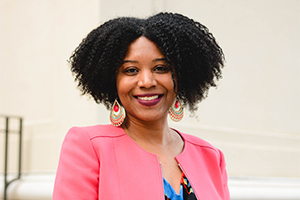 As 2018 unfolds into spring, anticipation - and apprehension - continues to build surrounding HQ2. HQ2, shorthand for Seattle-based Amazon's second headquarters, is rumored to be announced in the upcoming months, ending a year-and-a-half long search for its home.
Amazon plans to invest $5 billion in development and create up to 50,000 jobs where it builds, making HQ2 a highly sought-after addition for any city. Washington, DC, is rumored to be on the top of their list.
Amazon's choice is only part of the excitement, though. The real build-up has been from how they've conducted their search.
Launched in September 2017, the HQ2 hunt rallied cities across the nation to place bids for Amazon's new home. A total of 238 cities from 54 localities initially submitted proposals, advocating based on criteria such as city size, business environment and airport accessibility.
The application and selection process has become a nationwide competition of sorts - a contest of ultimate town desirability. Brett Gilbert, Kogod associate professor of management and regional innovation chair, compares it to crowdsourcing. "I think we see a lot of this in society today. It's an opportunity for them to collect and gather information on cities around the country that they probably would not have discovered on their own."
In mid-January 2018, Amazon announced 20 cities that made the finalists' cut. Three DC-area areas are on the list: the District, Montgomery County, Maryland, and Northern Virginia.
According to Gilbert, Washington, DC's viability isn't about quantity. It's about quality. "The area really has benefits that no other city does."
The city's focus on technology - especially military innovation - is a major advantage. With countless R&D, military-focused organizations (like the Department of Defense), DC boasts an advanced technological ecosystem years ahead of other major US cities.
"The R&D that's happening in the military is at least 10 years ahead of civilian applications. A lot of what's being developed here is pretty futuristic-drones, aerial vehicles. Amazon could have earlier access to this if they're in Washington," says Gilbert.
And then there's the structure of the DC area. Amazon wouldn't have to depend on just one city, since DC is made up of three major metropolitan areas. This gives employees lots of options of where to live, reducing the risk of overtaxing the area.
 
Credit: ObviouslyDC.com
 
The fact that Washington, DC, is such an international hub doesn't hurt, either. One of Amazon's priorities is a global city - a place where insights from different cultures can inform their innovations.
"You've got some of the largest, most powerful global organizations-the World Bank, the IMF. And people from all over the world coming to work here. It's so diverse, with a constant churn of knowledge," says Gilbert
She predicts Amazon will choose Northern Virginia: an area closely connected to the district, but with much more space. Fitting those 50,000 new employees into the district's 68 square miles could be challenging.
"Establishing HQ2 in the district could potentially overwhelm the city, but placing it out in Northern Virginia, where there's already a lot of tech-based companies, would provide some relief space-wise. People could live in DC and commute out very easily. And DC would still benefit from the spillover effect into Virginia."
Washington hasn't won the contest yet, though. There are still seventeen other cities in the race-places like Philadelphia, Dallas, Columbus, and Toronto.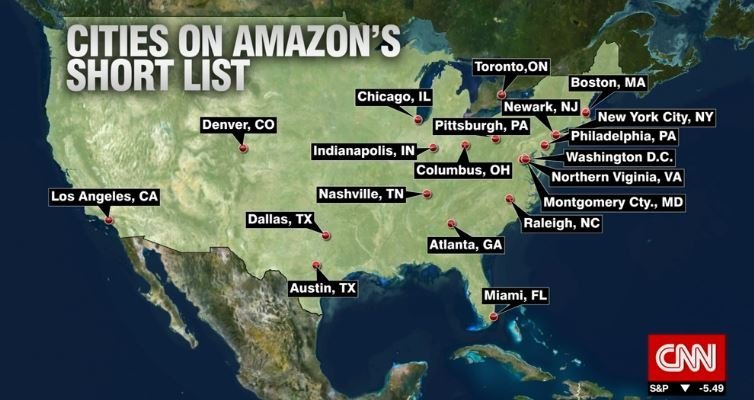 Credit: The Atlanta Voice
Many other candidates have similar qualities as Washington - most with especially strong tech industries. Gilbert considers Boston as Washington's top competition. "It's home to MIT, there's lots of technology-focused organizations there, and there's a strong history of innovation."
Newark, New Jersey is also a strong contender, with its close vicinity to New York City. Or Atlanta, home to Georgia Tech and many tech-focused businesses.
"Washington has strong advantages, but we can't forget about the other possibilities," says Gilbert.
There's always potential downfalls to consider, too. Winning Amazon's HQ2 would bring thousands of jobs and heighten a city's tech industry, but it would also bring a myriad of challenges.
"I do think there are going to be some significant short-term, and maybe long-term costs," says Gilbert.
Like hyper-gentrification. It's highly unlikely Amazon will source all of its new employees from current city residents, meaning the chosen city will see an influx of new residents. This will cost the city a lot of money, especially in terms of housing. It's likely many areas will experience an increase in housing costs, pushing current residents out - a problem DC already struggles with.
Traffic will also worsen, unless everyone commits to public transportation or carpooling. This will increase commuting time not only for the new Amazon employees, but also for current residents - an issue that could easily breed resentment for the new headquarters.
Despite the potential negatives, Gilbert still advocates for the overall positive effect of HQ2. "Amazon would attract other tech companies to the area. And it would make the chosen city a more attractive place to live and work because they know the employment opportunities are there."
So, is Amazon headed for Washington, DC? We'll soon find out.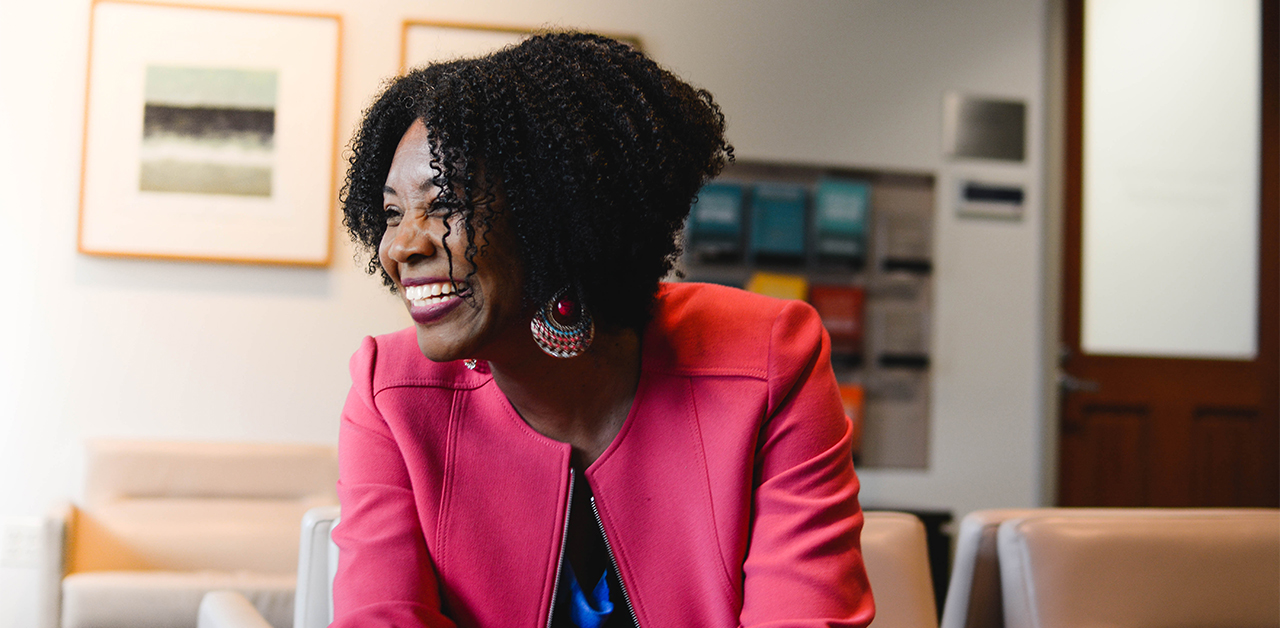 Kogod Professor Brett Gilbert is an accomplished scholar in the areas of entrepreneurship, geographic clusters, emerging technologies, and clean technologies. She holds a Ph.D. from Indiana University's Kelley School of Business and has published in leading journals, including Strategic Management Journal , Journal of International Business Studies, Research Policy, Journal of Business Venturing , and Journal of Management.
Prior to joining the Kogod School of Business, Professor Gilbert was an Associate Professor with tenure at Rutgers University. She has also taught at the Mays School of Business at Texas A&M and the J. Mack Robinson College of Business at Georgia State University. In addition to her research accomplishments, Professor Gilbert also serves as an editor of Small Business Economics and as an editorial review board member of Journal of Business Venturing and Journal of International Business Studies.