Business
From an MSRE Alumnus, Five Tips for Grad School (and Real Estate) Success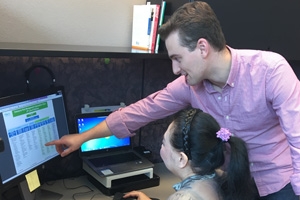 Peter Conte, MSRE '16, never quite fully graduated. He's still very much part of the program—as an active alumni, and an advocate.
Conte, now an asset management associate at Freddie Mac, credits Kogod with preparing him for the professional world. The program's wide variety of courses furthered his knowledge, he says, giving him the information he needed to excel. "There's no possible way to quantify how much Kogod has helped me," he says.
For Conte, what really sets Kogod's MSRE apart are its professors. He describes Kogod's faculty as "intellectually and professionally challenging" and "always supportive."
"[My professors] were willing to answer any questions I had, and went above and beyond to help me grow," he says.
Conte wants to pay it forward. Below, he lists five tips for success garnered from his time at Kogod. It's knowledge that's applicable for any graduate student—especially those seeking to get the most out of their business school experience.
"I hope that my five lessons will help future MSRE students and Kogod graduate students better navigate their experience. Kogod is an amazing place and I hope I can help students have as much fun as I did," he says.
_____________________________________________________________________
#1 Use your classmates as resources
Everyone in the MS Real Estate program has their own background in the field. Use them as a resource whenever you are struggling or need to study! All your classmates are more than willing to help if you ask. Working closely with my classmates also helped prepare me to work in a team setting.
#2 Take advantage of networking opportunities, site visits and case competitions
One of my biggest regrets about my time in the MSRE was not taking advantage of every opportunity my professors offered. When the chance to expand your education through extracurricular activities is there, take full advantage of it; it will help build your personal brand and knowledge base.
#3 Know Microsoft Excel, backwards and forwards
Microsoft excel is heavily used throughout the program, and the more you know about it, the better. Excel is used so heavily in the real estate and finance world that developing your skills early will only help you in the long run.
#4 Develop a global vision
Kogod is such an international school. Always be open minded to what people from other countries have to say about their experience in real estate. It elevates the program to a new level. Learning from such a diverse group of students helps you develop a global perspective that is unique and invaluable.
#5 Build sustainable relationships
Whether you get close to professors, fellow students, or guest speakers, the relationships you build and the impressions you make are long-lasting. Kogod's small class sizes allow you to get close to everyone.
The most important relationship you can make while you are at Kogod, though, is the one with the school itself. Kogod is growing and strives to make its alumni proud. Staying connected with alumni networks and faculty has been one of the most rewarding aspects since graduating American University.

Learn more about the MS Real Estate program and how to apply.