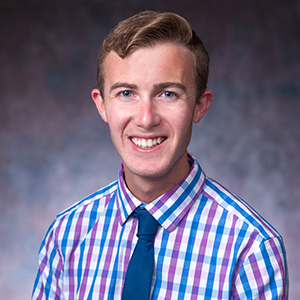 Brad Knight (he/him)
Director, AU Core and University College
Brad G. Knight serves as the Director of the AU Core and University College at American University. He provides leadership, direction, and oversight for a wide spectrum of initiatives related to undergraduate education, including the university-wide general education program, AU Core, and residential living-learning programs, University College, AU Cornerstone, and AU Compass. In this role, he focuses on curriculum design, student experience, institutional assessment and continuous improvement, and faculty development programs and events. Brad has also taught as an Adjunct Instructor at The George Washington University.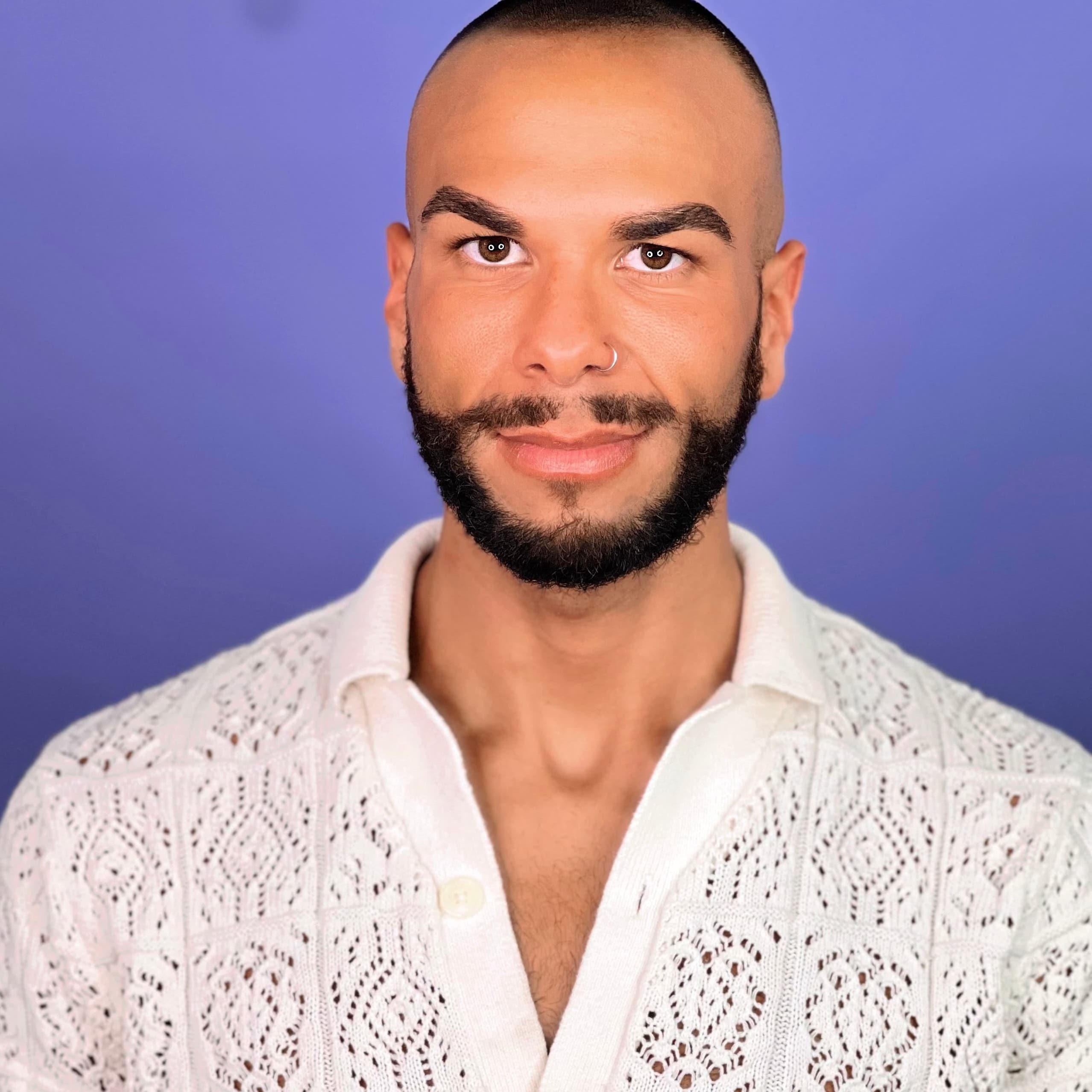 Kyle Johnson (he/him)
Assistant Director, University College and Sophomore Living- Learning Communities
Kyle Johnson (he/him) serves as the Assistant Director for University College and AU Compass. He provides leadership for the University College Living-Learning Community, AU Compass, and AU Cornerstone Program, ensuring the living-learning programs effectively bridge academic and student life, and are grounded in our collective commitment to student well-being. Kyle received his B.A. from The University of Virginia and M.S. from The University of Indianapolis. Kyle is passionate about creating opportunities for students to fully explore who they are and their potential at an institution. Kyle's other passions include LGBTQ+ advocacy work, leadership development from a social change model approach, and the multiracial student experience. Outside of the office, Kyle enjoys Orangetheory Fitness, hanging out with his Goldendoodle, Fitz, trying new food places in the DMV area, and The Real Housewives Franchise.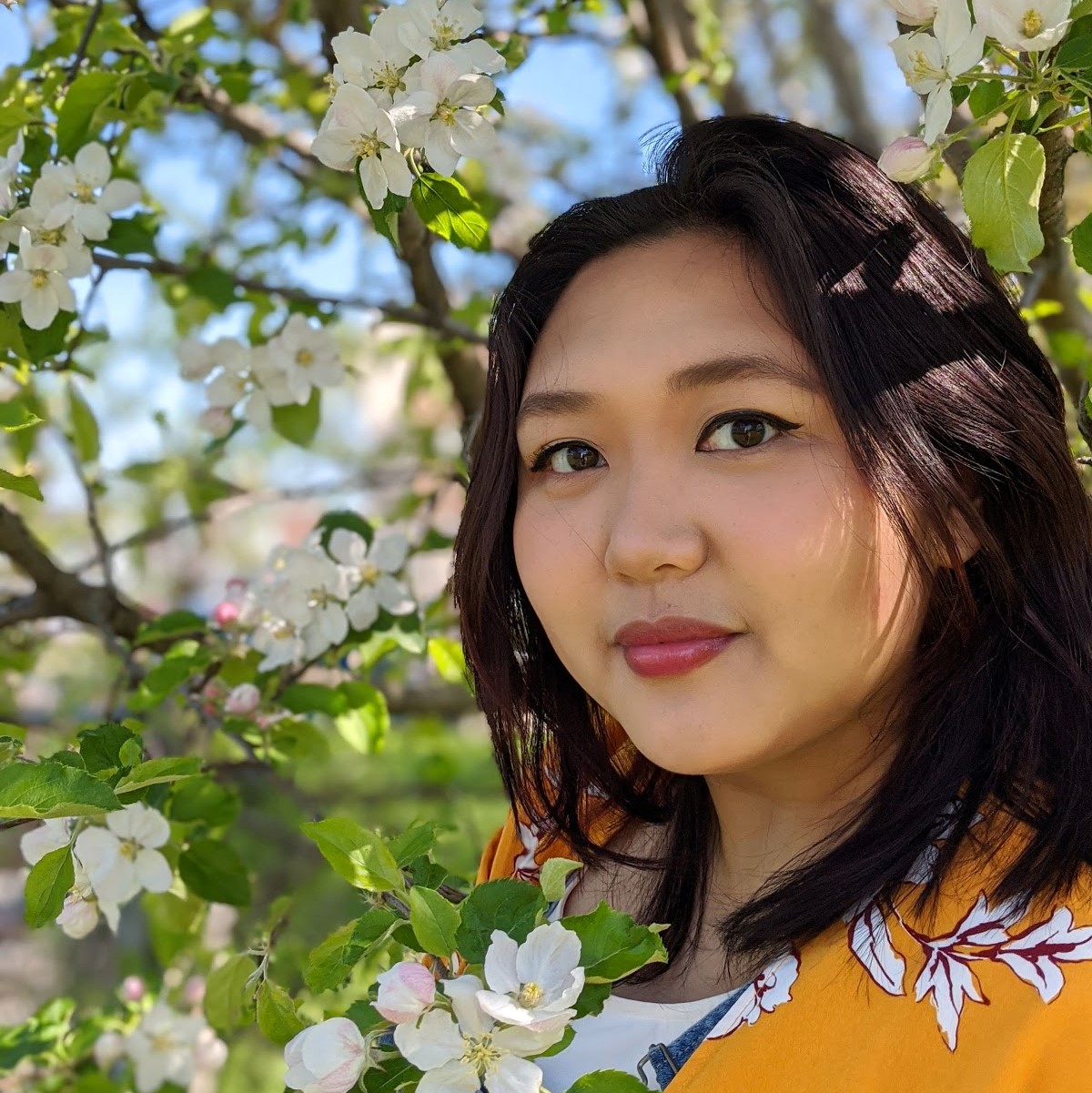 Kyrsten Novencido (she/they)
Coordinator, Living-Learning Communities
Kyrsten completed her Master's degree in SPA in May 2022. She completed her undergraduate degree at the University of Illinois at Chicago, where she double majored in French and Francophone Studies and Criminology, Law and Justice. Before her time at AU, she worked with attorneys in a variety of offices, from personal injury to immigration law. She likes finding new places to eat, crafting and is excited to see what DC has to offer.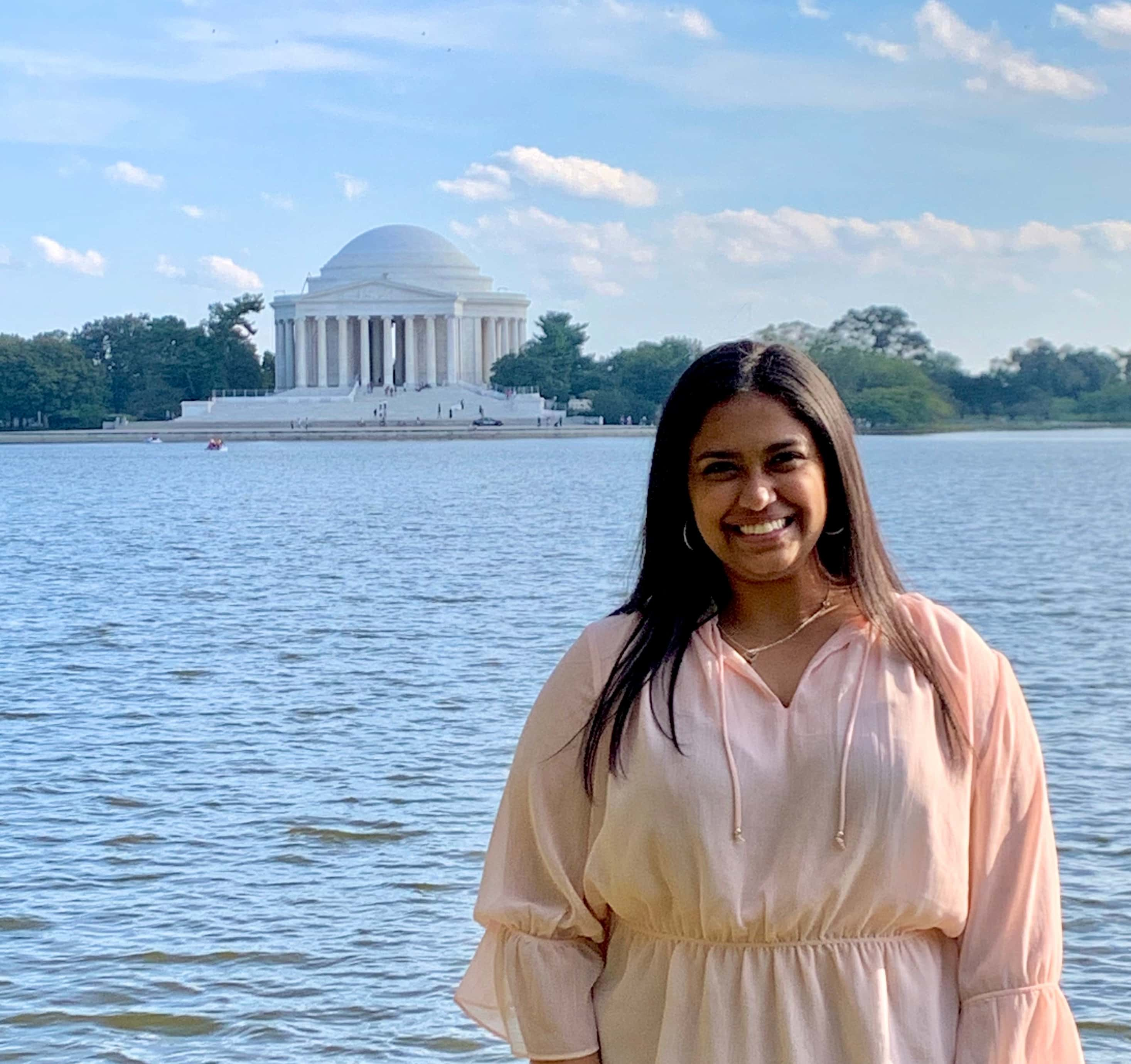 Tanishka Talagadadeevi (she/her)
Program Assistant, Living-Learning Communities
Tanishka completed her undergraduate degree at AU's School of Public Affairs, where she doubled majored in Legal Studies and JLC: Criminal Justice. She is currently pursuing her M.S. in Justice, Law, and Criminology with a focus in Justice & Policy at SPA. During undergrad, Tanishka worked as a Program Leader with University College. She is eager to continue helping undergraduate students make the most of their time at AU. In her free time, Tanishka enjoys cooking & baking, watching anime, trying new coffee shops in the DMV, and reading. 
Meet our awesome Program Leaders for the 2023-24 academic year!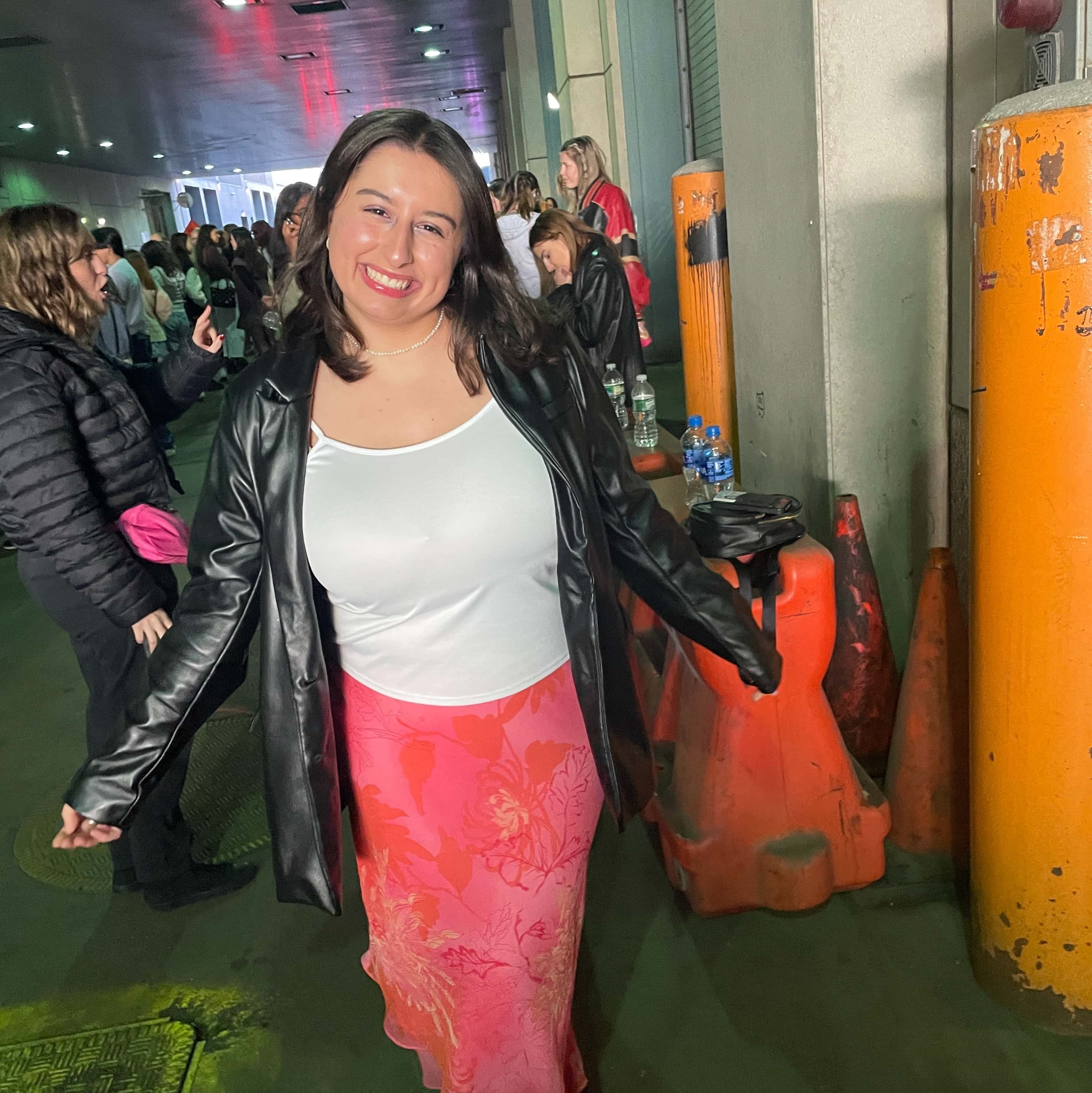 Maria Tedesco (she/her)
Program Leader, Fall 2023
Hometown: Stony Point, NY
Major: Journalism and Environmental Studies
Favorite spot in DC/at AU: National Cathedral Garden
I love... Writing, Reading, Running, Going to Concerts and Exploring DC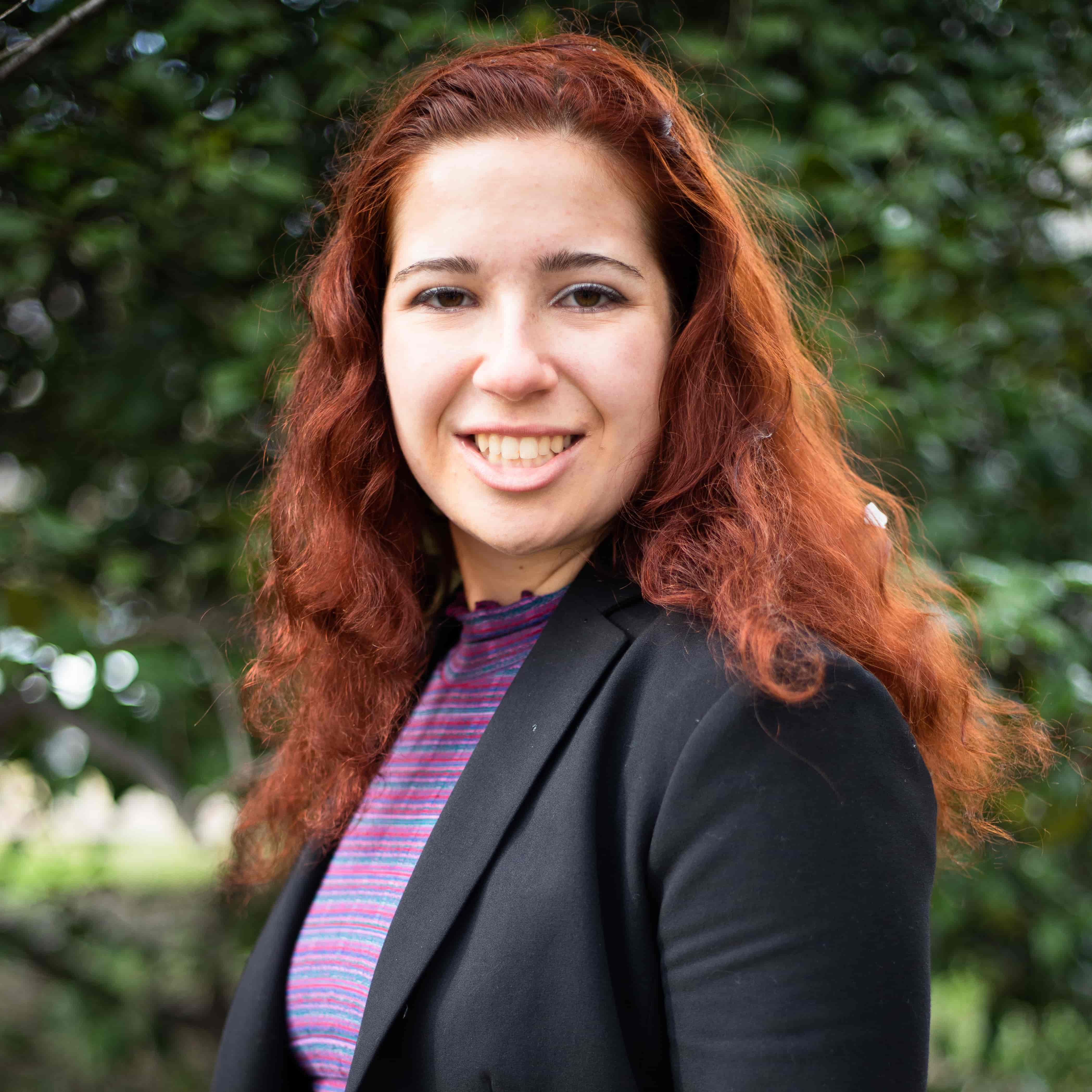 Arielle Hershkowitz (she/her)
Program Leader, Spring 2024
Hometown: Los Angeles, CA
Major: International Relations & Environmental Studies
Favorite spot in DC/at AU: The Dav on Wednesday mornings-most people sleep in, so it's nice and quiet.
I love... learning about other cultures, cooking, and trying new sports. Also a casual professional wrestling fan!