Student Life
Feature Fridays Blackstar by David Bowie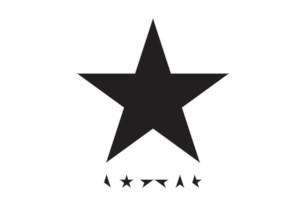 Welcome to Feature Fridays! Each week, AU Music Library staff highlight a CD or artist from our collection. This semester our reviews will feature recent additions to the collection. This week, student assistant Jalen Lesly reviews Blackstar, by David Bowie.
The twilight years of classic rock stars are often uneventful, though there have been certain exceptions. Judas Priest experienced a mild comeback after the warm reception of their 2018 album Firepower, and Queen and Elton John are both enjoying a renaissance of sorts due to the releases of their recent biopics, Bohemian Rhapsody and Rocketman, respectively. Neither have released new music as of late, other than a song put out by John for the latter film and a truly horrid collaboration with Ozzy Osbourne that is better off not mentioned. Even the two surviving members of the Beatles, though maintaining an eternally high-profile status, are at this point decades past any significant career landmarks (though I'd make an argument for McCartney's 2005 Chaos and Creation in the Backyard, perhaps out of sentimentality, if anything). And who could blame them for being content to coast off of their fame and fortune for the rest of their days? If anything, we're lucky they're still making music at all.
The consistency of this pattern is part of what made David Bowie's 25th and final album Blackstar so surprising - that, and the timeliness of his death two days later. Brooding and emotionally vast yet deeply personal, at times frenetic, but at others ponderous, it is the world's calmest whirlwind at seven tracks and 41 minutes. Despite this, it never feels like the petering out of a storm, but rather a triumphant last roar throughout. On songs like "Lazarus," Bowie confronts his impending (and at the time unknown to the public) demise with impressive grace, resilience, and acceptance, while still maintaining an air of melancholic fear. His voice is powerful, yet wavers like never before. A wailing saxophone solo plays out the final quarter of the track, as though an addendum, a final point to make even after his voice disappears for the remainder of the song.
Instrumentally and lyrically, Bowie has never been as experimental or diverse as on Blackstar. "Sue (Or in a Season of Crime)" rattles off at a breakneck pace, buoyed by what is essentially an off-kilter drum & bass groove. The vocal harmonies and filtering on the repeated variations of "I'm a blackstar" on title track "Blackstar" sound otherworldly. The refrain of "Girl Loves Me" is a pitied wail with a dash of expletive that drives home the point of years of love lost (with frequent literary references to A Clockwork Orange and 1984). The late glam star had never been so conceptually all over the place, yet his final statement is still incredibly cohesive. Such a high watermark would be impressive coming from any artist, but it is especially notable from such a celebrated artist, and in such close proximity to the end of their career. It's no wonder it won Bowie five posthumous Grammys and was celebrated by a number of publications, including The A.V. Club, as its album of the year. Truly, it is Bowie's swan song, and what a beautiful swan song it is.
Blackstar is new to the AU Music Library catalog, and is available on CD, as are several other David Bowie records, including The Rise and Fall of Ziggy Stardust and the Spiders from Mars, Hunky Dory, and hits selection Best of Bowie.