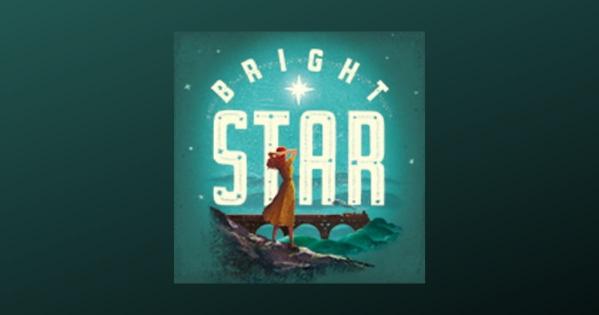 Welcome to Feature Fridays! In this series, AU Music Library staff highlight items from our collection. This week, Student Assistant Grace Connallon reviews Bright Star, a musical by Steve Martin and Edie Brickell.
Bright Star, the 5-time Tony nominated musical, was written and composed by Steve Martin and Edie Brickell. The soaring bluegrass score is inspired by Martin and Brickell's 2013 album Love Has Come for You, which earned the pair a Grammy. The show, which originally premiered at the Kennedy Center in 2015, tells the story of woman in the American South both as a young woman and as a mid 30's literary editor. When she meets an aspiring young writer, just home from World War II, she is reminded of her adolescence, and the child she lost long ago. The musical deftly switches between the 1920's and 40's, telling a moving story of family, love, loss, and redemption.
The first track, "If you Knew my Story," sung by the main character, Alice Murphy, is a beautiful and intimate ballad with sparse orchestrations, highlighting the shiny clear tone and ornamentations of singer Carmen Cusack, who has played the role since the workshops began in 2013. This song sets up the entire show with a message to the audience: "If you knew my story, you'd have a hard time believing me, you'd think I was lyin.'" Alice's life has been eventful, with twists and turns, and she tells the audience she knows it is an interesting story but also hard to believe. My personal favorite line in this song is "many backs have broken from lesser weight I know; I was born to carry more than I can hold. Even though I'll stumble, even though I'll fall, you'll never see me crumble, you'll never see me crawl." We all carry burdens with us, but we continue to gather ourselves up and keep going.
For fans of shows that seek to expand the genre of musical theatre, Bright Star seamlessly infuses a beautiful moving story with the unique stylings of traditional Bluegrass music. It is a unique and compelling album, and I highly recommend it!
Bright Star is available on CD from the American University Music Library. We also have the vocal selections to play or sing! If you like this musical, you might also like Come From Away or February House.