Arts
Feature Fridays - Hadestown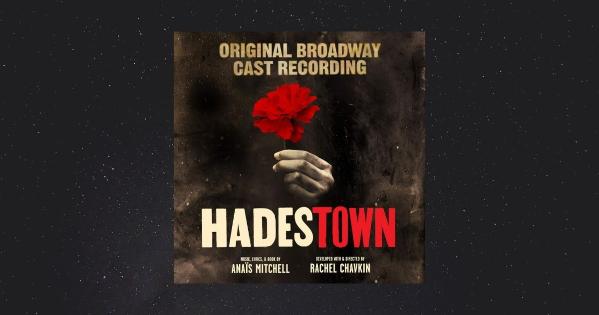 Welcome to Feature Fridays! In this series, AU Music Library staff highlight items from our collection. This week, Student Assistant Tiana Taylor reviews Hadestown, a musical by Anaïs Mitchell.
Hadestown retells the famous ancient Greek myth of Orpheus and Eurydice on Broadway via dark and enchanting music by Anaïs Mitchell. Though a very famous musical today, Mitchell was originally unsure about Hadestown's future. Mitchell released a concept album of Hadestown after its first tour. After the release of the concept album and the reworking of the musical, the musical took off. At the 73rd Tony Awards, Hadestown received 14 nominations and won eight Tonys, including Best Musical and Best Original Score.
Act I opens with "Road to Hell" introducing the characters of the story. Starting with a jazzy and upbeat trombone solo along with Hermes' singing, it sets the scene for the rest of the musical. Changing moods, "Any Way the Wind Blows" introduces The Fates who carry the story throughout the musical. It is a very airy and mysterious number in stark contrast with the jazzy and upbeat opener. Throughout Act I, the music picks up with very loud and exciting jazz influences, particularly in "Livin' it Up on Top" where Persephone takes charge of this upbeat number with Spanish sounding influences. Throughout Act I, many types of music are brought in including "Chant" with a march-like and industrial sounding beat, or "Wait for Me" with a heart wrenching solo from Orpheus.
Act II shares a few numbers with Act I like "Way Down Hadestown," "Chant," "Epic," and "Road to Hell." The tragic story is really felt with the variety of styles and sounds throughout the musical. After the tragic ending of Act II, hope is brought onto the audience with the last number of "I Raise My Cup," which is sang by Persephone, reminding the audience of the upbeat "Livin' it Up on Top."
Hadestown is a tragic story told beautifully by the words and music by Anaïs Mitchell. Listening to the album is truly an experience and can give the listener insight into the story, but I recommend seeing the show on stage if possible. The emotion the set, actors, and live music brings is truly incredible.
Hadestown is available on CD from the American University Music Library. We also have Anaïs Mitchell's concept album Hadestown, providing interesting context on the genesis of the show over nearly a decade of development, and the vocal selections book from the show.