On Campus
Curbside Service Now Available at Bender Library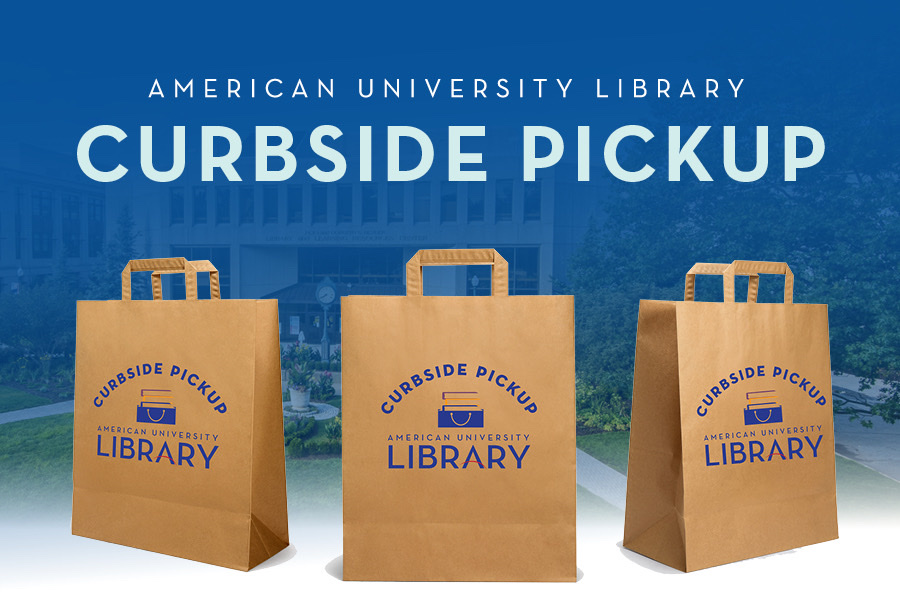 The library is beginning curbside pickup of library materials the week of July 27. Please check back here as our processes are continuing to be developed and are subject to change.
Staff will checkout the item(s) to your library account. You must provide your AUID number and masks are required on campus at all times. Staff will let you know the due date and give you instructions on how to pickup your items curbside. 
The process for curbside requests and pickups varies dependent on material type. Read this guide for details on how to complete your request.
Masks and social distancing are required for curbside pickup.
For more information, please contact Circulation at circulation@american.edu or call Media/Tech Services at 202-885-3229.