On Campus
Curbside Service Now Available at Bender Library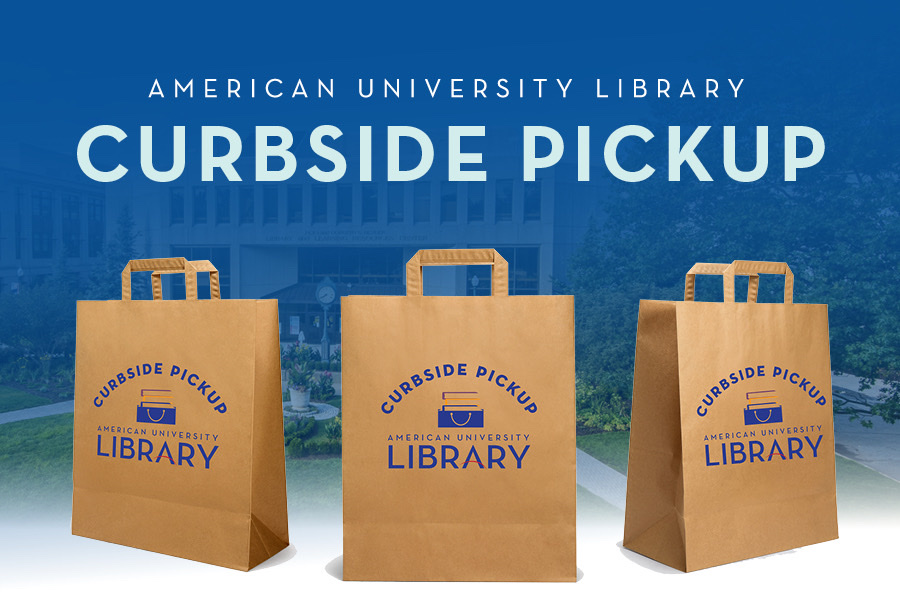 The library is beginning curbside pickup of library materials the week of July 27. Please check back here as our processes are continuing to be developed and are subject to change.
Staff will checkout the item(s) to your library account. You must provide your AUID number and masks are required on campus at all times. Staff will let you know the due date and give you instructions on how to pickup your items curbside. 
Here's how you can request materials for curbside service:
For General Book Collections Requests
Pickup times can be scheduled Monday-Thursday: 10:30am-7:30pm, Friday: 10:30am-5:30pm, Saturday: 1:30pm-5:30pm and Sunday: 12:30pm-7:30pm
Submit your requests by clicking on the Curbside pickup request link on the desired item's record through Library Search.
Once the books are ready, you will receive an email notification to schedule a pickup day and time. Pickup can be scheduled during available times during curbside hours.
At the time of your pickup, items will be available inside the Bender Library front entrance vestibule. Patrons are asked to use the right-hand side of the doors to enter the building to pick up materials.
Please be sure to receive confirmation of the availability of books and pickup date and time before traveling to campus. Contact circulation@american.edu if any changes are needed.
For Media & Technology Requests
Pickup times can be scheduled Monday-Friday: 1pm-6pm
Request DVDs, Chromebooks, AV and other tech equipment for same day pickup by calling (202)885-3229
When you arrive to the Library, please call Media/Tech Services at 202-885-3229 to have your item brought to you. 
An attendant will call your name once your item is available. When your name is called, step up to the table and present your AU ID.
The attendant will put your item on the table. Return instructions are attached to the item.
Masks and social distancing are required for curbside pickup.
For more information, please contact Circulation at circulation@american.edu or call Media/Tech Services at 202-885-3229.