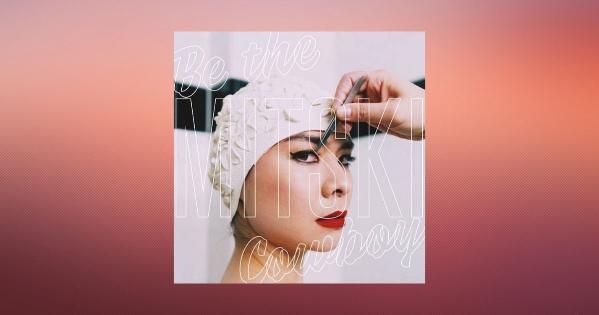 Welcome to Feature Fridays! Each week Music Library staff highlight an item from our collection. This week, student assistant Tiana Taylor reviews Be The Cowboy by Mitski.
Mitski has always been able to move her audiences with powerful words and unconventional music, but Be The Cowboy brings her music to a whole new level. Mitski Miyawaki started studying music at Purchase College's Conservatory of Music. She originally studied piano and composition when she released her first two albums, Lush and Retired from Sad, New Career in Business as projects for school. In Be The Cowboy, you can really hear Mitski's understanding of music in her ability to push the boundaries. In previous albums, she tends to distort the sound and give the music an almost sci-fi feel. Be The Cowboy breaks the mold from her previous albums and more heavily relies on sound layer and the chords within the music to give her songs a sometimes uneasy and anxious feeling.
In particular, her song "Nobody" shows Mitski's skill in building and releasing tension. The whole song builds up to the moment where Mitski is repeating "Nobody" over and over again, which gives such a guttural release of emotion that it just wants to make you get up and move around. You can feel the powerful emotions from Mitski in the tone of her voice and it seems that she gets carried away in her own music.
This is Mitski's most vulnerable and powerful album by far. She does not have distortions and loud back tracks to hide behind, she is just using her voice to show what powerful emotions she can produce. Even the album title's name, Be The Cowboy, is meant to make you feel powerful. Lately, Mitski has been working on a sixth album and a soundtrack to a graphic novel called This is Where We Fall.
Be The Cowboy is available at the AU Music Library in the Katzen Arts Center. If you like this album, you may also be interested in St. Vincent by St. Vincent or Lush by Snail Mail, also available from the AU Music Library!