Student Life
Feature Fridays Watermark by Enya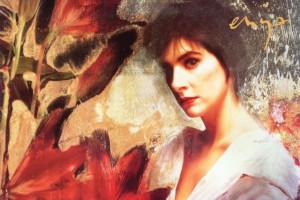 Welcome to Feature Fridays! Each week, AU music library staff highlights a CD or artist from our collection. This week, Student Assistant Cami Betchey reviews Watermark by Enya.
Of the modern artists in the music library's collection of CD's, one of the most mysterious in both sound, musical style, and personal life is the Irish singer Enya. Known for her eclectic style, Enya pioneered the mainstream dream-pop, folk, and Celtic genre since the late 80's. Her music is distinguishably her own, and there is truly not another artist who emulates the emotion and sound that her music achieves. In her 1988 album, Watermark, Enya explores vocals and instrumentation that draw from a multitude of languages and cultures. Yet in spite of its wide variety of influences, the distinct sound that defines Enya's style is consistent throughout.
The album features songs that draw from many different backgrounds. "Cursum Perficio" emulates the sound of traditional choral works written in Latin and developed over centuries, yet with her dreamy vocals hovering above the dictated lyrics. Instead of singing the melody with the rest of the choir, Enya's voice follows the melodic line of the string instrumentation. The song has a hauntingly ethereal quality. Juxtaposed to this are other tracks such as "Storms in Africa Pt. 1 and 2," both of which are heavily instrumental tracks with little language involved besides background chanting. They draw heavily from influences of African music, as well as pastoral and nature based instrumental works that are meant to imitate the sounds of the natural world. One of her most successful songs to date is also featured on this album. "Orinoco Flow" has been featured in numerous movie soundtracks and was an international top 10 best seller. Unlike the heavily instrument based tracks; this song relies mostly on soft vocals and dreamy lyrics. It is a song about traveling across the ocean to far away lands, drawing on instrumentation and instruments that cannot be pinned to one distinct location. This gives the track a worldly and malleable quality that contributed to its international success.
Over the past decades Enya has won numerous awards, collaborated with massive record labels, and contributed to massive movie soundtracks like The Lord of the Rings trilogy. During the late 80's there was a large market for world music, which had become extremely popular. This too contributed to the wide mainstream success of Enya. Today, she is continuing to create her unique music; her latest album was released in 2015. But it is her personal life that contributes to her musical success as well - very little is known about the singer's life. Her music feels otherworldly and ageless, and for what the entire world knows, she is too. She only performs once every seven years and has never given an official concert tour. In recent years she made headlines when it was discovered that she purchased a castle where she now lives with her cats. The fact that nobody knows anything about her keeps her music elevated to an almost alien quality, making its strange and transcendent tendencies more believable and authentic. There is truly not another artist like her in the music industry, so check out Watermark for a Zen and otherworldly listening experience.
Enya's contributions to the Lord of the Rings soundtrack are also available for checkout from the Music Library. In addition, you can learn to play one of her songs, "Only Time" in this collection of pop hits from 2002.