On Campus
Winter is Coming: Get cozy with these Titles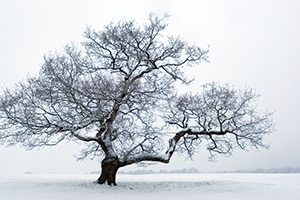 This month's collection highlight article deals with all things winter which means each item has the word "winter" in the title. So ironically you won't see Game of Thrones [HU DVD 10021], the inspiration for our title, on this list. So as this semester draws to a close and the nights grow longer and the air becomes colder, make sure to check out one of these books, films, or musical treats.
Books
Captain America: Winter Soldier Ultimate Collection by Ed Brubaker [PN6728.C35 B78 2010]
The comic inspiration for the summer blockbuster hit, this graphic novel delves into the Cold War, using the conflict between Winter Soldier and Captain America as a metaphor for this historical clash of super-powered nations.
The Winter's Tale by William Shakespeare [PR2754 .K5 1966]
This romantic-comedy features a man-eating bear, a disastrous shipwreck, a living statue, and one of Shakespeare's best comic relief characters in "a rogue" named Autolycus. A great treat to get your mind off those finals-blues.
The Long Winter Ends by Newton G. Thomas [http://bit.ly/1xSrRSd]
Thomas tells the story of a year in the life of a young immigrant miner who leaves Cornwall in the southwest of England to work in the copper mines of Michigan's Upper Peninsula. This novel offers a glimpse into the lives of an often neglected immigrant group that played an important role in the development of the Great Lake and American mining industries.   

The Winter of Our Discontent by John Steinbeck [PS3537.T3234 W5]
Set in Steinbeck's contemporary 1960 America, the novel explores the tenuous line between private and public honesty, offering penetrating insight into the American condition.

Bonus Winter Treat
Anything by Robert Frost [PS3511.R94 A17 1930] perfectly complements a peppermint mocha latte or fireplace snuggle. 
Films
Captain America: Winter Soldier [HU DVD 11478]
Playing on the fears of government surveillance, this Washington, D.C. centered, action-packed superhero political thriller will keep you warm on even the coldest winter days.
Winter's Bone [HU DVD 7696]
Jennifer Lawrence stars in this movie about an unflinching mountain girl who hunts down her drug-dealing father. This film will chill you to the bone.
Bonus Winter Treat
Fargo [HU DVD 2393] The iconic shot of bright red blood stains on the snow in this hit Coen Brothers film might just send shivers down your spine.
Music
"A Hazy Shade of Winter" by Simon and Garfunkel [http://bit.ly/1xBZitQ] 
"Winter Wonderland"
Give your Spotify and Pandora stations a rest and listen to this American classic covered in genres such as country [http://bit.ly/1zmXFj4], Jazz [http://bit.ly/1ugTBAK], [http://bit.ly/113mzIx], [http://bit.ly/14iLIRs], [http://bit.ly/113mHrA], Hawai'ian [http://bit.ly/1zmXYu6], [http://bit.ly/1v8YwoJ], Rock [http://bit.ly/1v8YwoJ], and Hip-Hop Remix [http://bit.ly/1ugUhGv]
"Winter" by The Rolling Stones [Rolling Stones COC 59101]
Vivaldi [http://bit.ly/14iMDRZ]
Add some class to your winter break with these violin concertos.
"Winter" by Tori Amos [Compact Disc 9727]