American University's Kogod School of Business Partners with Leader in Alternative Investment Education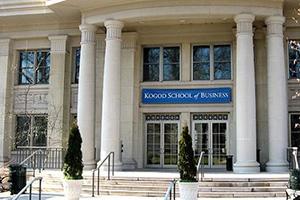 American University's Kogod School of Business has partnered with the Chartered Alternative Investment Analyst (CAIA) Association, the business school announced. 
The partnership gives Kogod students access to CAIA's vast resources and an option to sit for the organization's certification. 
"Alternative Investments are increasingly important as a funding/investing vehicle, particularly Private Equity," Prof. Leigh Riddick, Interim Chair in the Department of Finance and Real Estate, said. 
American University is one of a small number of partnering institutions. 
"The Kogod School of Business Finance department has recognized the increasing importance of alternative assets - private equity, venture capital, real estate, structured products, and hedge funds - in the corporate and retail world," said Timothy Timura, an Executive-in-Residence at the university. "To this end, AU has partnered with the CAIAInstitute to further the knowledge and experience of our students as well as provide a venue for further research in commodities, real estate investment trusts and the like."
As the gold standard in the investment alternative space, the CAIA curriculum will give Kogod graduates that choose to sit for the certification exam a credential that employers in the industry recognize. Forty Kogod undergraduate and graduate students participated in the alternative assets course, with eight earning CAIA scholarships to sit for the first level of the exam.