Main Office (Anderson Hall): Mon-Fri: 9 AM-5 PM; Sat-Sun: Closed;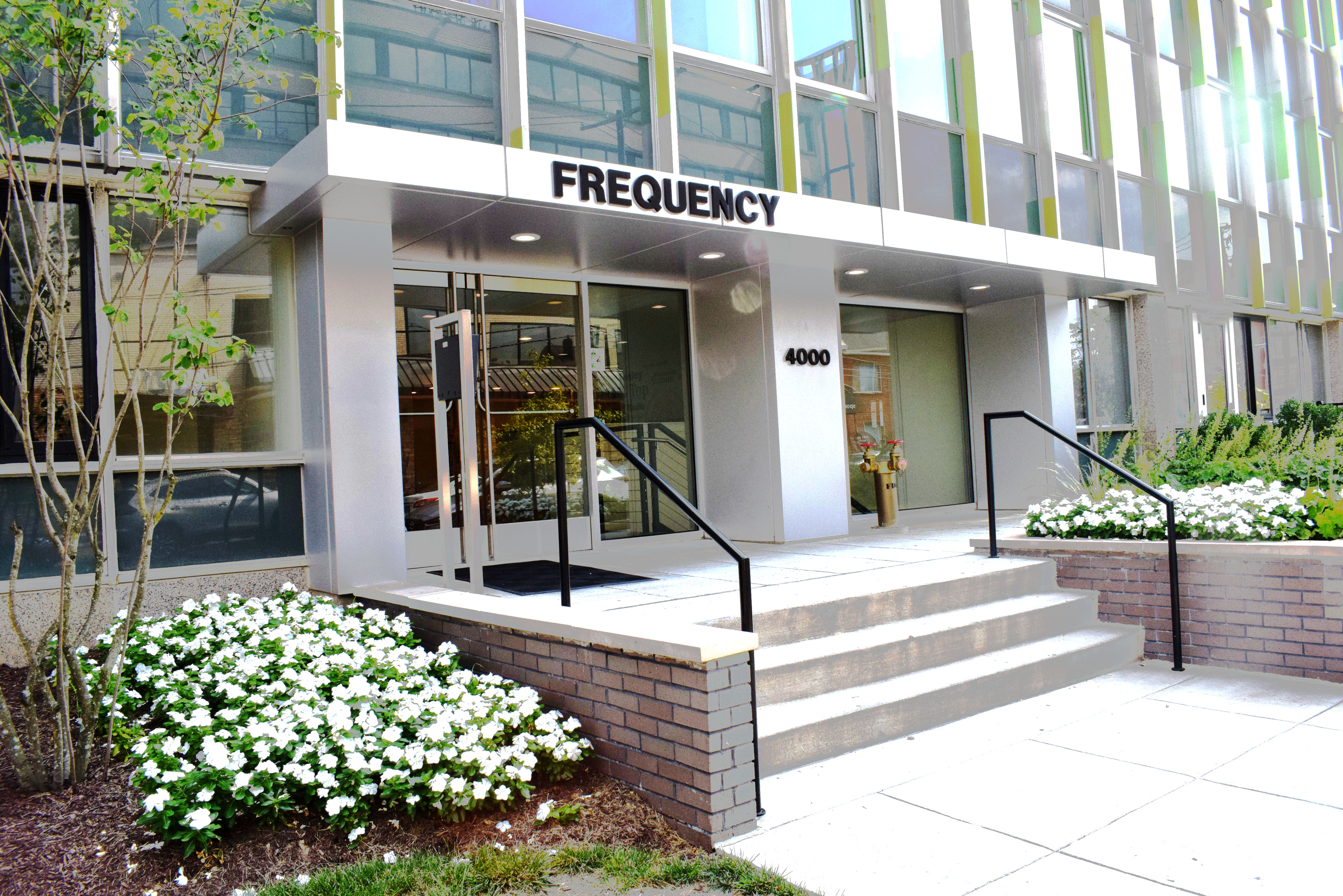 American University leases apartments at the nearby Frequency apartments to house juniors and seniors. Each unit is furnished and ready for students to move-in. The Frequency offers an ideal off-campus location for AU students looking for apartment-style living and a short commute to the AU campus and DC. The Frequency is located on the AU campus shuttle line, minutes from the Tenleytown/American University Metro Station and Whole Foods, and is in close proximity to Tenleytown resturants and businesses.
Each resident of the Frequency is provided a bed frame, standard twin mattress, dresser set and night stand. Each apartment will also receive at least one desk (free-standing or built-in) and one desk chair to share. Residents of 2 Bedroom and large 1 bedroom apartments will also receive a couch and dining furniture.
All furnished apartments include the following in-unit amenities:
Kitchen with stainless steel appliances
Closet storage
Washer/dryer unit
Full bathroom
Digital thermostat
All Frequency residents have access to the following community amenities:
24/7 staffed front desk
Secure main entrance and student apartments
Mail & package delivery
Private & group study spaces
Rooftop patio
A gym featuring treadmills, stationary bikes, and weights
Indoor bike storage
On-site parking at an additional cost
Dry-cleaning services at an additional cost
2019-2020 Frequency Housing Rates
Campus Housing rates for American University

| Room Type | Cost (per person, per semester) |
| --- | --- |
| 2 Bedroom & Large 1 Bedroom | $7,687 |
| Large Studio & Small 1 Bedroom | $6,684 |
| Small Studio | $6,016 |
Room Type floor plans
These floor plans are representative of available apartments, but may vary in specific layout and size
Parking
Frequency parking is available for $1125 per vehicle/per semester. Parking availability is very limited and is only available for vehicles that are 6 feet tall or less to access the garage. Frequency parking does not provide access to park on the American University campus. Please contact American University Parking and Commuter Services for on-campus parking access.