Happy 2018! To our students – welcome back to campus! I hope you're finding a warm welcome despite our near-snow days last week. Though I doubt you were as disappointed as our children were.
While we may have not gotten a snow day (yet), I was thankful – it meant I was able to spend the evening as the guest coach of our own women's basketball team as they faced off against the Boston University Terriers. (Let's be honest, we already had a leg up with a more intimidating mascot. Right, Clawed?)
Thanks to a fantastic line-up and the leadership of Coach Megan Gebbia and her assistant coaches, our Eagles pulled off an impressive win to extend their win streak and make it to 7-0 in the Patriot League! They did so well that they didn't even have to sub me in. And trust me, I was ready.
The game reminded me of a time when I used to hit the court as a forward for the Hinton Bobcats.
Part of the reason I had the opportunity to play on my high school team was a law that Congress passed, known as Title IX. It banned discrimination against women in schools, making sure that we all had an equal opportunity to take advantage of all the opportunities schools offered. It had an enormous impact on our nation's education. In 40 years, the percentage of women with college degrees more than tripled, and the number of women playing high school sports grew from about 500,000 in 1971 to more than 3 million by 2010. And today, Title IX is an important part of our work to make our community inclusive and safe.
Being a student-athlete taught me so much. I learned the importance of working as a team – the fun of it, and the impact you can make together. I learned self-discipline; after all, it's only self-discipline that will keep you running that mile before practice every day. Playing sports taught me how to compete to win, and when necessary, how to lose graciously.
So, Eagles, thank you for reminding me what being a student-athlete meant for me, and – Family, Passion, Excellence!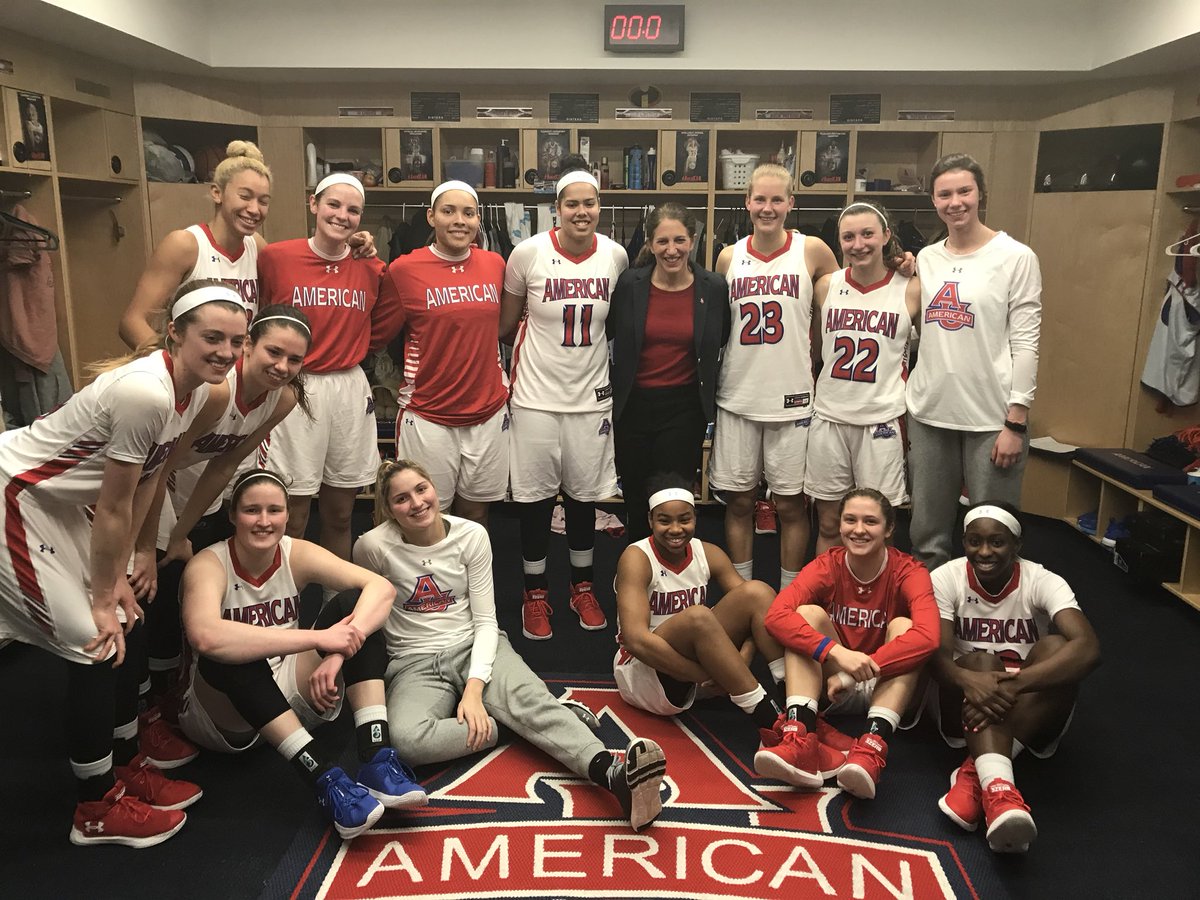 Strategy Process
A decade ago, AU came together around a strategic plan called "Leadership for a Changing World." And thanks to the leadership of my predecessor, Dr. Kerwin, as well as many people across campus - some who are still here and some who have moved on - today, AU is on the verge of a transformational era. And as a community, we are working on a plan to get there. We want this plan to be rooted in who we are, and to capture both the essential aspects of AU and our boldest aspirations.
My listening tour over the past six months contributed to this work. I heard from faculty, staff, students, and alumni, spoke with more than 1,000 people, and discussed these issues at a Fall Leadership conference and the Ann Ferren conference. I asked the same three questions to everyone: What distinguishes AU? What one thing at AU should change? What one thing at AU must stay the same?
Our goal is to have a new, five-year plan ready to announce this fall. Continuing to root our strategy in the community, we have three things to do between now and then:
First, we're developing a clear statement of our mission, vision, and values - with input from many members of the community who shared their thoughts throughout the summer and fall. In fact, you can join us this Friday, the 26th, for consultation sessions for faculty (from 12:30 to 1:30 pm), staff (from 2 to 3 pm) and students (from 3:30 to 4:30 pm).
To RSVP, please email specialevents@american.edu.

Second, we're conducting an analysis of AU's strengths and weaknesses and the opportunities and threats the University faces (this is commonly called a "SWOT" analysis) in partnership with the Education Advisory Board.
And third, our new, University Strategic Planning Committee, with representation from across the University, will help develop strategic imperatives based on the results of the SWOT analysis. They'll also set up a system of subcommittees to develop the major components of each strategic imperative. All of this will happen with input from the broader community. We want to make sure there are ways for people on campus to get engaged, including the use of technology.
I hope you'll join this effort. You can keep track of our progress on our Strategic Plan website.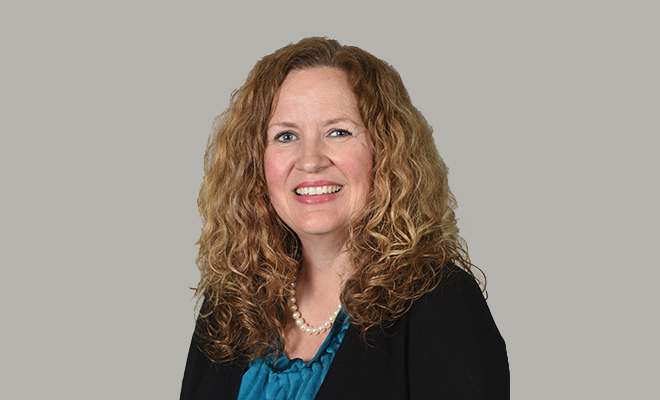 Our New Dean of the School of Public Affairs
We started off the year with a piece of great news - after an exhaustive search, we're thrilled to announce that our new Dean of the School of Public Affairs is none other than Dr. Vicky Wilkins. We've been fortunate to have Dr. Wilkins on campus since 2014 after her many years of service at the University of Georgia. Like our entire university, SPA is poised to enter a transformational era, and Dr. Wilkins is the right person to see that change through. As Provost Bass said, she's an "ideal fit." I couldn't agree more. If you see her on campus, be sure to offer her some well-earned congratulations.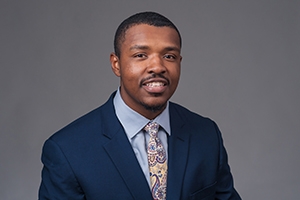 A Marshall Scholar At AU
Right before we left for break, we heard of some fantastic news - Craig Stevens from CAS became the third Marshall Scholar recipient in AU's history. He was also one of just 43 Marshall Scholars from across the United States. The Marshall Scholarship is one of the highest academic honors that the United Kingdom bestows on American students, and was created to recognize the American assistance to the United Kingdom through the Marshall Plan following World War II.
Craig says that he hopes to deepen our understanding of the cultural connections between West Africa and African Diasporic communities in the Americas. I, for one, can't wait to see the incredible research that will come from his work, and how the stories he uncovers will lead us to a deeper understanding of the paths walked by the generations who came before us.
Launch of our Annual University Awards Process
Each year around this time, we launch the University Awards process. These awards recognize graduating students, faculty, and staff who have exhibited dedication, hard work, and outstanding service to AU. If you know someone whose contributions deserve special recognition, consider nominating them. Detailed information on the awards, selection criteria, deadlines, and access to nomination forms is on the University Awards website. Help us lift up the people who have made a sustained and exemplary commitment to AU.

Our Impact

Finally, I want to close by highlighting some of the great work that our community is doing. Last week, I joined nearly 100 members of our AU community as we gathered together and then left for seven locations around the District for service projects to help improve our community. My family and I joined some AU community members for painting at a local elementary school. The Au community's action that day was about two things:
First, we recognized and honored the life and legacy of Dr. Martin Luther King, Jr. - a legacy of service to one another.
Second, we wanted to give back to our community right here in Washington, DC. We're a global university, and our charge is to push forward frontiers of knowledge and tackle the world's problems. But often, service starts right in your own backyard. If you haven't had the chance to look at some ways you can serve right here in DC, maybe this semester is the perfect time to start! Take a look at our Center for Community Engagement & Service.
I know my family enjoyed it - Helene and Matthew had a great time painting a mural with friends and our great partner City Year.
Each one of you, in ways big and small, is working to build a better AU community and make an impact on the community beyond our campus. As we begin a new year and a new semester, let's commit to being a caring community - one that's unified and looks out for each other.
Best wishes for a strong spring semester!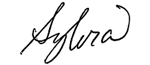 Sylvia M. Burwell
President, American University