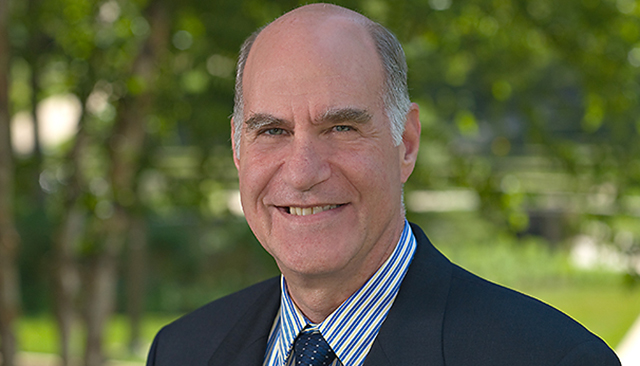 Biography
Scott A. Bass is provost emeritus at American University and professor of public administration and policy in the School of Public Affairs. Dr. Bass served as AU's provost from 2008-2018, during which time he played a transformative role in elevating the university to the R2 status, hiring over half of the university's full-time faculty, and improving the diversity and selectivity of the student body. Under his leadership, the university became a student-centered, nationally accomplished institution of higher learning. The Scott A. Bass Outstanding Scholarship at the Undergraduate Level Award was established to recognize his "longstanding commitment to and support of academic excellence."
A Fellow of the Gerontological Society of America, Dr. Bass received the Donald P. Kent Award for exhibiting the highest standards for professional leadership in gerontology in teaching, service, and interpreting gerontology to the larger society. He has written/edited 8 books and 54 articles and earned a Fulbright Research Scholarship to Japan.
A recognized innovator in higher education, Dr. Bass has served on the Educational Testing Service (ETS) Higher Education Advisory Council and on numerous national boards related to research and graduate education. Past appointments include vice president for research and dean of the Graduate School, University of Maryland Baltimore County (UMBC); distinguished professor of sociology and public policy, UMBC; director, Gerontology Institute, University of Massachusetts Boston (UMB); program director of the Ph.D. Program in Gerontology, UMB; professor, College of Public and Community Service, UMB; distinguished visiting professor, Yokohama City University, Japan; and visiting professor, School of Medicine, Stanford University. Dr. Bass created the Center for University Excellence at AU and currently serves as its executive director.
Scott A. Bass Provost: 2008 - 2018
Addresses to Faculty
If you would like to view one of Provost Emeritus Bass' annual addresses to the faculty, please click here (AU login required).
Conference Presentations
If you would like to see one of Provost Emeritus Bass' conference presentations, please click here (AU login required).
Designation of Provost Emeritus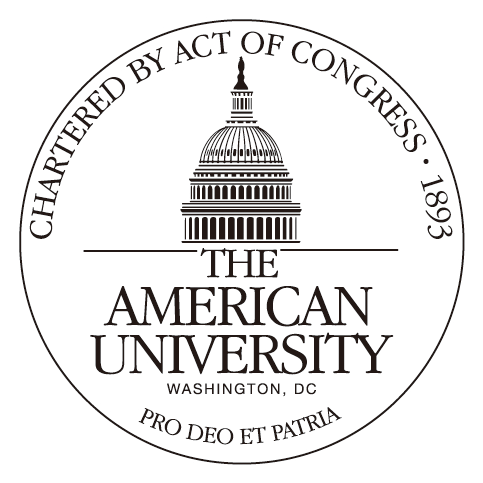 American UniversityWashington D.C.
BOARD OF TRUSTEES
May 18, 2018
Designation of Scott A. Bass as Provost Emeritus
Resolution
WHEREAS, since 2008, Scott Bass has served as provost of American University and AU's chief academic affairs officer, led AU's eight schools and colleges as well as the University Library, enrollment management, financial aid, and other academic affairs units, all while holding the appointment of Professor of Public Administration & Policy in the AU School of Public Affairs;
WHEREAS, he has kept AU focused on the future, leading the AU 2030 planning initiative, developing a new faculty manual, creating a new AU Core program, seizing new ways to teach and learn with AU's first online master's programs, and championing both the Myers Technology and Innovation Building as well as a new Hall of Science; and was the guiding force behind the RiSE Project (Reinventing the Student Experience);
WHEREAS, Provost Bass has strengthened and empowered the faculty at American University, more than half of whose hiring he has overseen; he has brought unprecedented diversity to the ranks of AU's faculty, and fostered cross-disciplinary collaboration that will benefit students and create new research to benefit society as a whole;
WHEREAS, under Provost Bass's leadership, the demand for undergraduate admission to AU has never been greater and selectivity has reached record levels, while at the same time AU's student body hails from a rich tapestry of racial, ethnic, socioeconomic, and geographic backgrounds, supported by innovative new models of student advising and academic support pioneered by Provost Bass;
WHEREAS, research and scholarship at AU are more rigorous, intensive and AU is today recognized by The Carnegie Classification of Institutions of Higher Education as a "Higher Research Activity" (R2) institution under his tenure; AU's reputation and visibility is thriving;
WHEREAS, Provost Bass will continue his service to American University and the entire academy upon his resignation as provost by returning to his faculty appointment in the School of Public Affairs and leading a new university-wide center focused on solving the most vexing challenges in higher education;
WHEREAS, he leaves a proud legacy at American University;
NOW THEREFORE, on this Eighteenth Day of May, Two Thousand Eighteen, the American University Board of Trustees and President bestow upon Scott Bass the title of Provost Emeritus and convey their most sincere and deep gratitude for transforming AU into the world-class educational institution it is today.
Jack C. Cassell
Chairman, Board of Trustees
American University
Sylvia M. Burwell
President
American University