Communications
Alumna Amy Weiss Gives Back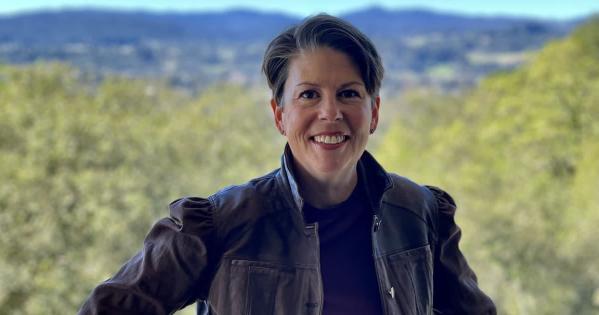 Alumna Amy Weiss credits American University School of Communication (AU SOC) for giving her the skills, confidence, and network to launch her successful communications career and doesn't want cost to stand in the way of any other student getting the same opportunities.
"I believe education should be free, but it's not, and so I feel that as a graduate who has done well thanks to my education, giving back is critical. My husband, Peter Kadzik, and I are active in our places of higher education and donate not only money, but also our time," said Weiss.
Weiss has been an engaged alumna for years, mentoring students through the SOC Alumni Mentor Program, and even connecting other SOC alumni with each other for mentoring opportunities. She also serves on the SOC Change Can't Wait Campaign Leadership Committee.
"People like Amy Weiss are incredibly special to our school, and we are enormously grateful that she remains so engaged in the life and welfare of her alma mater," said SOC Dean Sam Fulwood III. "Her generosity provides support and encouragement that is vital for students' success and empowers them to excel on our campus."
Weiss was a print journalism major interning at AP Radio in London, learning what was to be a reporter, when she realized that while she loved many elements of journalism, it wasn't a great fit for her. She was incredibly opinionated, which is problematic for a journalist. She wanted to figure out a way to use that strong point of view in her career.
When she was back on campus, she took a class called PR in American Politics and found what she was looking for. It was the first time she learned that PR communications specialist was a job and that set her on her trajectory.
Weiss said, "the education I received at American University is what provided the foundation for the work that I have engaged in, and provided me with relationships that have helped to further my career."
Her next internship was at the Democratic National Committee. "That's what started my career in communications and public relations. The people I met there in 1987 became mentors and helped me build my career," said Weiss.
17 years ago, after having served as a press secretary on Capitol Hill, as Deputy Press Secretary in the Clinton White House, head of communications at the Recording Industry Association of America (RIAA), Vice President of Public Affairs for the United Nations Foundation and Executive Director of its lobbying arm, the Better World Campaign, and Director of Public Affairs at the international firm Burson-Marsteller and several other impressive positions, she decided that it was time to launch her own firm, Weiss Public Affairs. Her firm is focused on crisis communications and providing strategic advice to corporations and individuals.
She says that she has remained involved with the school over the past three decades not only because of her own experience but also because she is proud of the school's growth and is inspired by Dean Fulwood's appointment. "I feel very energized by the faculty, the staff and the students, and the young people whom I mentor. It's just a joy to see them thrive and flourish in their fields.  [SOC] stands head and shoulders above the rest of the (communication) schools."